Here's the agenda for Equality, Diversity and Inclusion in the Gambling Industry
Join us in London on May 22nd for the latest gambling industry conference from KnowNow Limited; Equality, Diversity and Inclusion in the Gambling Industry. 
You'll hear from industry leaders about the importance and the business benefits of developing and implementing a culture of diversity and inclusion in your organisation.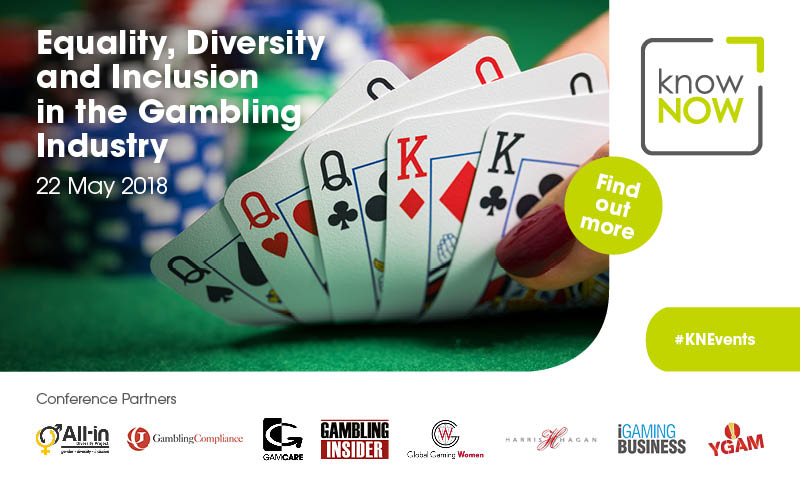 Why should you care about diversity?

In her speech at ICE, Sarah Harrision, then CEO at the Gambling Commission called for a more diverse gambling industry.
"A push for a more diverse industry – not just on the basis of gender – is not about a desire for political correctness. An industry that has diversity in all respects and at all levels, will better understand its consumers and the wider public, and will be more inclusive and open to different and new ideas."
Clear your diary for 22nd May and join the KnowNow team in London for a great day of networking and sharing knowledge and experiences.

What's on the agenda?
Morning Sessions.
09:00 Registration and refreshments
09:30 Opening remarks from the chair
Bahar Alaeddini, Partner, Harris Hagan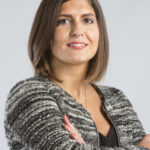 09:40 A view from the regulator
Neil McArthur, Executive Director and General Counsel, UK Gambling Commission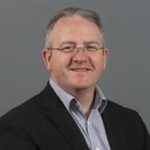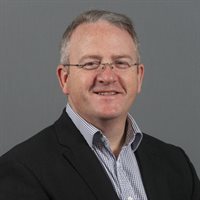 "I don't see diversity as solely about gender.  Diversity is an important issue for every organisation.  Having people with different backgrounds throughout an organisation and especially on Boards and in senior positions has already been proven to lead to better performance."
10:10 Tracking progress – All-in Diversity Project
Kelly Kehn and Tina Thakor-Rankin, Co-Founders, All-in Diversity.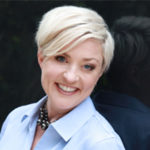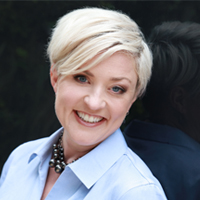 "Let me say how inspired we are at All-in Diversity Project to read how much of our industry has taken an interest in Diversity & Inclusion in recent weeks."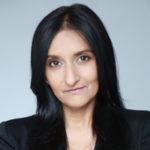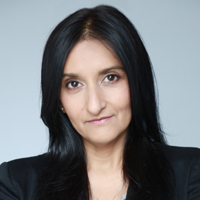 10:40 Equal education – helping all students understand career options in gambling
Rachel Jones, Chair of the Board of Trustees, YGAM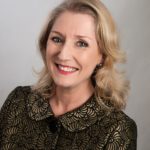 11:10 Networking coffee break
11:40 Panel – The benefits of diversity. Driving profit, attracting and retaining talent, improving investor and customer relations, making better business decisions, targeting more diverse customers.
Moderator:
Joe Ewens, Managing Editor GamblingCompliance.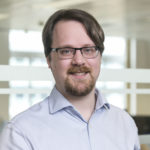 David Balls, Group HR Director, Rank Group Plc
Beth French, Wiggin LLP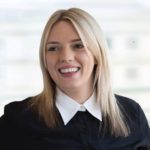 Lindsay Beardsell, Group General Counsel, Ladbrokes Coral Group.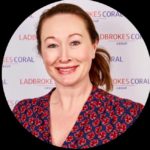 Sarah Gardner, Executive Director, UK Gambling Commission.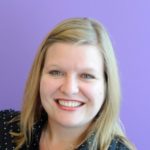 Susan Standiford, COO, Zeal.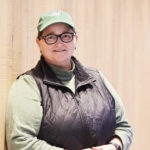 12:40 Fireside chat – Gender pay gap reporting obligations
Hannah Gannage-Stewart, Deputy Editor, iGaming Business.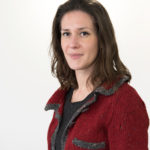 Kevin Poulter, Partner, Child & Child.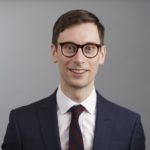 Sara Condo, Head of Compliance, Jackpotjoy.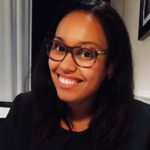 13:25 Networking lunch break
Afternoon Sessions.
14:30 Metoo.wtf – Glassdoor on equality, using networking and peer review to help drive the agenda
Laura Da Silva Gomes, Director Silverfish CSR.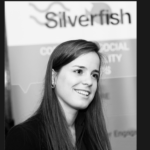 14:50 Diversity driving innovation, innovation driving diversity
Lydia Barbara, Head of Innovation, Microgaming.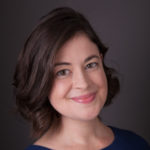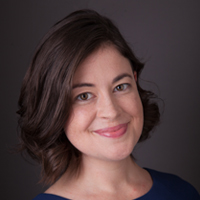 15:20 Networking coffee break
15:40 Panel Discussion:
Creating a culture of diversity throughout the entire organisation 
Moderator:
John Hagan, Partner Harris Hagan.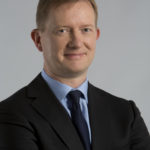 Caroline Lacey, Odgers Berndtson.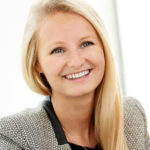 Anna Hemmings, CEO, GamCare.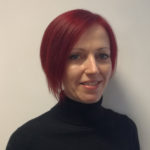 Micky Swindale, KPMG.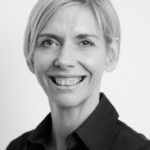 Tina Southall, Director of People, Gamesys.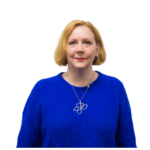 Helen Walton, Chief Commercial Officer and Founder, Gamevy.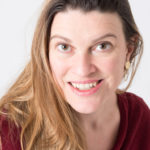 16:40 The changing face of the customer, developing your product for a diverse audience. 
Johan Törnqvist, CEO, Play'n Go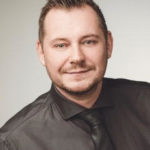 17:10 Closing remarks and close of conference

Tickets are now available for our latest gambling industry conference. Book your ticket today

For further information or to book your tickets please email matthew.holley@knownowltd.com
Meet our Conference Partners.