More speakers announced for latest KnowNow conference
Equality, Diversity and Inclusion in the Gambling Industry promises to be another great KnowNow event.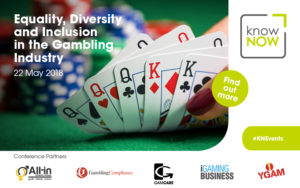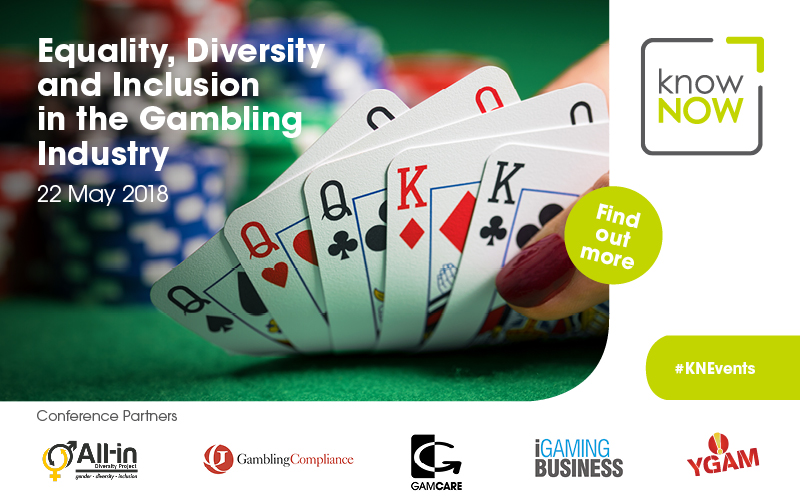 We're delighted to announce the following speakers for this next KnowNow event:
Sarah Gardner. Executive Director, The Gambling Commission.
Sarah is an Executive Director at the Gambling Commission where her current portfolio includes regulatory strategy and policy and regulation of the National Lottery.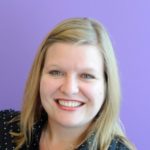 She joined the Commission in September 2009 after spending most of her career in a range of strategy, policy and operational roles within public bodies, including HM Revenue and Customs and the Office of Fair Trading.  Since then, Sarah has held a number of senior roles within the Gambling Commission. She is driven by her commitment to make a meaningful difference to consumers. This is through regulation which is effective, efficient and properly targeted.
Sarah is passionate about diversity and inclusion because she believes that getting this right leads to more effective organisations. Creating better governance, decision making and, ultimately, higher impact strategic outcomes.
Within the Gambling Commission, Sarah has focused on ways to ensure that everyone can be properly supported to play a full part in the organisation in a way which takes proper account of each of our unique 'stories', background and circumstances.  In terms of the gambling industry, Sarah sees real opportunities for gambling businesses to make better use of diversity. This helps develop more effective corporate governance and to make decisions which are better for consumers, as well as shareholders.
Sarah is married with a three year old daughter and is expecting a further child in July 2018.

Tina Southall. Director of People, Gamesys.
Tina joined the Gamesys board as Director of People in 2014.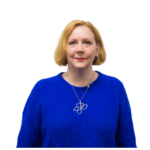 Prior to this she was the Global Director of Diversity and Inclusion for Vodafone. During her career at Vodafone she also headed up the Vodafone European Sales team. She worked on the development of new media and content services on mobile, spearheading Vodafone's proposition on content rating and access control solutions, helping to create a more responsible mobile internet environment for younger users.
Prior to joining Vodafone, Tina was CRM Director of Avis Europe and held senior Sales & Marketing roles at the RAC.

Micky Swindale. Partner, KPMG.
Micky is a partner at KPMG, where she has worked since 1997, initially in their Isle of Man practice then as Managing Director of their Gibraltar practice for two years from mid-2013.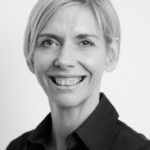 She now splits her time across the UK and the KPMG Islands Group, and works with clients from a range of sectors but with a focus on eBusiness – as organiser of the KPMG eGaming Summits since their inception in 2010, presenter of the Global Gaming Awards since 2014, and a key member of KPMG's global gaming team, she has developed expertise and relationships in the eGaming sector in particular.
Micky has been a champion for diversity, particularly gender diversity, since becoming the first female president of the Isle of Man Chamber of Commerce in 2015. She leads KPMG's gender diversity initiative for the gambling and betting sector #WeAllWantToPlay and has presented at several industry events, including ICE, the Remote Gambling Association's AGM and GambleAware's annual conference, drawing upon KPMG's extensive research in this area.

Beth French. Trainee Solicitor, Wiggin.
Beth works within the Betting and Gaming group at Wiggin LLP focusing on regulatory and commercial matters.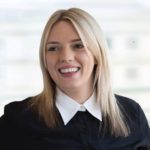 She advises on a broad range of issues to industry stakeholders including licensing, compliance, advertising and sponsorship. Beth also has particular expertise in providing regulatory advice on a multi-jurisdictional basis.
Prior to joining Wiggin, Beth worked in-house for an international online betting and gaming operator.
Join us in London on the 22nd May. Click here for further details and an up-to-date agenda.