About
About KnowNow.
Since January 2018 we have specialised in gambling industry conferences. Our first event Keeping Crime out of Gambling and Social Responsibility for Gambling Operators was nominated for best new conference launch at the Conference Awards 2018.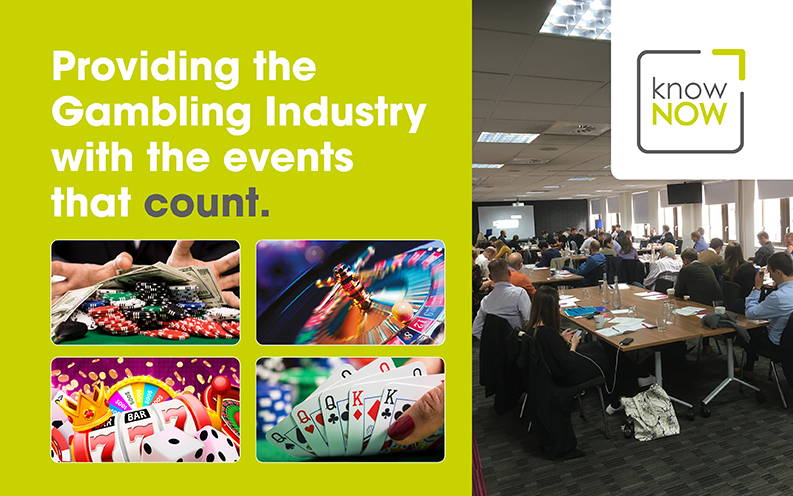 At KnowNow we've got a few decades of experience working within legal conferences, publishing, marketing and advertising sectors. We are dedicated to providing up to date, independently researched information and events for the gambling industry. Our events are a great opportunity to network and share best practice with other leading players in the gambling industry. We aim, through our events, to help you achieve your goals around ethics, player protection, compliance, diversity and company culture.
We do what we do because we genuinely care about the topics we cover and we believe that if enough people who care can be brought together to address issues then a real difference can be made.
Gambling Industry Conferences.
We held our first conference in January 2018: Keeping Crime out of Gambling and Social Responsibility for Gambling Operators. After the event, delegates told us that there was not a single session they didn't find useful. Furthermore we were nominated for a conference award.
Keeping Crime out of Gambling / Social Responsibility for Gambling Operators.
17/18 January 2018.
Equality diversity and Inclusion in the Gambling Industry.
22 May 2018.
Responsible Marketing for Gambling Operators.
3 October 2018.
2nd Annual Keeping Crime out of Gambling / Social Responsibility for Gambling Operators.
22/23 January 2019.
Player Protection Forum and Workshop.
22/23 May 2019.
Player Tracking and Reducing Gambling Related Harm Masterclass.
25 June 2019.
Meeting Regulatory Requirements, Malta.
25/26 September 2019.
2nd Annual Responsible Marketing for Gambling Operators.
13 November 2019.
3rd Annual Social Responsibility for Gambling Operators / Keeping Crime out of Gambling.
22/23 January 2020.
Digital Conference. Responsible Marketing for Gambling Operators.
15/16 October 2020.
Digital Conference. Player Protection Forum.
26 January 2021.
4th Annual Social Responsibility for Gambling Operators / Keeping Crime out of Gambling.
7/8 September 2021.
What we stand for.
At KnowNow we believe in sharing knowledge and information that will help build businesses and make them great. Business changes quickly these days. Our customers face challenges from industry disruption, new business models, technology, regulatory pressures and many other influences.
KnowNow delivers thought leadership that will help our network of companies handle these challenges, innovate and grow. We believe in the power of community and building strong networks who are not afraid to share what they know.
What we do.
Conferences – Our gambling industry conferences bring together experts and industry leaders to address and discuss key business issues. We work with niche communities in markets that are impacted by disruptive innovation and regulation. Our events ensure that our customers are equipped with all the most up to date thinking in their field.
Masterclass training – All companies have specific needs. Our network of professional trainers, subject matter experts and coaches can create tailored public and in-house training.
Consultancy services – We can help you make strategic business decisions, set up new products or revenue streams and deliver on ring fenced projects. We recognise that all businesses have specific aims and objectives. Therefore we can work closely with your team by drawing upon our trouble shooting and coaching experience. We'll tailor bespoke consultancy services that meet your organisational goals.
Event production and management – Many organisations use events to market their own services. We can help take the pain out of this process by finding the right venues, speakers and marketing plans for your business.
Who we are.
Paula Murphy.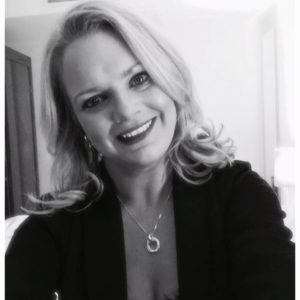 After a successful twenty year career in the business information and events sector our founder, Paula Murphy, decided it was time to start a new kind of knowledge business – A business that is clearly focused on sharing information and helping niche communities deal with the ever-increasing need to understand the changing nature of business.
In previous roles as Publisher of Solicitors Journal and Managing Director of ARK Conferences Limited, Paula witnessed the professionalisation of compliance within the legal profession. She was instrumental in setting up the Legal Compliance Association.
She has a track record of launching and running award winning events. This is combined with a deep understanding of change management and company culture.
Email: paula.murphy@knownowltd.com
Matthew Holley.

Matthew held down B2B Marketing roles in London in a variety of sectors including financial, legal and pharmaceuticals. In 2014 he decided he could no longer tolerate the daily commute into the city so he left his home city to move to the south coast. Following brief marketing roles in the recruitment and maritime sectors he became a full time marketing consultant in 2017 joining KnowNow to take our first annual conference to market.
Email: matthew.holley@knownowltd.com
Coming next from KnowNow Limited.