Masterclass: Player Tracking and Reducing Gambling Related Harm
Here are some pictures from the KnowNow Masterclass: Player Tracking and Reducing Gambling Related Harm
Date: 25 June 2019.
Venue: Prospero House, London.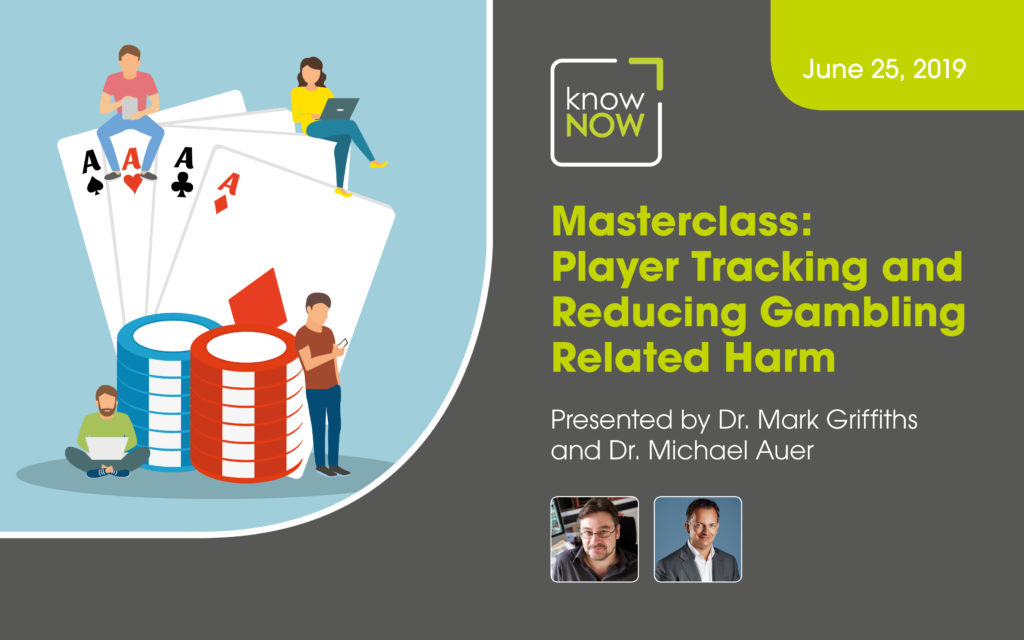 Masterclass: Player Tracking and Reducing Gambling Related Harm.
Our first Masterclass was hosted by Dr Michael Auer and Dr Mark Griffiths. They were joined by Helena Berg from ComeOn! to offer an operators perspective.
Introductions from KnowNow MD, Paula Murphy.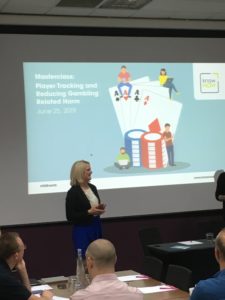 Introduction into Big Data and A.I.
With Dr Michael Auer.


Player Tracking in Online Gambling.
With Dr Mark Griffiths.
Player Tracking Studies.
With Dr Mark Griffiths.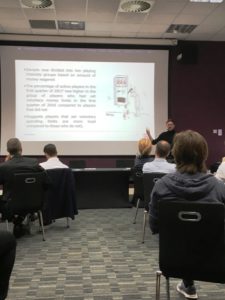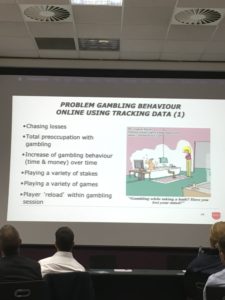 Methodological aspects of Player Tracking.
With Dr Michael Auer.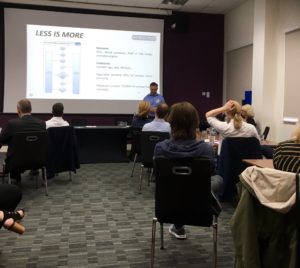 The operator's perspective on player tracking and interaction.
With Helena Berg.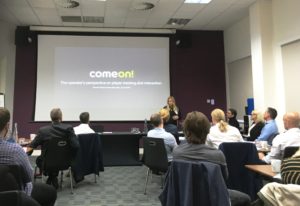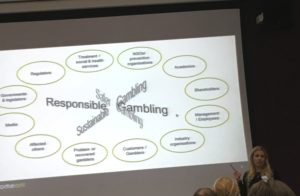 Real Data science examples.
With Michael Auer.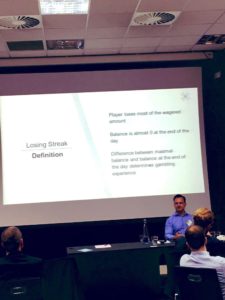 Here is some further reading from the presenters.
The effect of loss-limit reminders on gambling behavior: A real-world study of Norwegian gamblers.
Read here.
Cognitive Dissonance, Personalized Feedback, and Online Gambling Behavior: An Exploratory Study Using
Objective Tracking Data and Subjective Self-Report.
Read here.
Personalized Behavioral Feedback for Online Gamblers: A Real World Empirical Study.
Read here.