KnowNow Compliance Forum and Workshop 2022.
Here are some pictures from the KnowNow Compliance Forum and Workshop.
Date: 28-29 June, 2022.
Venue: County Hall, London.
Read on for an overview of the event.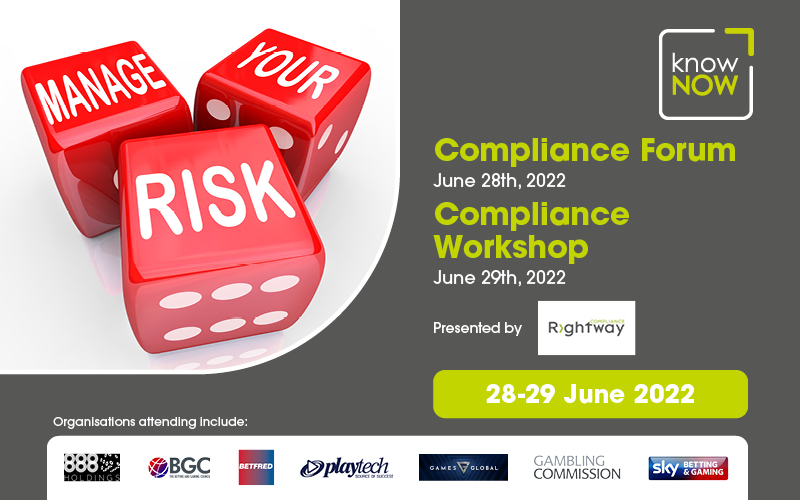 KnowNow Compliance Forum 2022.
Opening remarks from KnowNow MD Paula Murphy and our chair Adrian Sladdin, Director, Seventh Wave Corporate Training.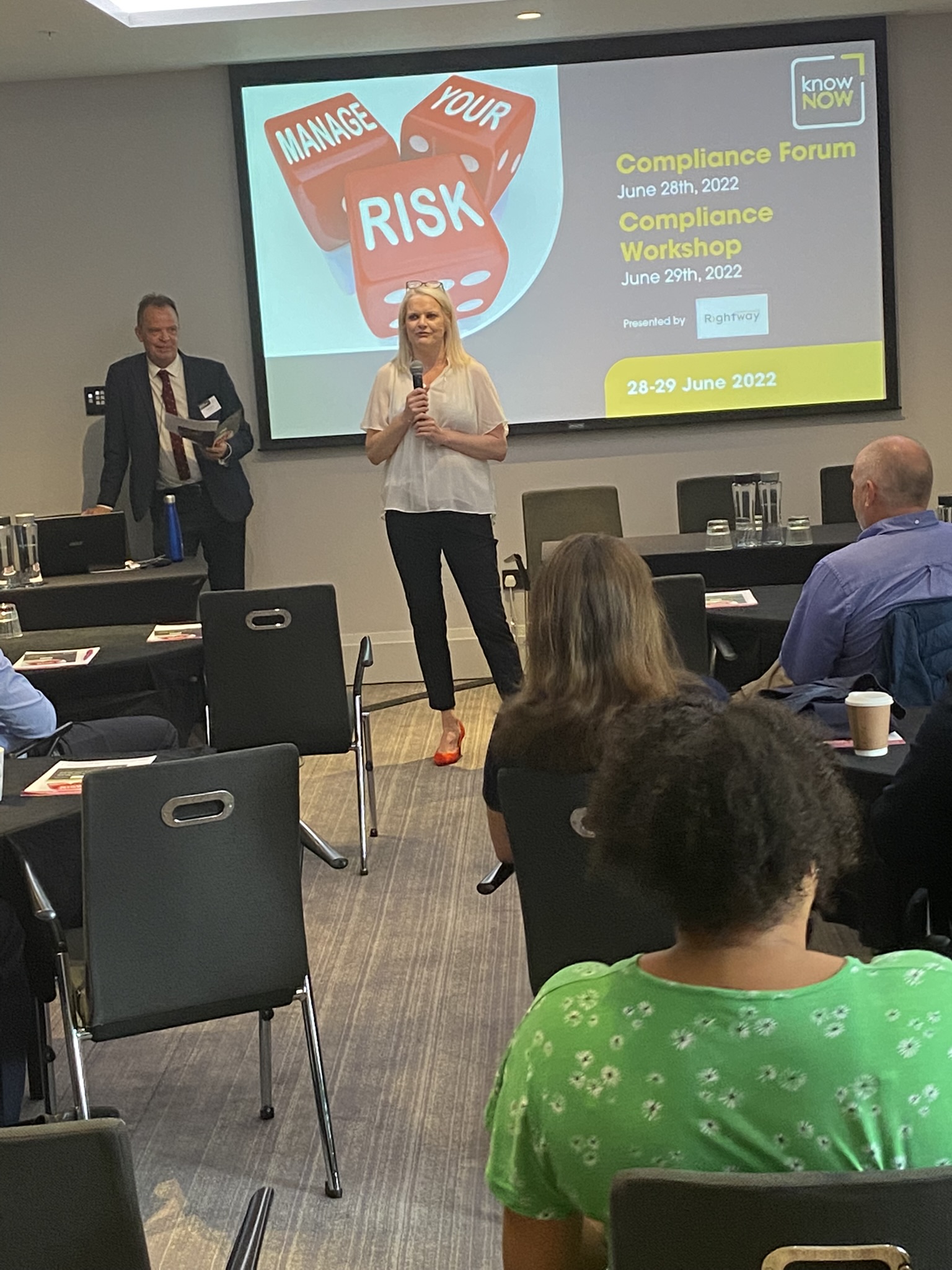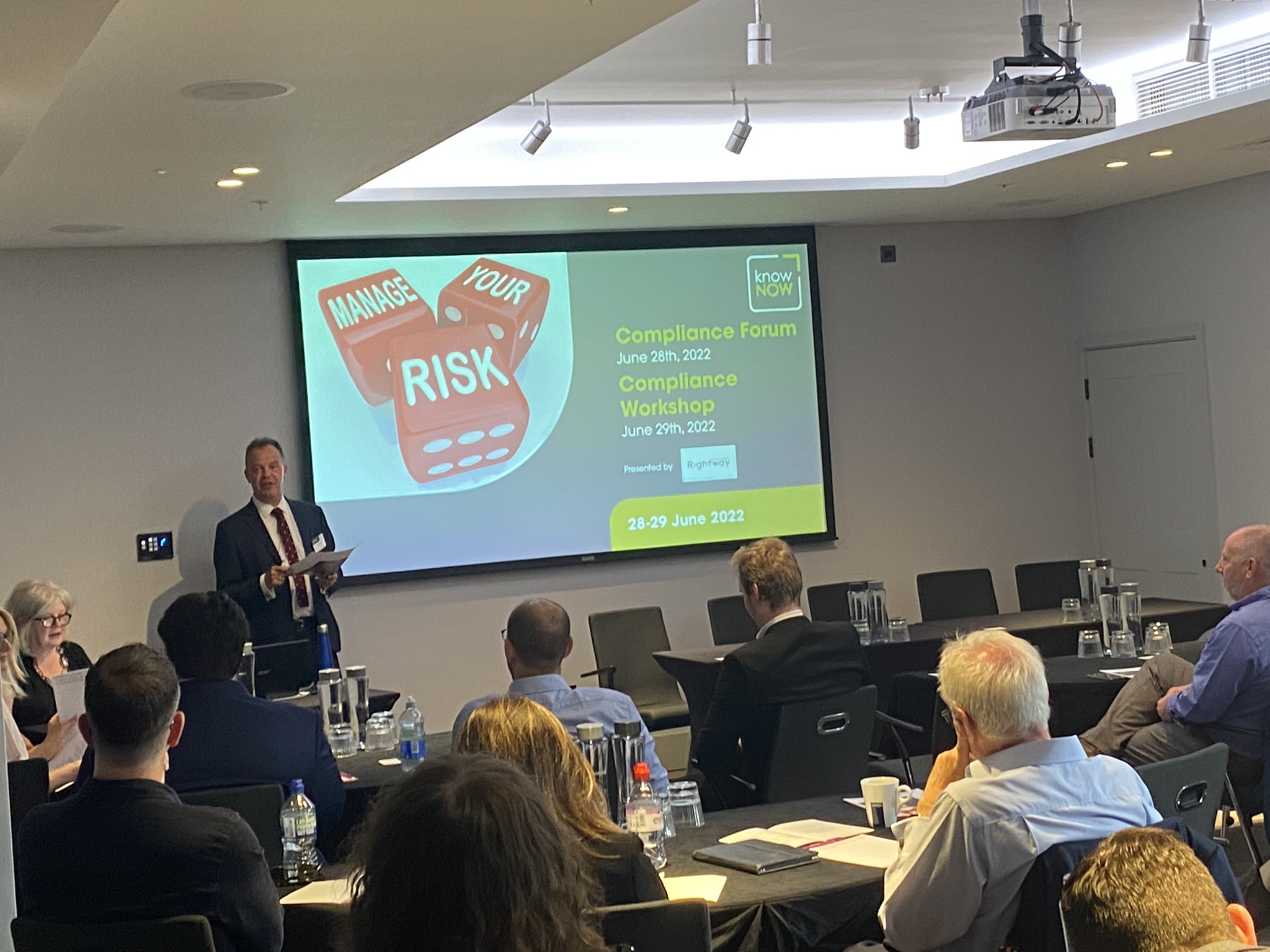 Regulatory Review with Mandy Gill, Director of Compliance, UK Gambling Commission.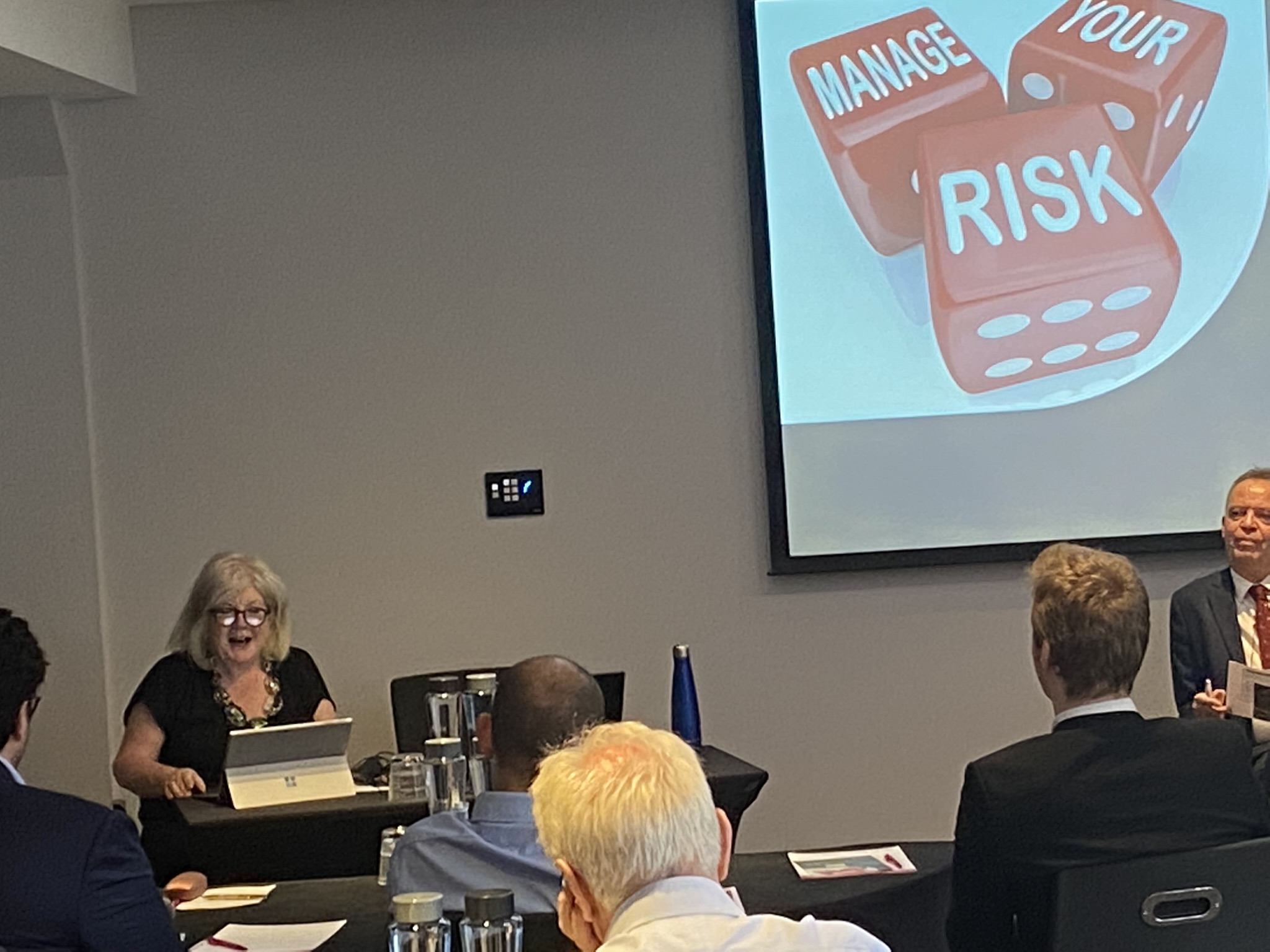 Gregory Lawton, CTO/Founder and Jack Symons, CEO/Founder, Komplai talk us through the The Role of AI in Compliance. The Possibilities are Endless.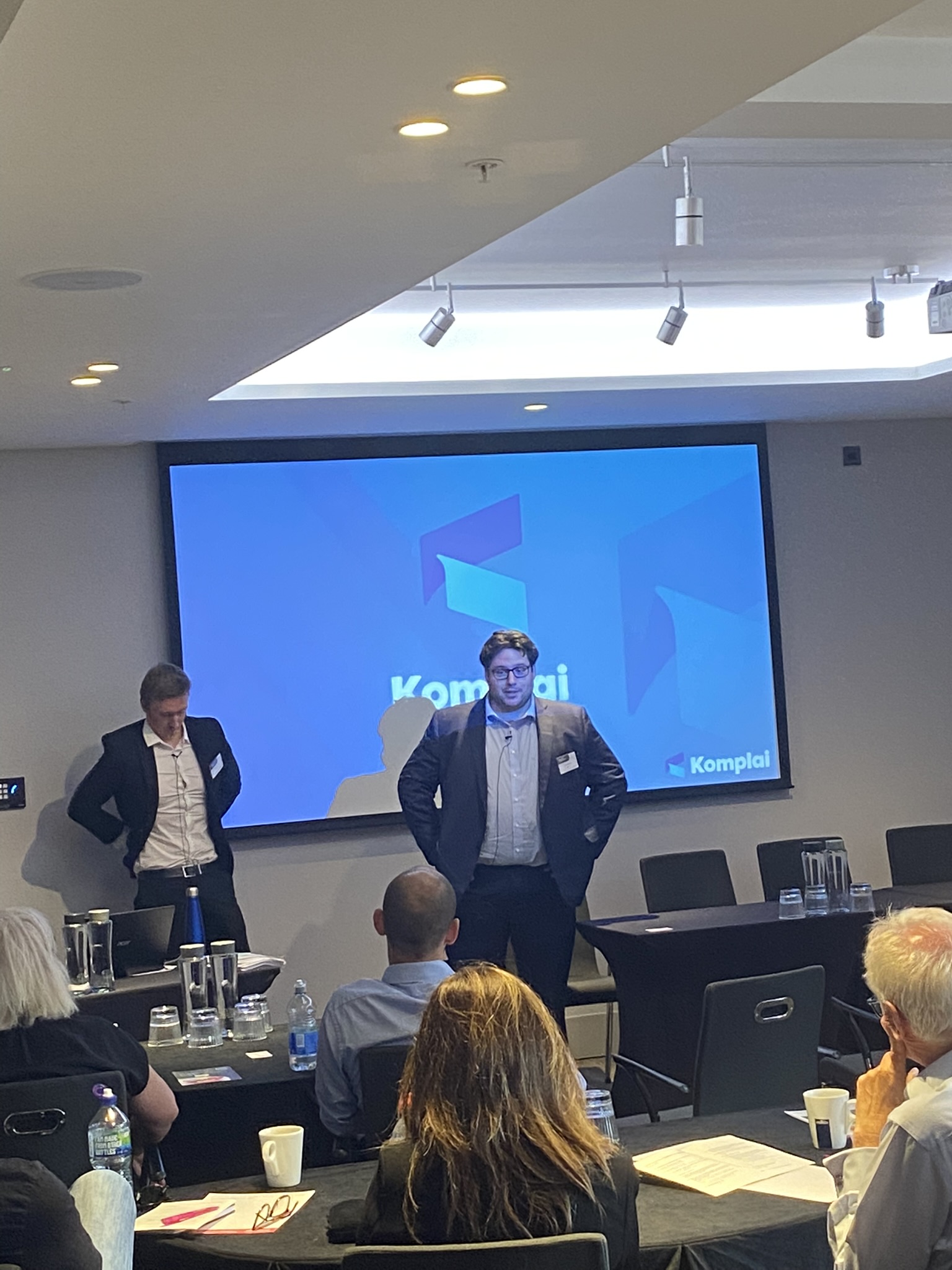 Customer RISK profiling, identifying and preventing problematic play through automating the user journey with Daniel Brookes, Founder, Rdentify.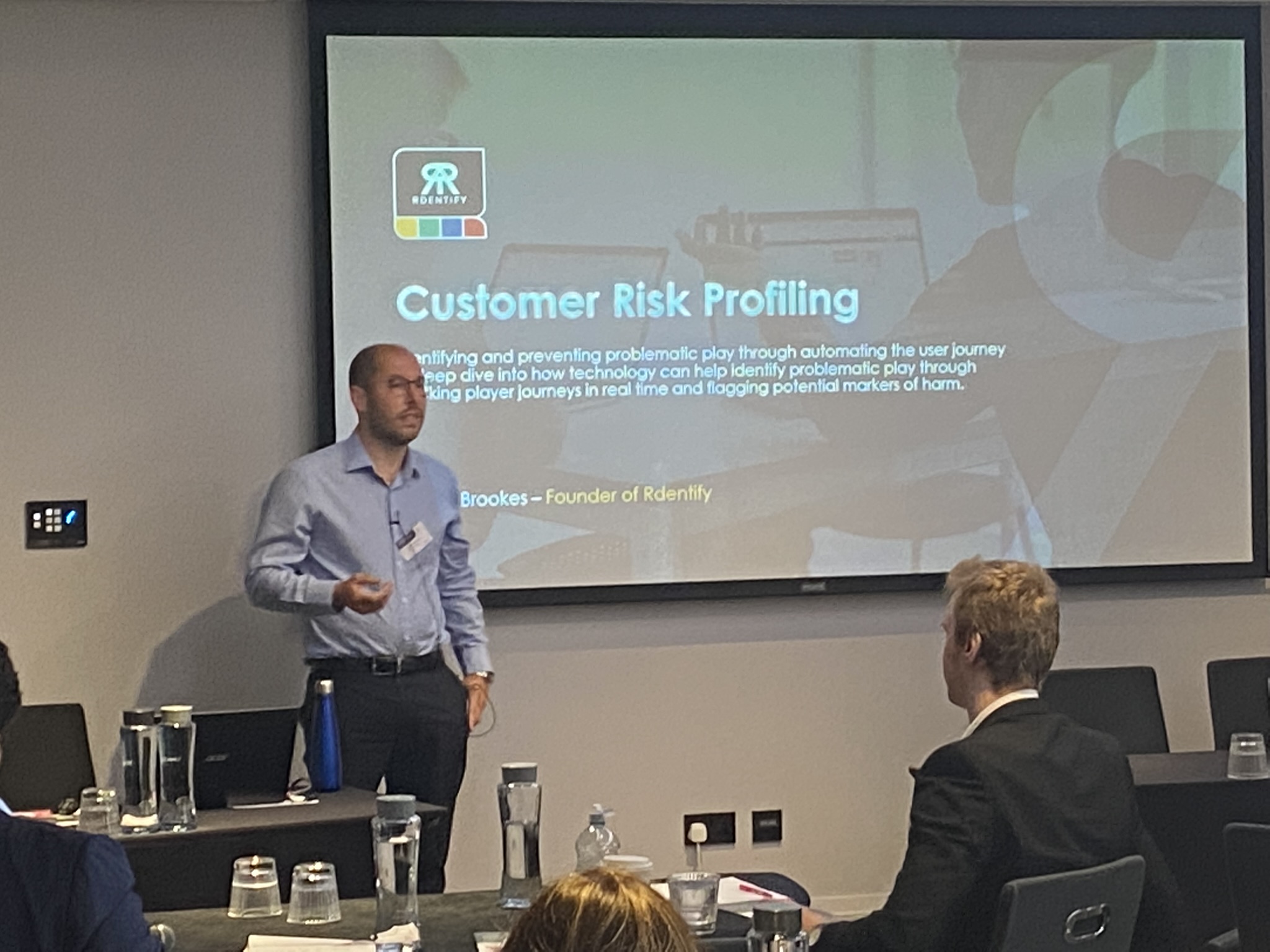 Time for our first panel discussion moderated by Paula Murphy, KnowNow Limited: We talk a lot about creating a compliance culture but what do we mean by this? Who needs to be involved and how is it achieved?
Paula was joined on the panel by:
Dan Whitlam, Head of Industry Standards, GamCare.
Richard Bayliss, Senior Regulatory Affairs & Compliance Manager, Playtech.
Wes Himes, Executive Director – Standards and Innovation, BGC.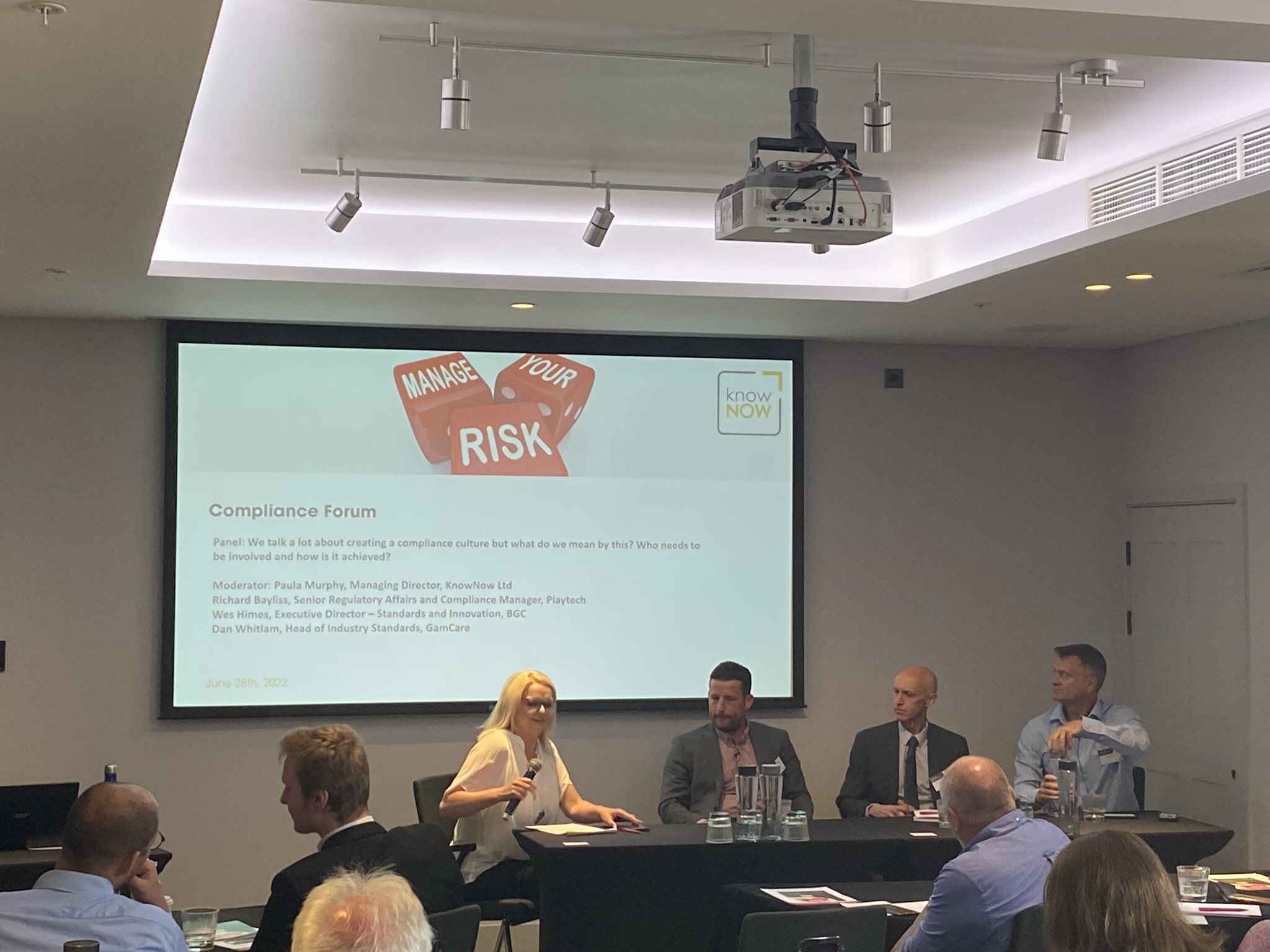 Covering complex scenarios in your RISK policy, evidencing your decision making and ensuring policies and procedures line up through ongoing review with Neil Tyson, Director, Rightway Compliance.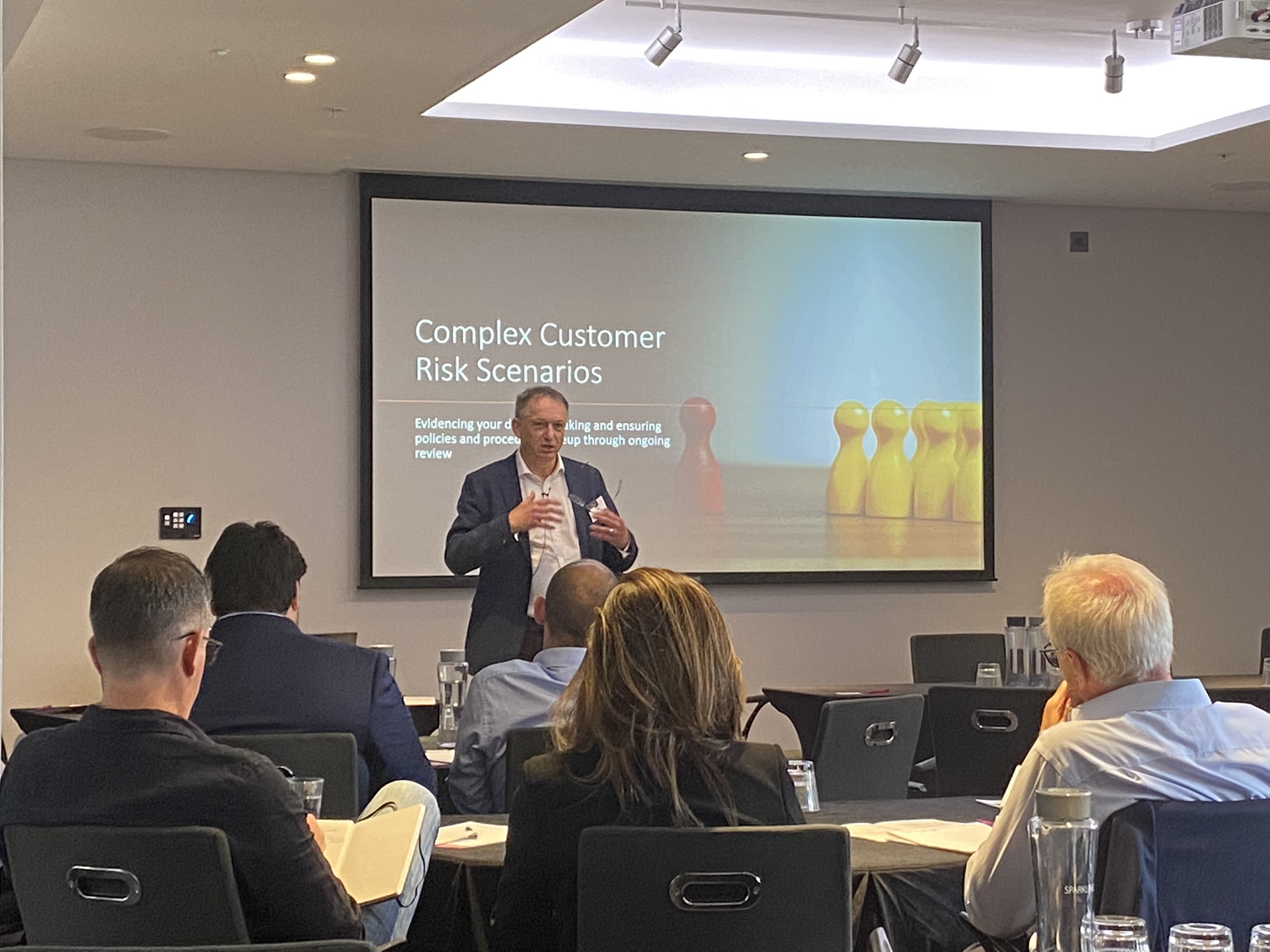 Deploying an effective vendor assessment program with Ali Hawa, Director and Head of Regulatory Compliance, Amber Gaming.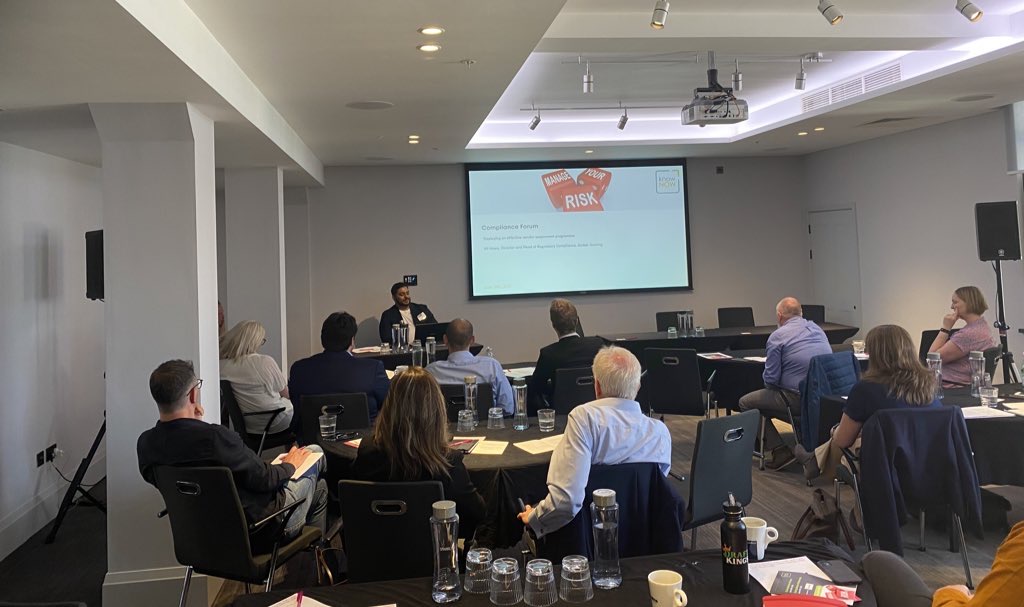 Final panel discussion of the day moderated by David Clifton, Partner, Clifton Davies Consultancy Limited was a practical conversation about affordability models. What operators are doing and what solutions are available to help us with the information we need to inform our decision making in this area.
David was joined by:
Melanie Ellis, Partner, Northridge Law LLP.
Ben Wright, Head of Safer Gambling, Sky Betting & Gaming.
Tom Farrell, Chief Marketing Officer, ClearStake.
Neil Tyson, Director, Rightway Compliance.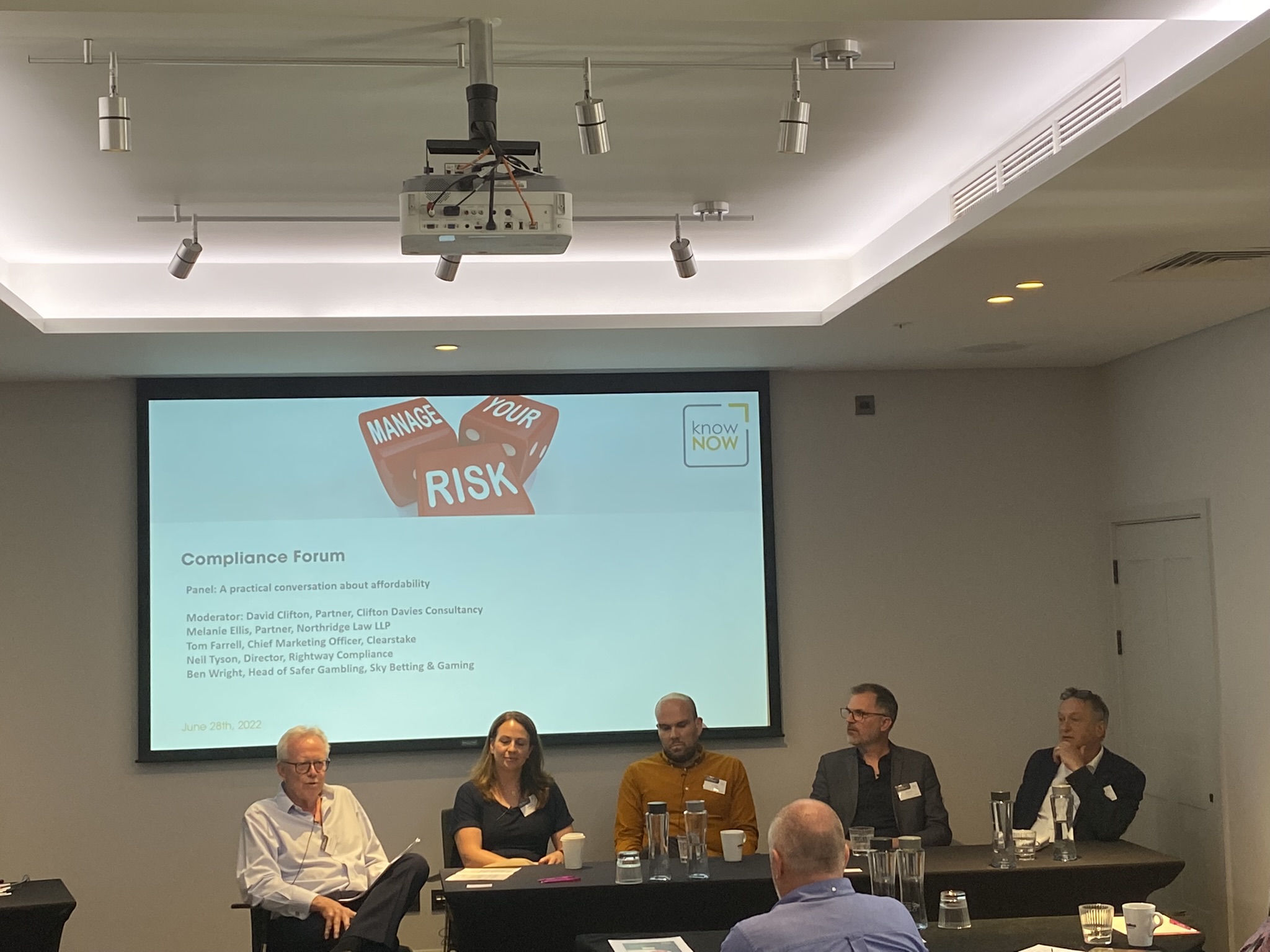 Affordabilty questions explored at KnowNow's Compliance Forum.
You can read more about this panel discussion and the Keynote Regulatory Review' presentation from Mandy Gill, Director of Compliance at the Gambling Commission on the Clifton Davies Consultancy Ltd website.
Compliance Workshop.
On Day 2 we held our Compliance Workshop presented by Neil Tyson from Rightway Compliance. For more information on other KnowNow Training please click here.