Everything isn't just fine – Compliance is a business critical issue. Non-Compliance will never be a viable business option.
With our Compliance Forum and Workshop coming up here's KnowNow MD, Paula with her latest blog. With more fines and license suspensions imposed by the UK Gambling Commission it is increasingly clear that non-compliance will never be a viable business option…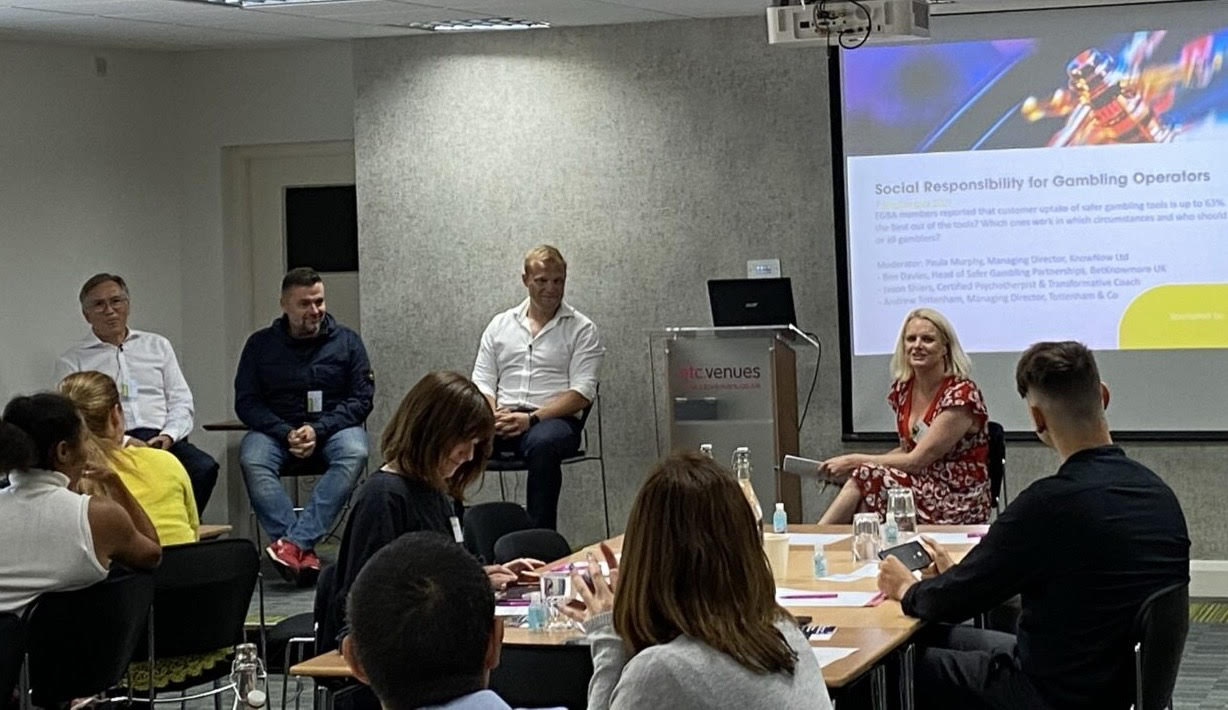 Everything isn't just fine – Compliance is a business critical issue.
Enforcement action from the UK Gambling Commission has certainly been coming through thick and fast. Last week we saw Goldchip Limited subject to a licence suspension. So far this year we have been made aware of fines and regulatory settlements totalling an eye-watering £20,266,394.48p if my calculations are correct. And we are not even at the end of May yet! 
Executives at the GC have made it very clear that there will be no let up in this area. Commenting this month Leanne Oxley, Gambling Commission Director of Enforcement and Intelligence, said: 
"We will always clamp down on operators who fail in their obligations to keep gambling safe and crime-free. We encourage other operators to consider the failings identified in these cases carefully, and consider what improvements they can make in their own businesses."
Operating or Compliance tax.
I have heard a few people suggesting that there may be a culture of viewing regulatory penalties as some kind of "operating or compliance tax". This is an idea that doesn't sit well with me. With a purely commercial hat on, it is nonsensical that you would incur huge costs that could be avoided. More importantly though – are we losing sight of why we do this in the first place? It always boils down to social responsibility and AML failings. 
I fear that the regulators response to such sentiment will inevitably be to up the ante in an attempt to achieve the objective of these fines acting as a deterrent. Andrew Rhodes, Chief Executive of the Commission touched on this in his speech at the GambleAware Conference last December when he said:
"This year so far is already on course to be our busiest year ever in terms of enforcement activity, and that's something that should concern us……….We are seeing the same companies committing the same offences for the second and third time, and my concern is that those operators are starting to see fines as a compliance tax, and that's something that I'm not prepared to tolerate".
So what is the reality of all this on the ground? I'm quite well placed to comment on that because I spend a lot of my time talking to Heads of Compliance and Player Safety. It is true that a lot of the headline grabbing cases are historical. I don't know if that is a bit of a mute point though because of the nature of inspection, we will always be looking back. It is also true that a huge amount of energy, time, money and effort goes into this area. 
It is not prescriptive or clear cut. Applying a RISK based approach fundamentally means that one size does not fit all. Operators need to consider the regulatory framework alongside the business model for their specific company and the profile of their customers. Despite the new customer interaction guidance coming into effect from September this year, we are still waiting on fundamental guidance and clarity around affordability. That said, there are always a lot of developments and guidance to keep abreast of, incorporate into our policies and evidence our decision making around.
Compliance at the top of the agenda.
My experience is that intentions are good. Compliance is at the top of the agenda and there is a genuine desire to protect potentially vulnerable customers. There are more technological solutions available than ever before. These are very welcome however they also bring new challenges in terms of selecting the right reg-tech partners and incorporating technology that will ultimately help us protect our customers and meet our regulatory requirements.
Focusing on compliance is not about simply ticking the box and keeping the regulator happy. We must always keep in mind the objectives of what we are doing. That boils down to the human lives that are impacted by our decision making. There is always a lot of conversation around this, lobbying and right now – waiting for the Government White Paper and what it might contain. 
Non-Compliance will never be a viable business option.
Back in February Leanne Oxley, Gambling Commission Director of Enforcement, said:
"Non-compliance – no matter what the reason – will never be a viable business option for gambling businesses. We will always be tough on operators who fail in this way."
Operators also want sustainable business models based on people who gamble responsibly for leisure. Intentions and objectives are, in my view, aligned – everyone is trying to detect and minimise gambling related harm. I don't accept the idea that fines are simply a compliance tax. They are bad for business and for the perception of the industry. The people I speak to and work with take their responsibility very seriously. They do this very hard job because they care.
Compliance Forum and Workshop.
My conversations with those who are responsible for achieving these compliance objectives tell me they want practical guidance, collaboration and conversation about how best to achieve these goals. They are looking for realistic workable solutions to complex scenarios and that is what we aim to facilitate. The agenda for the KnowNow Compliance Forum and Workshop on 28th and 29th June is based around the issues people told me were on their minds. We'll be bringing together key stakeholders from within and around the industry to shine a light on these topics. Join us in London and benefit from the workable takeaways that come out of the two days.