Meeting Regulatory Requirements, Malta
Here are some pictures from Meeting Regulatory Requirements, Malta.
Date: 25/26 September 2019
Venue: AX Hotel, The Palace, Malta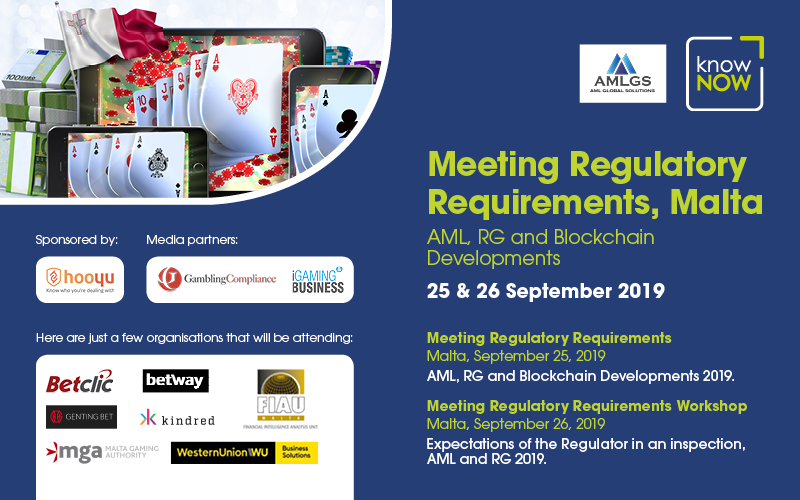 Meeting Regulatory Requirements, Malta. Day 1.
25th September 2019
Paula Murphy, KnowNow opening the day.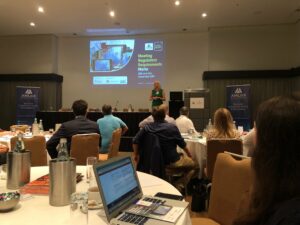 09:30 Opening remarks from the chair
Jack Symons, CEO, gamban.
09:40 Regulatory Review
Dr Terence Cassar, Senior Associate, GTG Advocates and Afilexion Allience
10:10 Guide to player investigations and VIP customer intelligence
David Pope, Marketing Director, HooYu.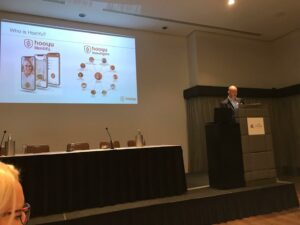 10:45 Payments, problem gambling and meeting AML requirements
Mark Anthony Camilleri, CRM Manager & Executive Director, Western Union Business Solutions.
11:20 Networking coffee break
11:50 Panel – AML and gambling. Understanding / assessing the risks and implementing organisational change 
Moderator: Fredrik Ljungman, Country Manager, Otmore Limited.
Trevor De Giorgio, Chief Legal Officer, Greentube.
Jonathan Jenson, Commercial Director IDV, GBG.
Rudolf Muscat, Compliance Manager, Financial Intelligence Unit Malta.
Ian Perrygrove, Head of Compliance, Genesis.
Ray Wilson, Director, AMLGS.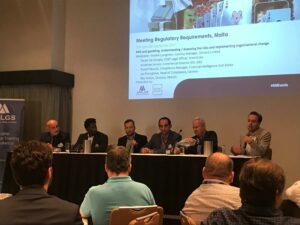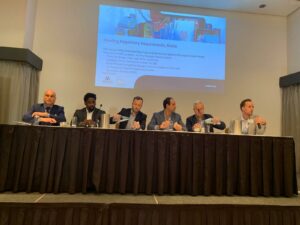 12:50 Networking lunch break
13:50 Responsible Gaming – engaging all stakeholders
Helena Berg, Responsible Gaming Manager, ComeOn!
14:10 Panel – Responsible gambling – being compliant is the minimum standard, what does best practice really involve?
Moderator: Harrison Sayers, Reporter, GamblingCompliance
Helena Berg, Responsible Gaming Manager, ComeOn!
David Caruana, RG Manager, Kindred Group Plc.
Danny Cheetham, lived experience of problem gambling.
Pedro Romero, Safer Gambling & Sustainability consultant, GiG.
Dr Yanica Sant, Senior Legal Council, Malta Gaming Authority.
Lee Willows, CEO, YGAM.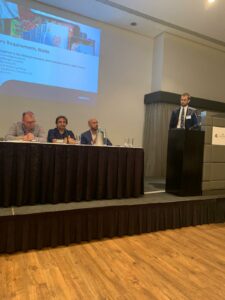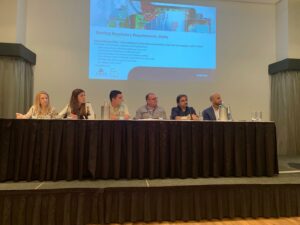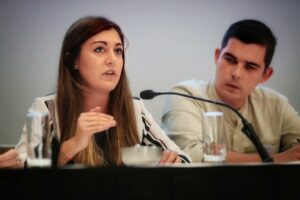 15:10 Networking coffee break
15:30 Fireside Chat – Maltas DLT sandbox framework and regulating blockchain
Moderator: Dr Malcolm Falzon, Partner, Camilleri Preziosi Advocates.
Carl Brincat, Chief Legal Counsel, Malta Gaming Authority.
Stephen McCarthy, CEO, Malta Digital Innovation Authority.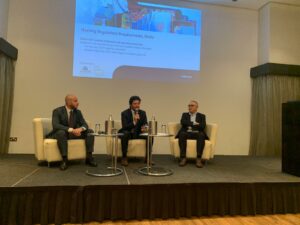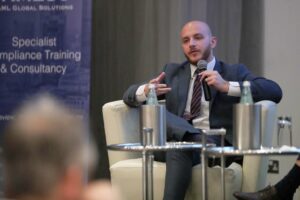 16:30 Closing remarks and close of conference
Day 2 Training Workshop, 26th September 2019
The MGA's Head of Anti Money Laundering and MLRO, Joseph Attard, opened the day with a presentation focused on AML/CFT expectations for key compliance personnel and 2019 developments.