5th Annual KnowNow Conference
Here are some pictures from the 5th Annual KnowNow Conference:
Social Responsibility for Gambling Operators.
Keeping Crime out of Gambling.
Date: 14-15 September 2022.
Venue: America Square Conference Centre, London.
Read on for an overview of the 2 days.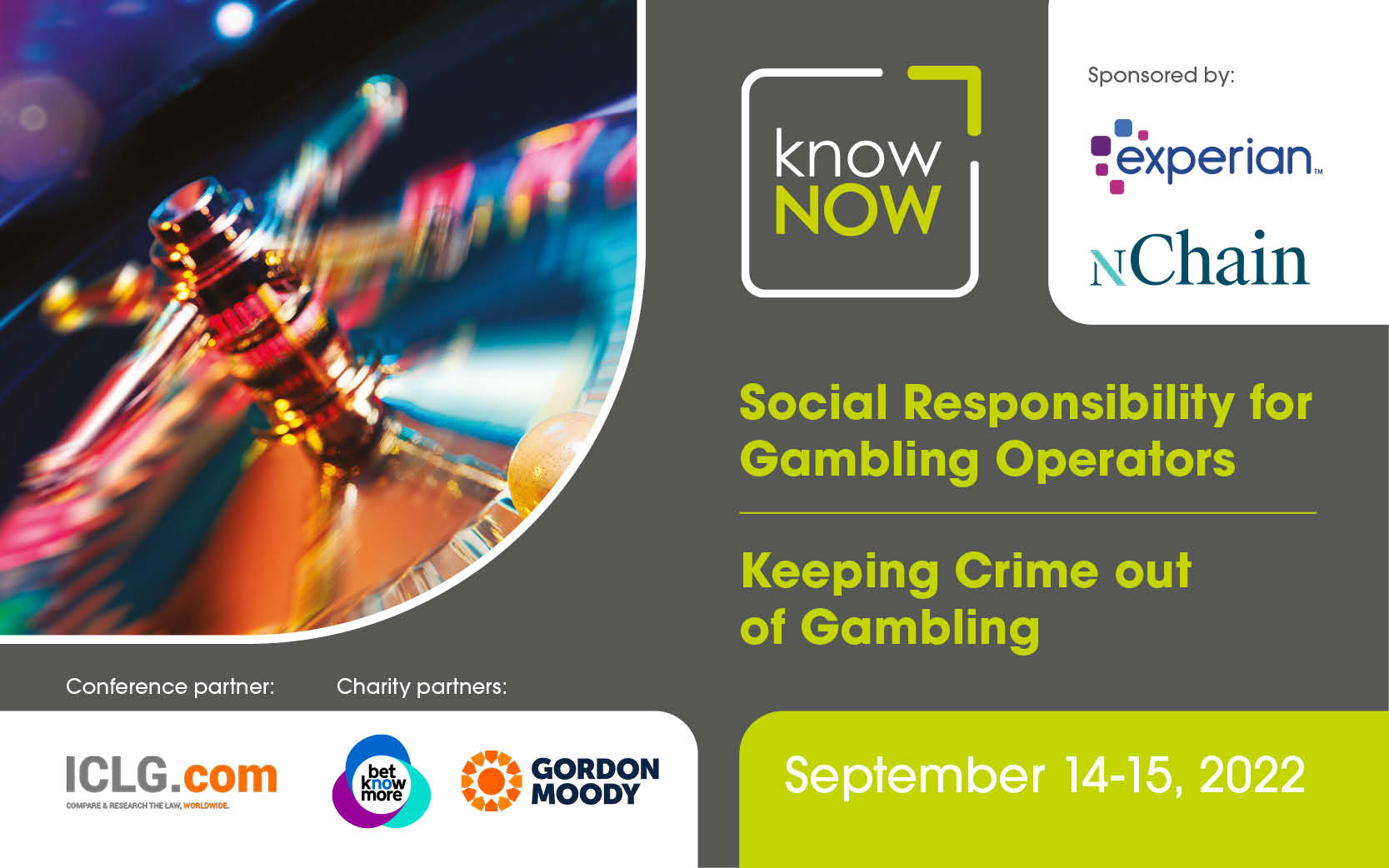 5th Annual KnowNow Conference.
Day 1 – Social Responsibility for Gambling Operators.
KnowNow MD Paula Murphy opens Day 1.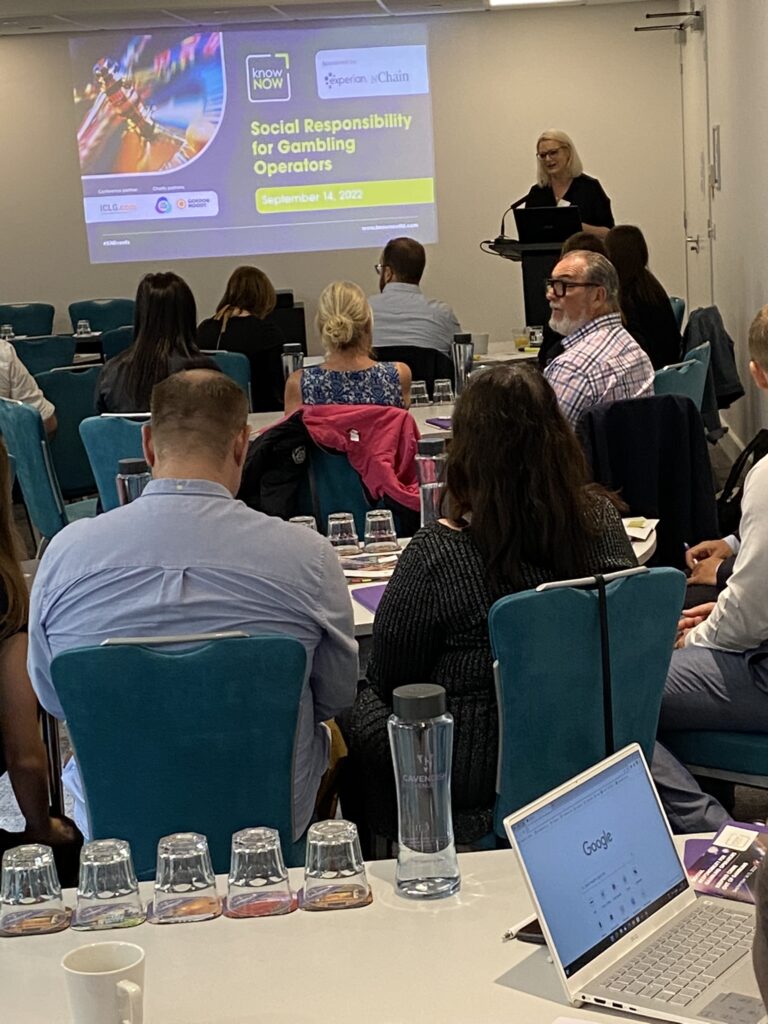 Opening comments from our chair Peter Murray, Head of Gaming, Veriff.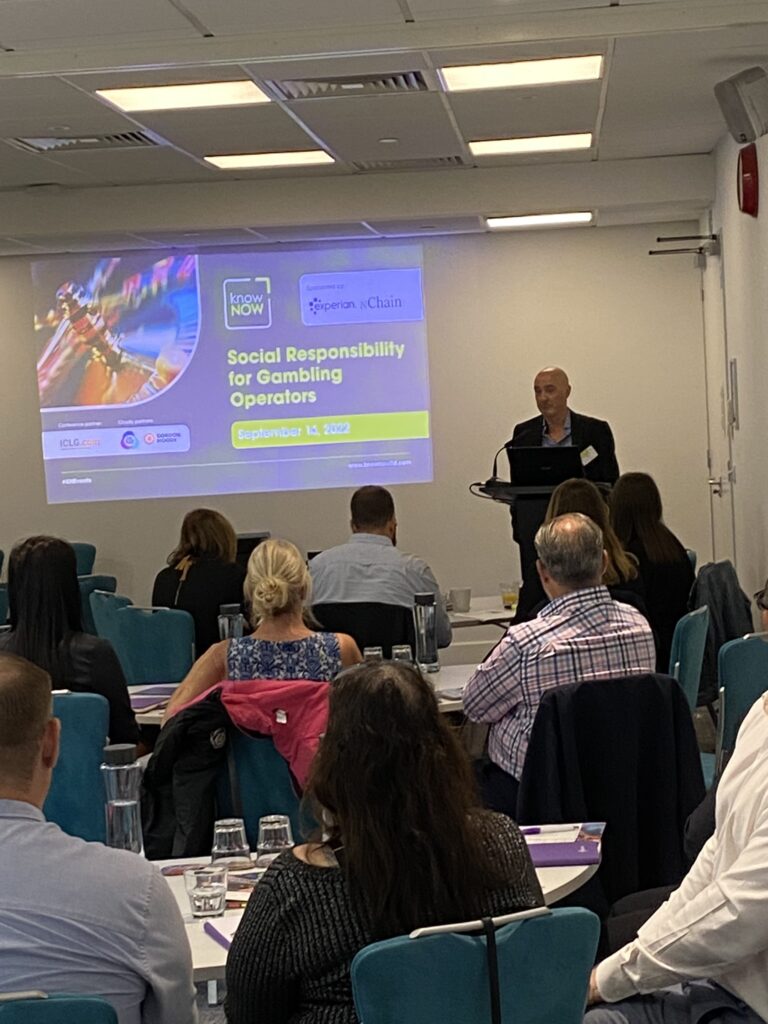 Keynote – Path to Play. 
Laura Balla, Head of Research, UK Gambling Commission.
Mollie Nielsen, Research Manager, 2CV.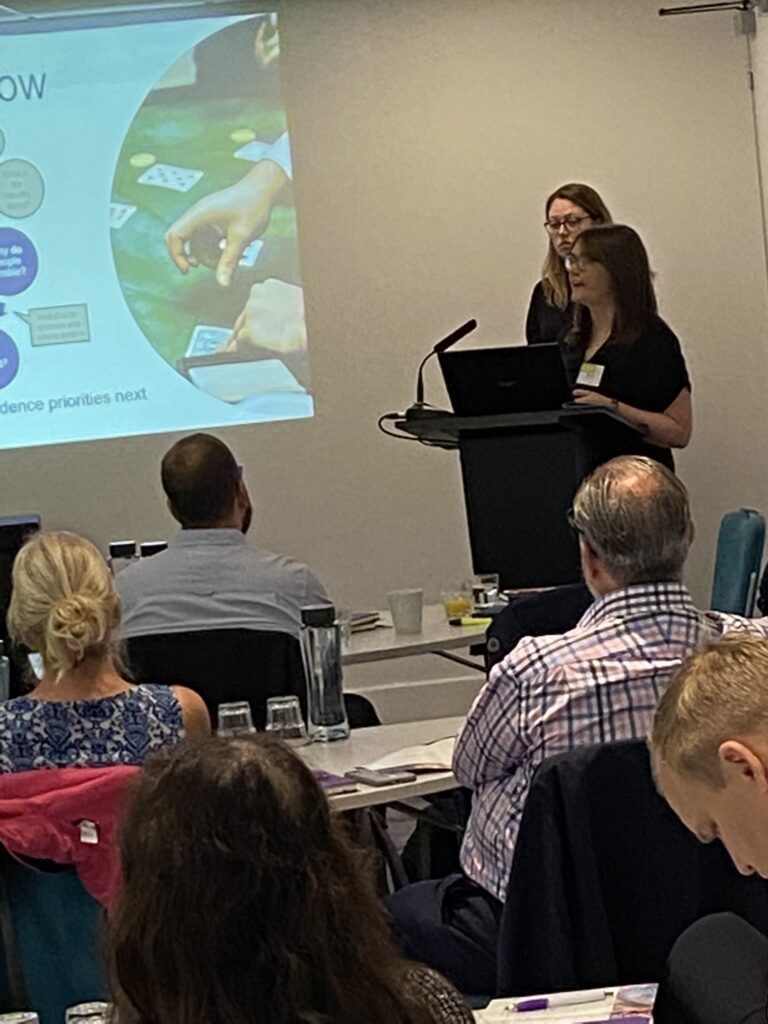 The science bit! – How neuroscience and AI can keep gamblers safe through early identification of problem gambling and structured interventions
Sadly Rasmus Kjaergaard, CEO, Mindway AI couldn't join us in person so we beamed him in!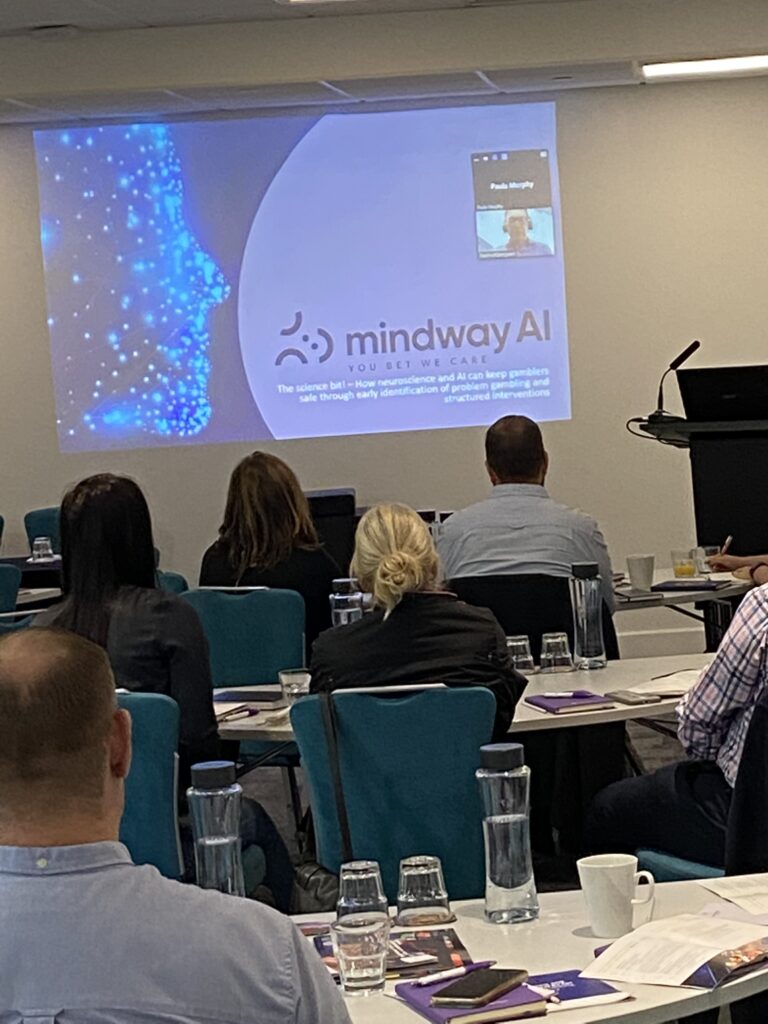 Black box thinking – The importance of evaluation and how wider mental health issues relate to problem gambling.
Rob Mabbett, Head of Growth, Gordon Moody.
Dan Whitlam, Head of Industry Standards, GamCare.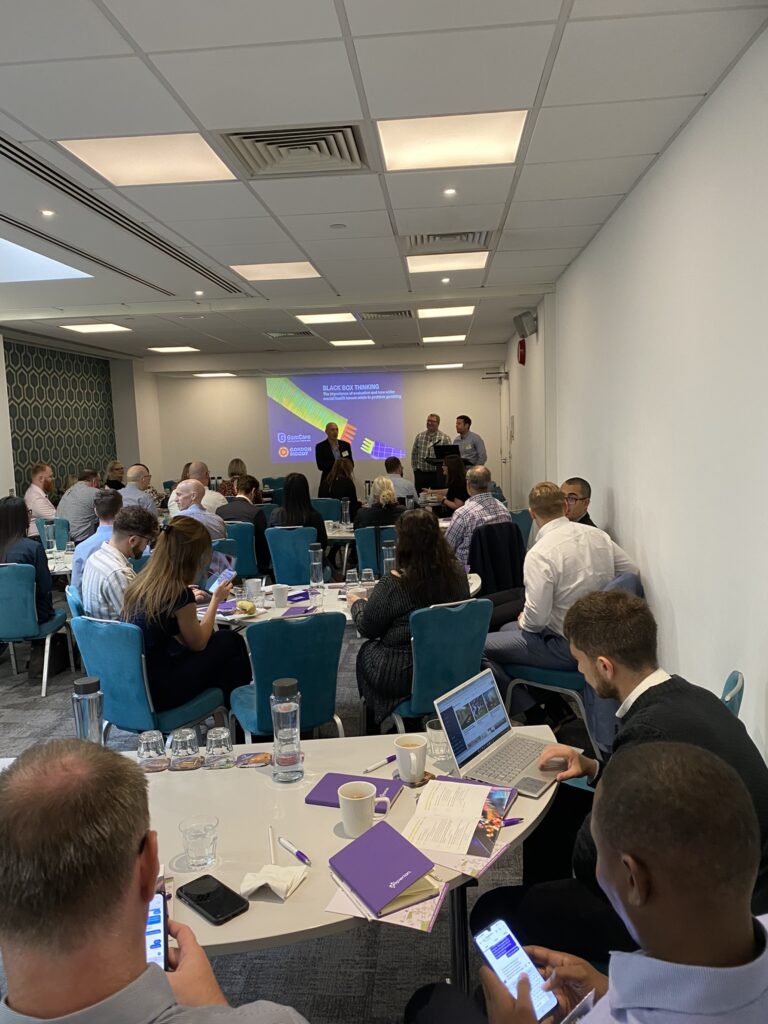 A General discussion session. Talk, Ban, Stop and pathways to help with Anna Hemmings, CEO, GamCare, Fiona Palmer, CEO, GAMSTOP and Jack Symons, CEO, Founder/CEO Gamban.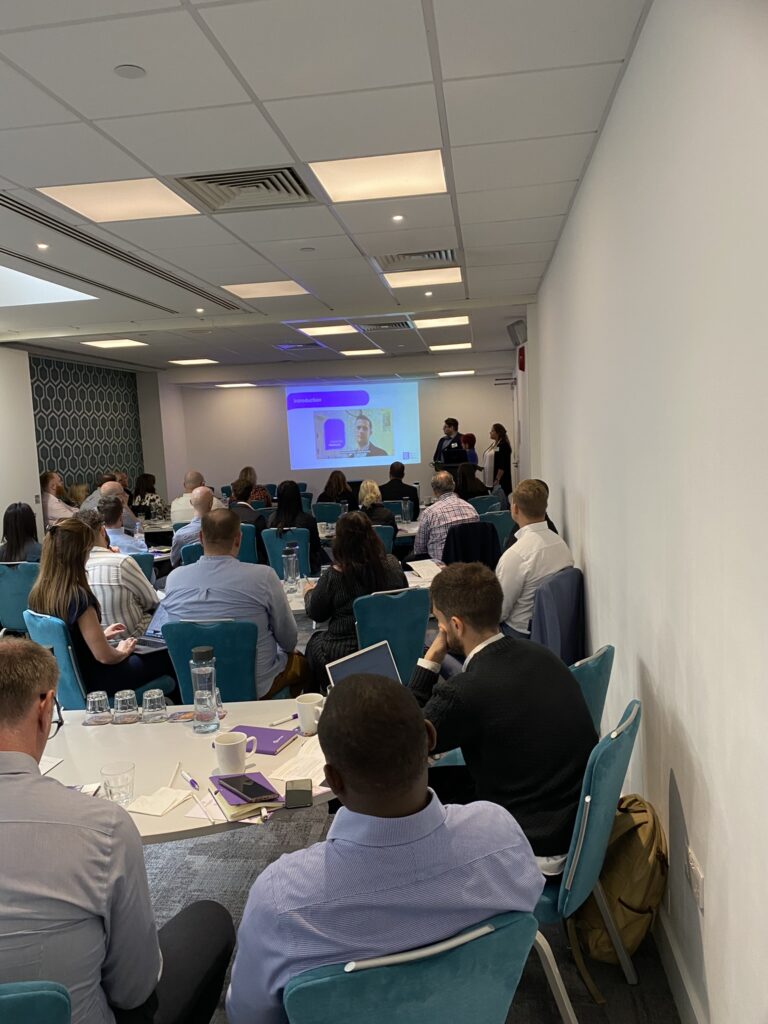 Building together – Bringing you closer to lived experience'
Matt Blanks, Service Manager Peer Aid, Betknowmore.
Shaun Burke, Responsible Gambling Manager, Betway.
Ben Davies, Head of Safer Gambling, Betknowmore.
Lisa Walker, New Beginnings women's only service.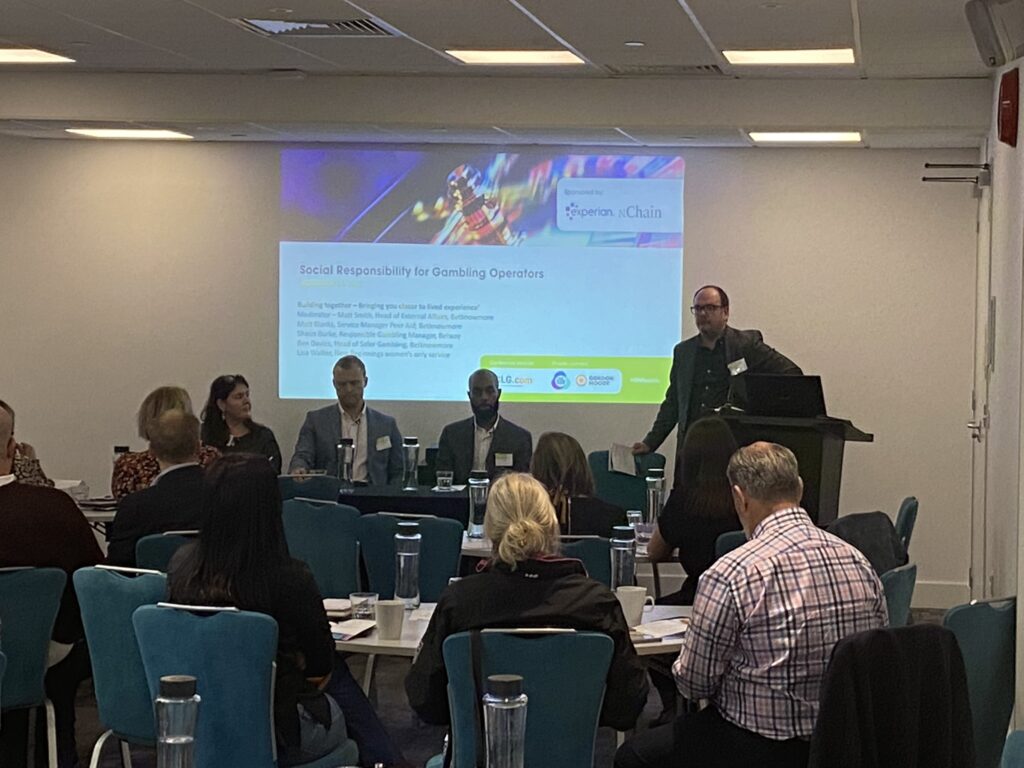 Finishing Day 1 with a Panel Dicussion. Some self evaluation. Are we doing better when it comes to understanding, identifying and preventing problem gambling? 
Paula Murphy, Managing Director, KnowNow Ltd.
Norma Campbell, Head of Digital Compliance, Betfred.
Louisa Clark, Compliance Consultant, Betsmart Consulting.
Nick Hill, Director, NChain.
David Richardson, Strategic Partnerships Manager Better Change.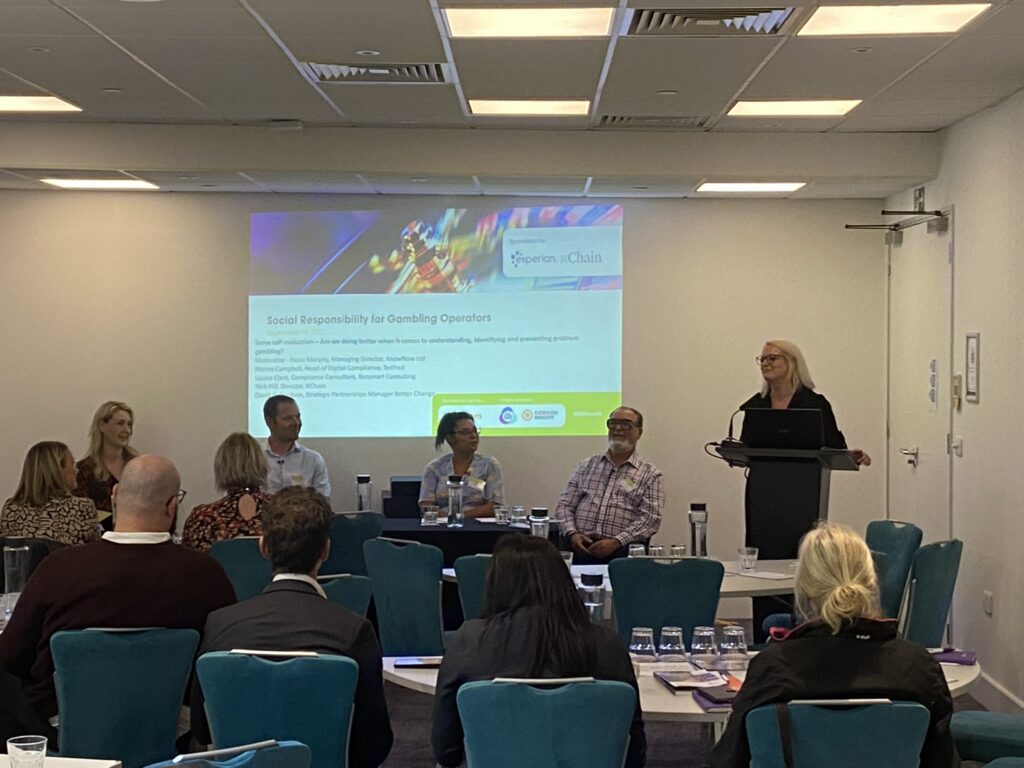 5th Annual KnowNow Conference.
Day 2 – Keeping Crime Out of Gambling.
Introductions from KnowNow MD Paula Murphy and Pete Murray from Veriff.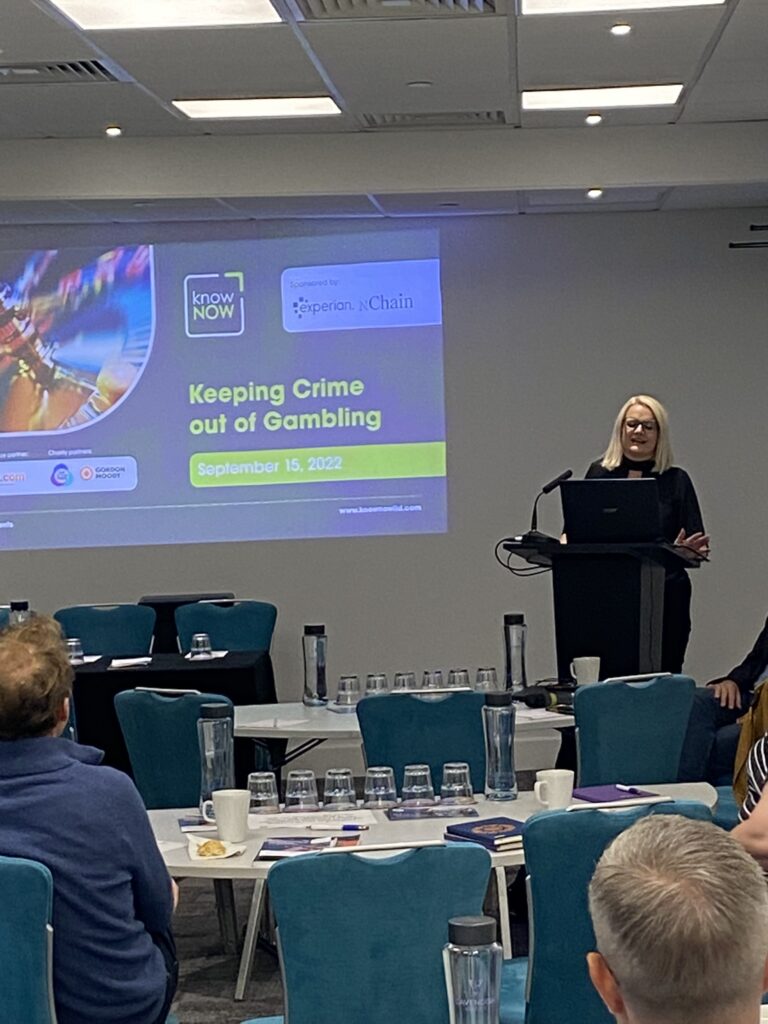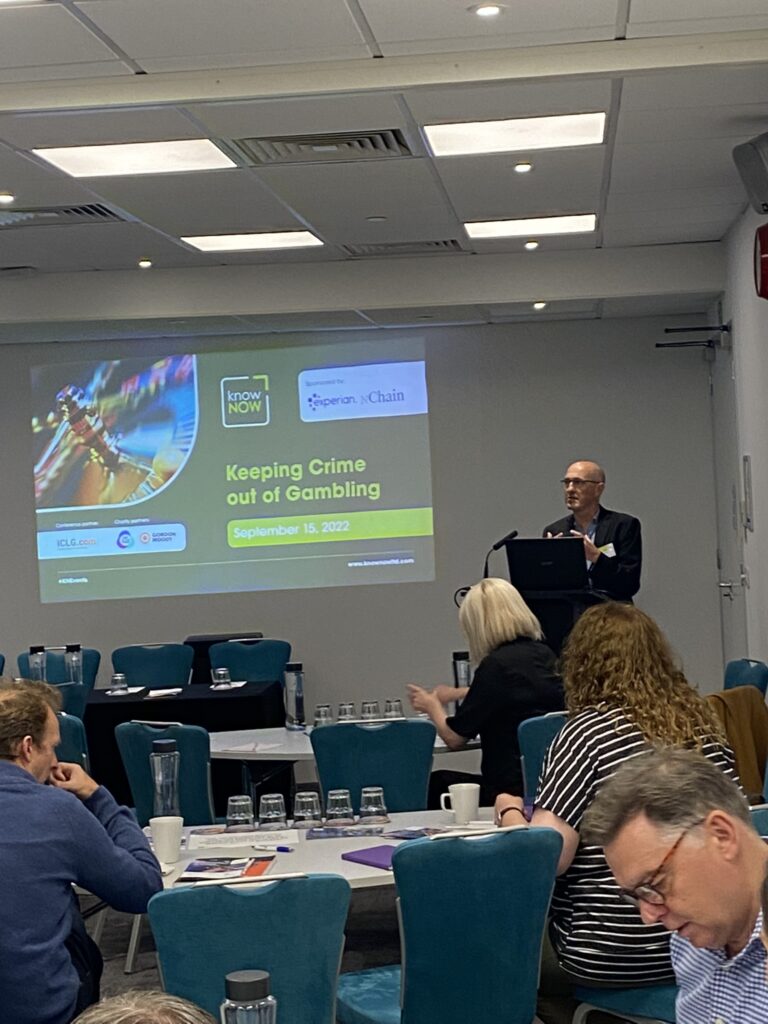 Regulatory Review with Jason Chess, Partner, Wiggin LLP.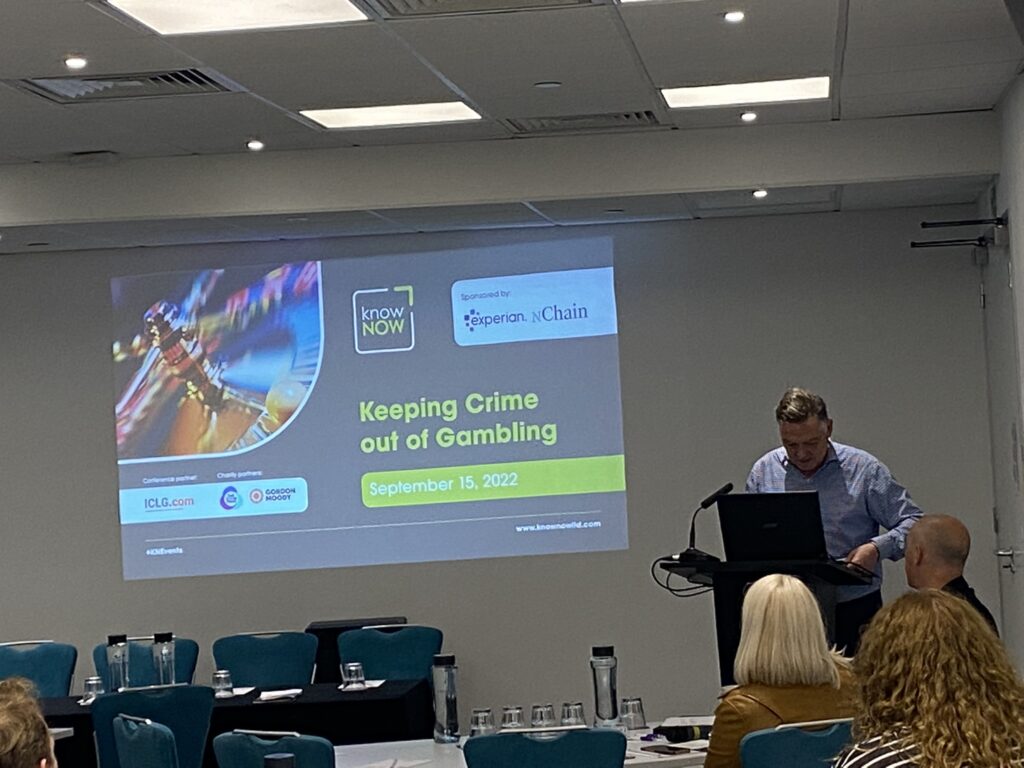 Governance and ESG in gaming with Rachel Orton, Director, KPMG.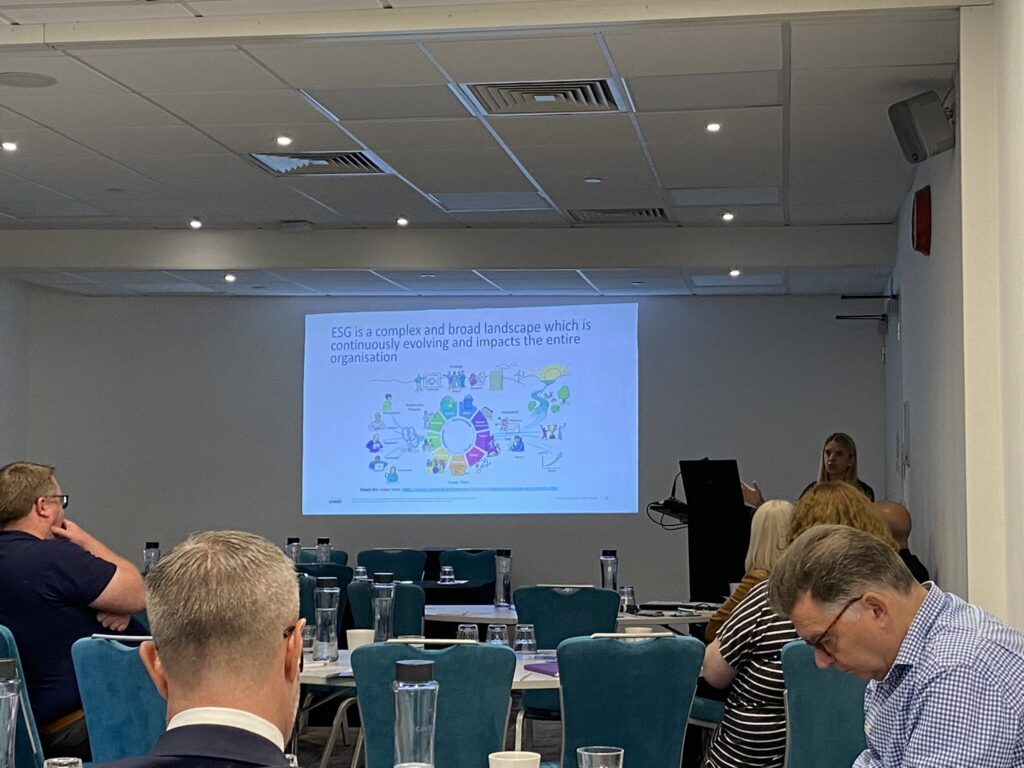 What is happening with enforcement with David Whyte, Senior Associate, Harris Hagan.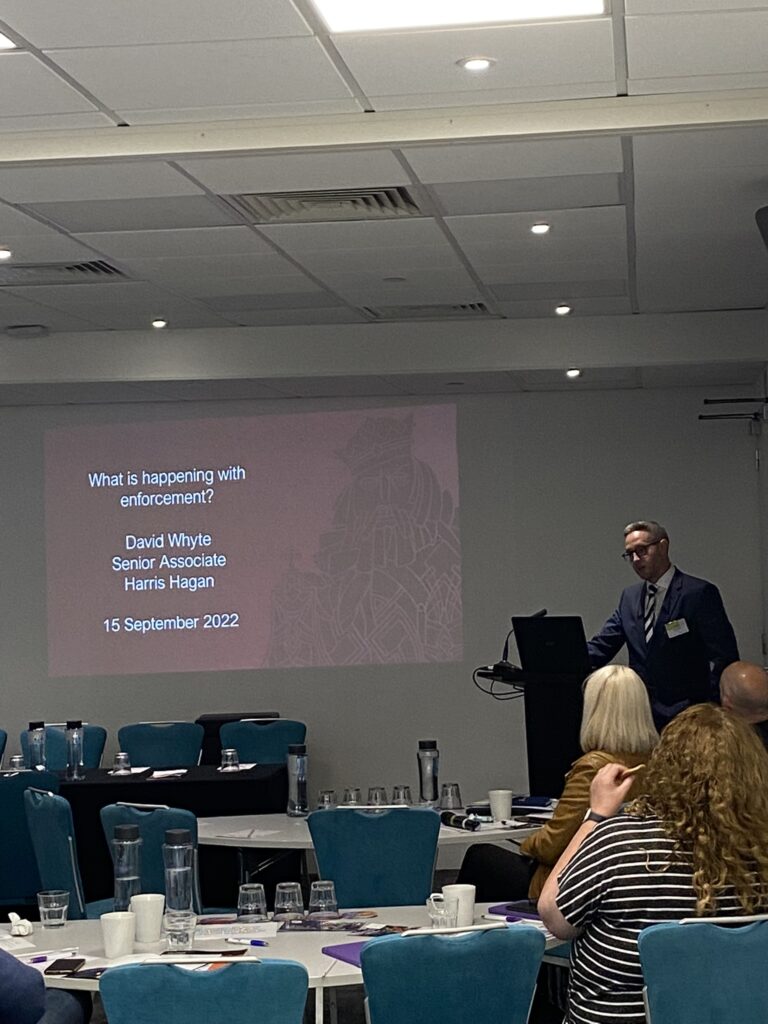 AML and Affordability Update with Neil Tyson, Director, Rightway Compliance.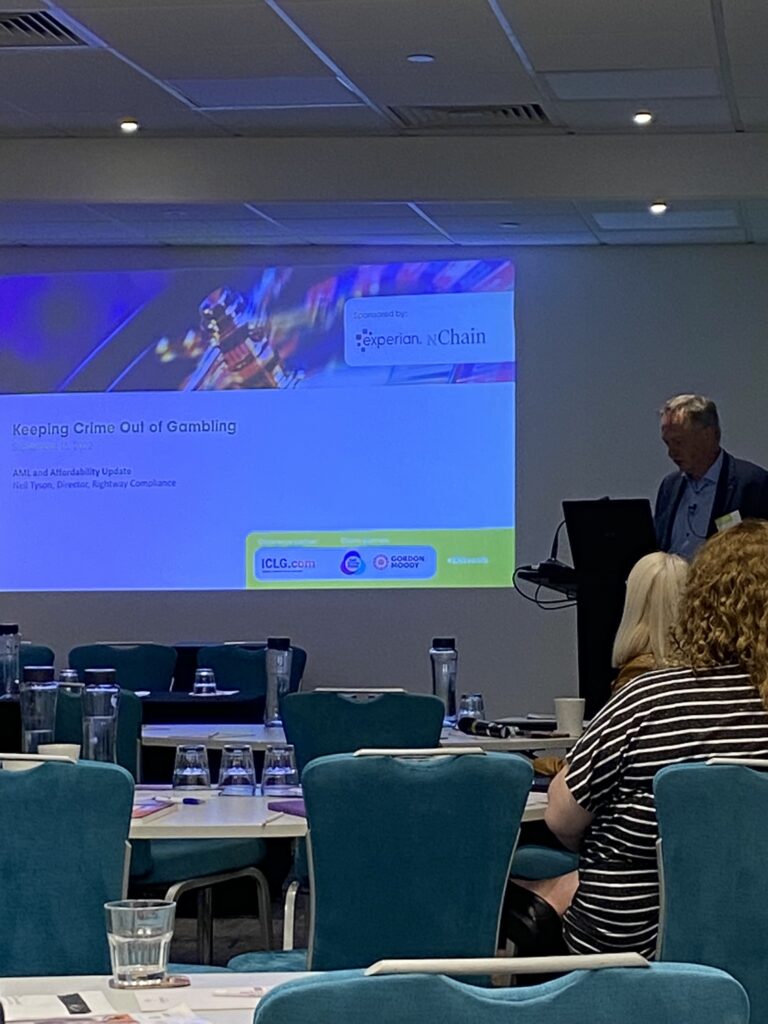 Using credit bureau data to drive innovation and improve your understanding of affordability with Rob Haslingden, Head of Digital Proposition Credit Services, Experian UK&I.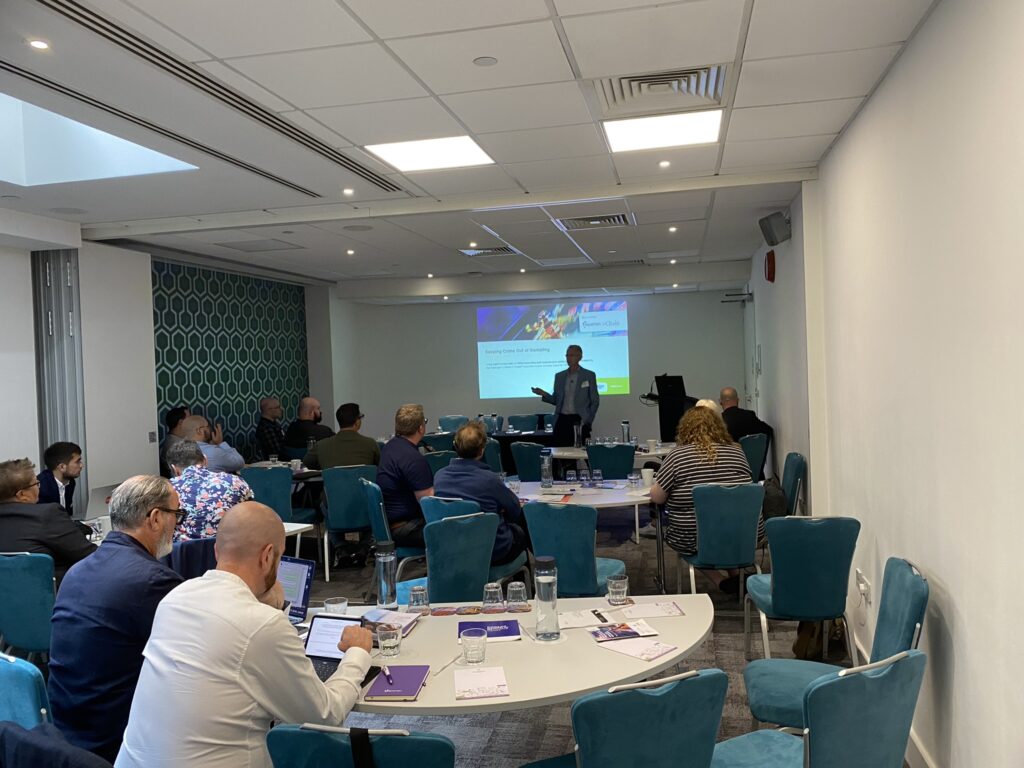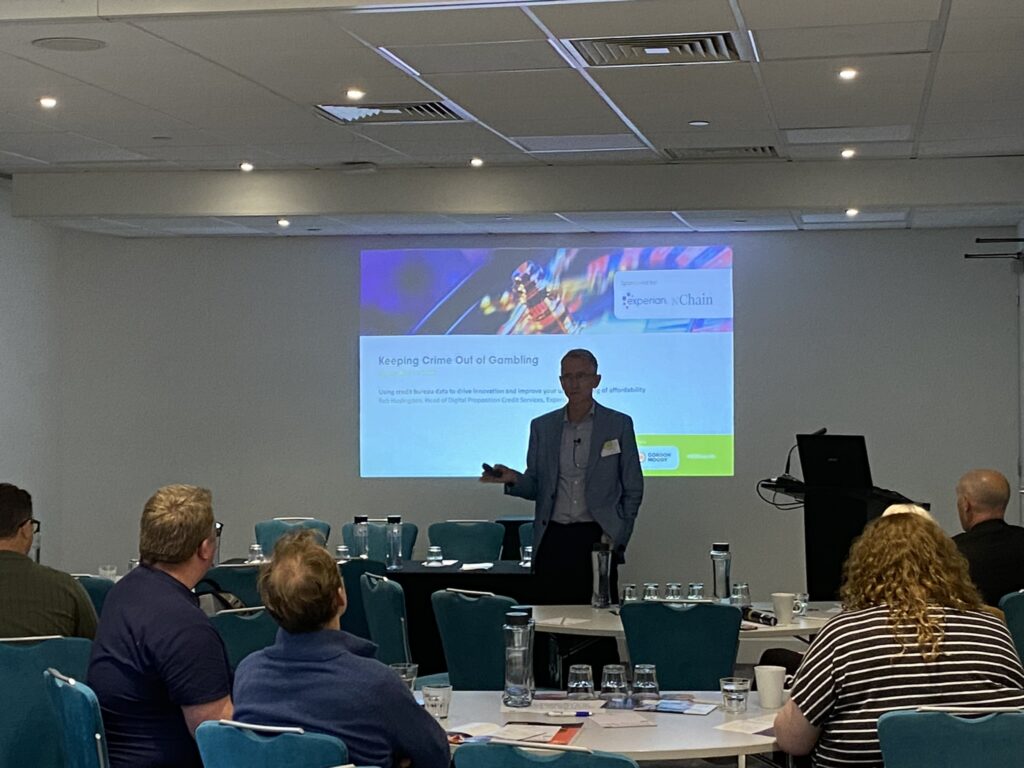 Bonus abuse, compliance and player protection – what you really need to know with Ed Dickerson, Co-Founder, Greco.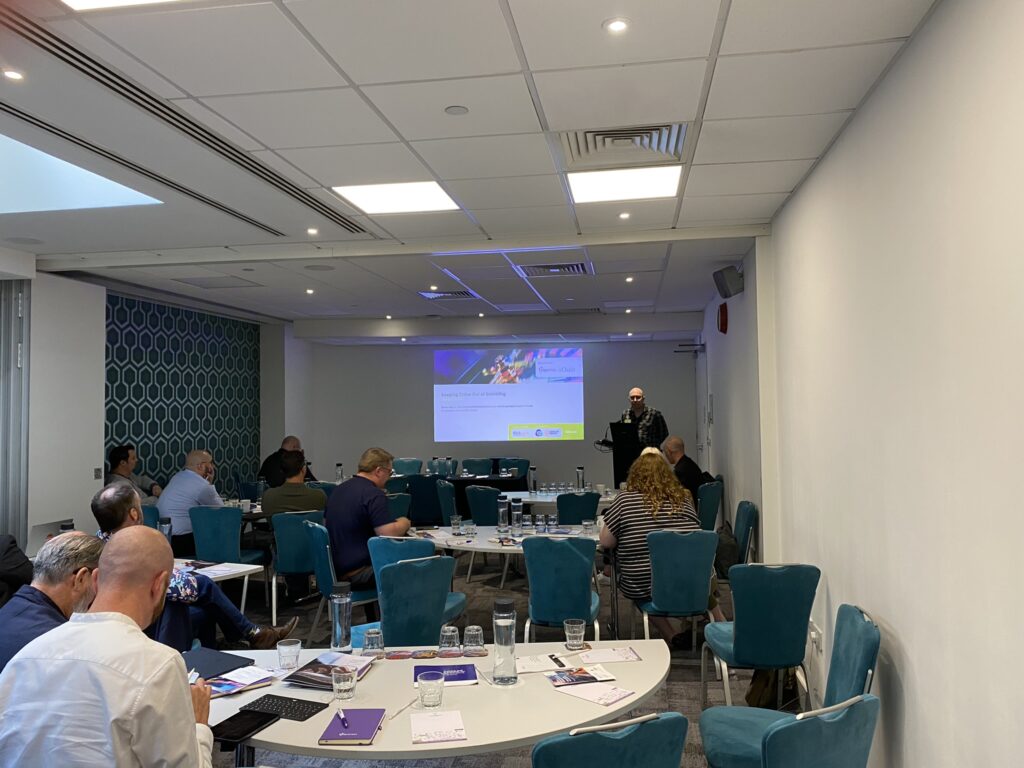 Finishing Day 2 with an All-Star Panel discussing the Whitepaper. Where are we going?
Harrison Sayers, Reporter, Vixio Gambling Compliance.
Bahar Alaeddini, Partner, Harris Hagan.
Thomas Fearns, UK Compliance Officer, GIMO.
Dan Waugh, Partner, Regulus Partners.
Andrea Cox, UK Lead and Director of Affordability, Experian.