Diversity Driving Innovation
Equality, Diversity and Inclusion in the Gambling Industry is the latest event from KnowNow Limited. We are delighted to announce that Lydia Barbara, Head of Innovation at Microgaming will be speaking on the day. Lydia will present Diversity driving innovation.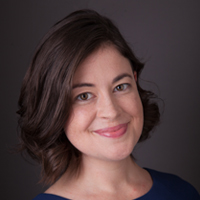 Lydia looks after internal innovation initiatives and explorations into new technology at Microgaming. A 14-year veteran of the gaming industry, her previous roles at Microgaming include running the consulting and poker divisions. In February 2018, Lydia was named in the Gaming Intelligence Hot 50, which recognises stand-out, innovative individuals in the industry.
About Microgaming.
Microgaming created the world's first true online casino in 1994. Based in the Isle of Man, they are the world's leading supplier of online gaming software.
Their products include Casino, Multi-player, Mobile, Poker, Bingo, Land-based, Sportsbook, Live Dealer, Business Solutions and Quickfire. They have created over 850 unique casino games, including over 1,200 variants. By publishing a mix of licensed and proprietary content they're constantly expanding their portfolio by releasing new titles every month.
Tickets are now available for this event.
Find out more.