New Dates for the Annual KnowNow Conference
We are super keen to bring the compliance and player protection community together to discuss the plethora of crucial topics that have arisen over the past 18 months since we ran our last live event in London back in January 2020. It is so important that we continue our crucial work of  coming together as an industry to help make gambling safer.
Conference venues were allowed to open on the 17th May and we were gearing up to run the event at the end of June. However the rise of the Delta variant in the UK, travel restrictions and the pushing back of "freedom day" to 19th July were all working against us. We have therefore taken the decision to delay the event until after the summer. The new dates for your diary are 7th September for Social Responsibility for Gambling Operators and 8th September for Keeping Crime Out of Gambling.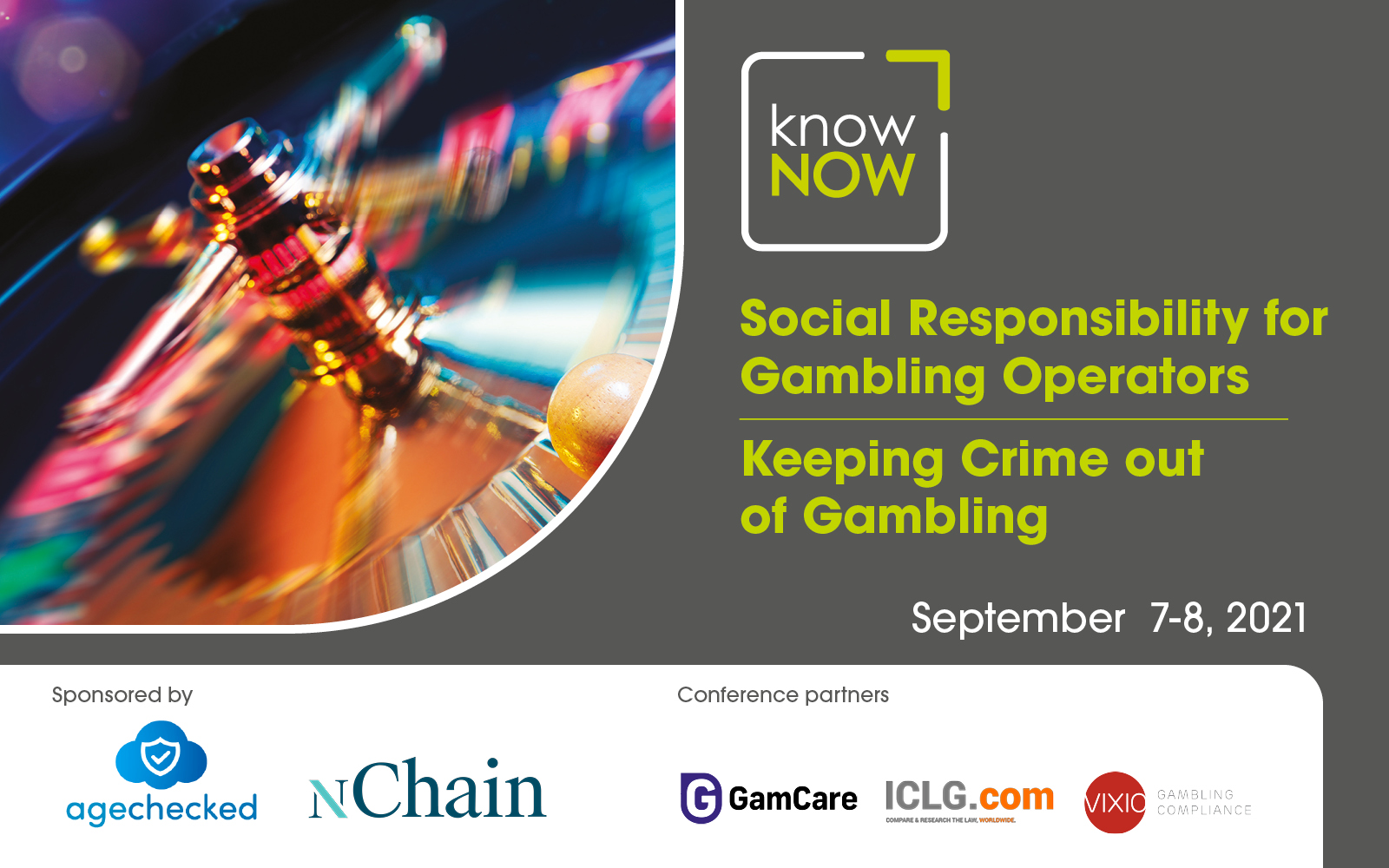 Live event on 7/8 September 2021.
We have an absolutely packed programme across the two days with the same all-star lineup of speakers who will be discussing all of the pressing topics and issues. Anyone who has attended KnowNow events in the past will be well aware that we provide the intelligent approach to the conversions, real practical takeaways and insights that will help you improve your processes and navigate the ever changing landscape in this business critical area. 
We can't wait to welcome as many of you as possible in September. Tickets are on sale via our website. Take a look at the programme and book your place to make sure you are part of the conversation. 
If you can't wait until September and have specific training needs, drop us a line. We are very happy to deliver training digitally either as part of an open industry course or on a bespoke basis for your team.