Digital Training: Assessing Complex Customer Finances for Source of Wealth and Affordability
Event Phone: +44 (0) 7734 215166
June 21, 2022 - June 23, 2022




10:00 am - 4:00 pm
Course Overview
The course will provide delegates with in-depth knowledge of key elements of assessing customers' finances in order to support decisions regarding affordability, source of funds and source of wealth.
Following the workshops delegates will:
Understand key elements of income and capital assets
Be able to quickly build player financial profiles
Understand key financial documents and systems in the UK
Understand red flags for affordability and money laundering
Understand beneficial ownership for complex corporate structures
Have confidence to ask appropriate questions of customers
Understand and use Open Source Information (OSINT)
Be able to ask more focused questions and arrive at quicker robust decisions
What delegates can expect
The course will be delivered through a mix of live instructor led virtual classroom sessions and self-paced learning/assignments.
Total attendance time is 14 hours with 4 x 2hr live virtual instructor led sessions.
The virtual instructor led sessions will be delivered;
10.00-12.00 and 14.00-16.00 GMT on Tuesday 21st June 2022  
10.00-12.00 and 14.00-16.00 GMT on Thursday 23rd June 2022
The two days will be comprised of informative and interactive sessions designed to give the team a thorough understanding, utilise the tools available and inspire confidence and best practice. The training will de delivered as a mix of online live instructor led sessions, and self-paced assignments and work packs.  All delegates will be required to get involved in team exercises and open conversation. Our experience shows that this is the best way to ensure delegates leave with a thorough understanding of the topic. Delegates will continue to have access to the course resources for reference purposes via online portal for 12 months following the completion of the course.
Why you should attend
Understanding customer finances are key elements of both anti money laundering and player protection. Understanding whether a player can afford the level of play or determining whether the source of funds and source of wealth are from a legitimate source are key to both protecting the customer and the operator. Obtaining and understanding the necessary information and evidence is something that teams across the organisation need to be skilled in to avoid adding unnecessary friction to the customer journey for the majority while focusing on compliance for the smaller bit important high risk customers. This course will help you deliver against both of these objectives.
Who Should attend
Managers and team members involved in the customer journey including: compliance and AML, player protection and affordability, vulnerable customer and due diligence.
Trainer: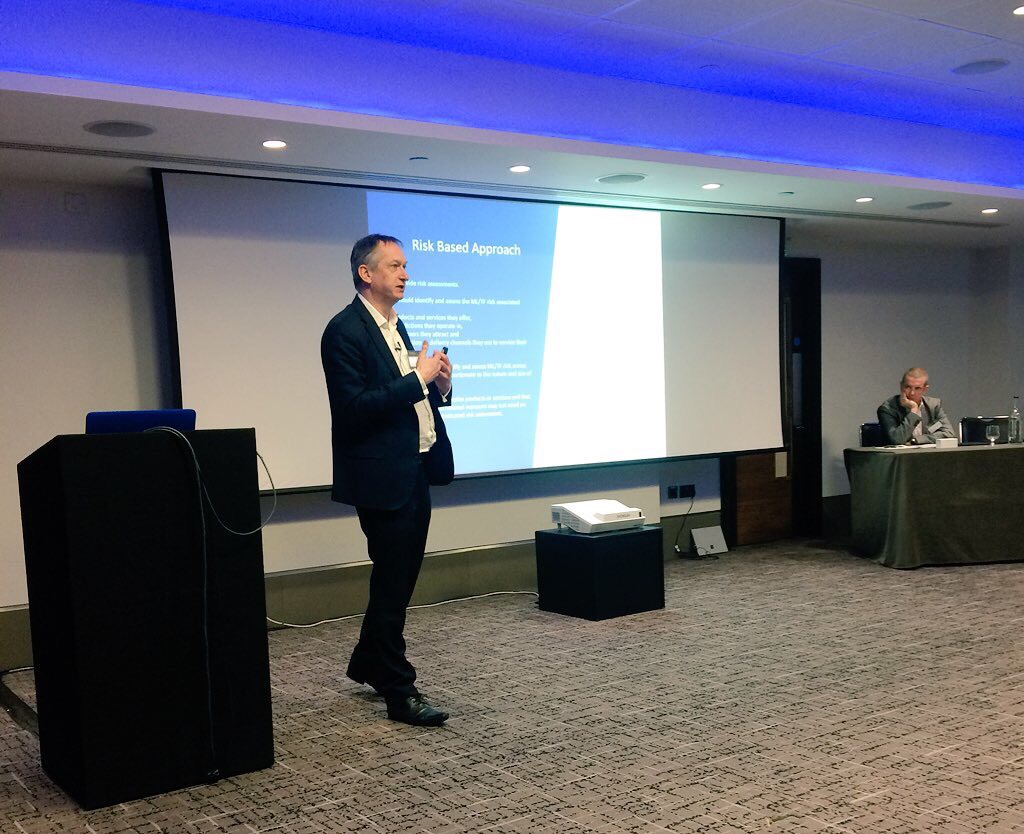 Neil Tyson, Director, Rightway Compliance
Neil is an accredited counter fraud specialist and member of the Institute of Strategic Risk Management with over 20 years' experience in helping senior managers take an ethical and proactive risk-based approach to managing their organisation's legal and regulatory compliance. 
With a background which includes investigating criminals' finances he specialises in advising leadership teams on the nature of the threats they face, what they should do about those threats and how they should respond if things go wrong. As well as effectively designing appropriate risk management frameworks his audit background also enables him to provide independent assurance to the management board that procedures are operating effectively.
Neil is a firm believer that organisational culture is a key element in achieving 'compliance by design' where people instinctively do the right thing. For the organisations he has worked with, including FTSE 100 companies, this has enabled them to reduce their cost of compliance; reduce their cost of non-compliance; gain a greater ability to take risks and gain a competitive advantage in developing new products, services and areas of operation.
Neil's international career has covered public, not-for-profit and private sectors. He has helped organisations of all sizes and worked across a number of different regulated environments including the Gambling Commission, the Charity Commission, Solicitors Regulatory Authority, the Energy sector and the Financial Conduct Authority. He has also worked in North America advising on compliance issues relating to the complex mix of federal and state legal and regulatory requirements.
Neil now operates as an independent advisor having established his own consultancy 'Rightway Compliance', he is also a board member of 'Bet Know More' who promote responsible gambling and provide gambling support services to address problematic issues caused by gambling. A trusted expert in his field Neil is an international keynote speaker, panelist and moderator.
Testimonial
" Working with Neil from Rightway Compliance has been a great experience from the very start.

As a business that takes its AML obligations seriously, we wanted to bring the best knowledge possible to our teams to assist with complex cases and make sure we manage risks associated with online gaming to an exceptional standard. 

Through carefully thought out materials and case studies, Neil passed on a considerable amount of valuable skills, insight and information to our Due Diligence team members and management, which is already paying dividends in the effectiveness of our AML procedures. 

During a difficult time, Neil was able to adapt the training to suit remote delivery to members across different jurisdictions. By continuously passing on a wealth of knowledge gained through years of experience, all staff involved had only positive things to say and are ecstatic with how this exercise has aided their development and skills.

"
Head of Compliance 
Costs
£995 + VAT per delegate to attend the open course.
This training would be suitable for whole teams for further information on group costing please contact us.