KnowNow Conference Partners
So the countdown begins for the second annual Keeping Crime out of Gambling and Social Responsibility for Gambling Operators in January 2019.
We are delighted to announce our conference partners; GamblingCompliance, Gamcare, International Compliance Training, iGaming Business and YGAM.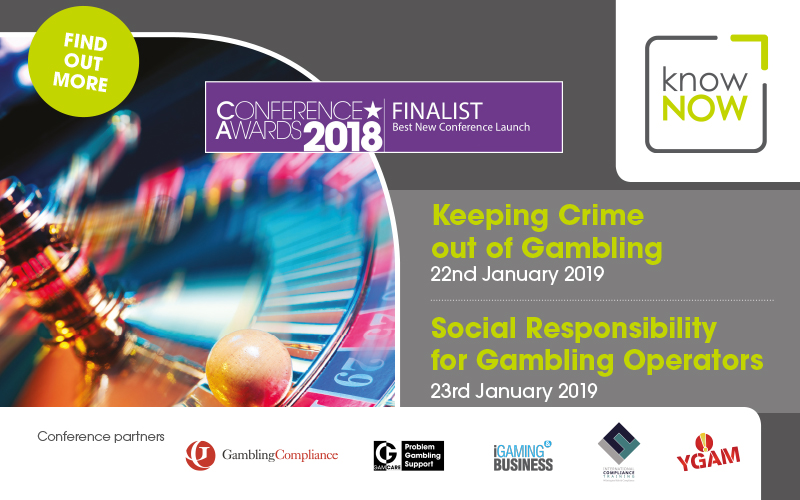 About GamblingCompliance.

GamblingCompliance is the leading provider of independent legal, regulatory and business intelligence to the global gambling industry.
They are based in London, Washington, D.C., California and Taipei. The team of in-house analysts and journalists at GamblingCompliance have an unrivaled network of contacts among policymakers, lobbyists and legal experts. Furthermore they have a wealth of experience in analysing regulatory change as it affects all sectors of the gambling industry.
You can take a free trial to their invaluable industry coverage here.
Joe Ewens, Managing Editor, GamblingCompliance will be moderating the panel discussion; Does self exclusion work?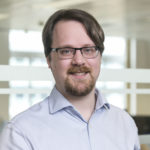 About GamCare.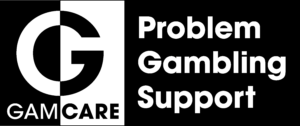 GamCare are a national provider of information, advice and support for anyone affected by problem gambling. They operate the National Gambling HelpLine, a dedicated Forum and daily chatrooms, as well as leading a treatment network across England, Scotland and Wales, providing specialist treatment for anyone affected by problem gambling.
GamCare provide a range of outreach initiatives across the UK. This includes work with young people, healthcare services and the criminal justice system. They also provide training and accreditation to the gambling industry to help operators understand more about problem gambling, social responsibility and appropriate customer interaction to help minimise gambling-related harm.
See Paul Carpenter, Head of Industry Services at GamCare on the panel discussion; What makes a solid social responsibility program?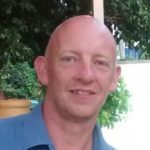 About International Compliance Training.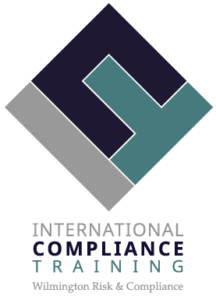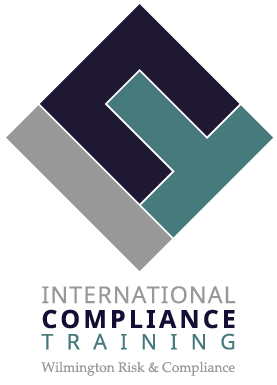 International Compliance Training(ICT) work with individuals and firms in a partnership approach to achieve best regulatory and financial crime compliance practice and commercial success through their inspirational learning.
ICT offer a full range of learning options including professional qualifications from the International Compliance Association, customised training, role specific training and learning consultancy to firms in a wide variety of sectors including financial services, telecoms and betting and gaming.
Their effective and measurable training is considered the benchmark of excellence; a must for organisations who want to raise the professional standards, skills and capabilities of their staff. This, in turn, aids sustainable growth, financial crime prevention and the mitigation of risk.
See Tim Tyler, Course Director, International Compliance Training on our panel discussion AML update incorporating the 5th Directive.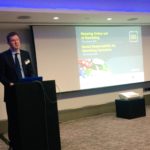 About iGaming Business.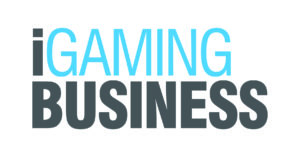 iGaming Business has been the leading specialist iGaming publisher and information provider to the iGaming sector through magazines, events, websites and intelligence for over 13 years. With over 16,000 operators, vendors and affiliates regularly reading their information off-line and 75,000 online, iGaming Business is leading publisher in the sector.
Please visit www.iGamingBusiness.com for further information.
About YGAM.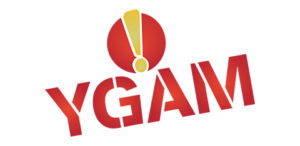 The Young Gamblers Education Trust (YGAM) is an education charity with a mission to educate, inform and safeguard young people against the problems of social gaming and gambling.
YGAM run workshops, peer education programmes and research based on these issues. As a result of these efforts they are now the leading organisation working in this sphere of education.
YGAM has developed the UK's first accredited, social gaming and gambling-related harm training course and quality-assured resources. These courses are for professionals and volunteers who support young people and adults up to the age of 25 years.
Furthermore, YGAM resources are created by teachers, youth workers, young people, gambling industry leaders, health professionals and former gambling addicts. As a result their programme has been designed to build digital resilience among young people and raise awareness of the potential mental health and financial impacts of problem gambling & social gaming.
In addition, YGAM have developed a new corporate training programme for those who work in the gaming and gambling industry. This programme is based on safeguarding and harm minimisation and will be developed further in 2018.
Book your tickets today. 
Keeping Crime out of Gambling.