More speakers announced for next KnowNow conference
We've got a great agenda for you at our next conference: Responsible Marketing for Gambling Operators. So read on to find out about some of our conference speakers.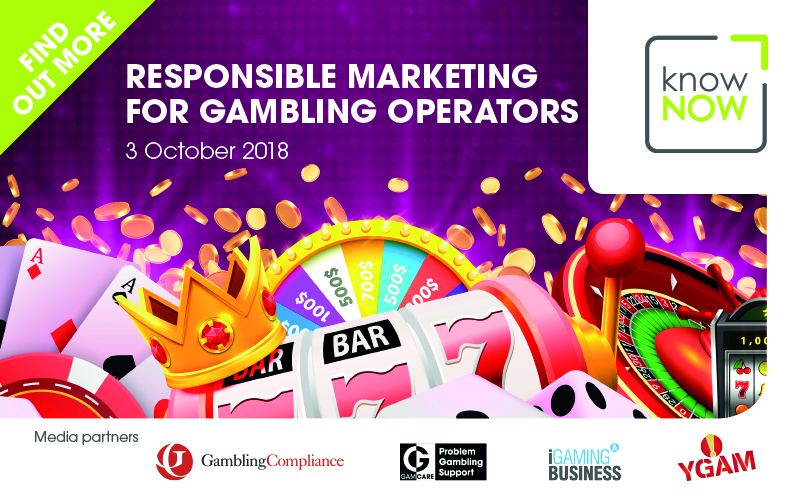 Mike Wojcik.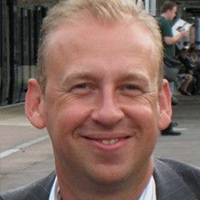 Mike is Deputy Chair of the YGAM Trustee Board and currently CEO, Queen Mary, University of London Students' Union, MD QMSU Services Ltd. He has a track record in business transformation, governance, shaping and achieving strategic goal within commercial, charitable and higher education sectors.
Helen Walton.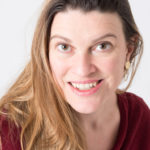 Helen Walton is the Founder and Chief Commercial Officer at Gamevy. 
She is a writer and marketing manager who enjoys solving problems, trying out ideas and making things happen. She started out in Unilever. In addition she has worked with Boots, Frucor, The National Trust, Tate Britain, P Z Cussons and dozens of other brands. Her work has included a column in the Daily Mail, naming lipsticks, saving literature (a game that won a NIBBIE) and writing an IT course. In your house there will be at least one product that Helen has worked on.
Andrew Taylor.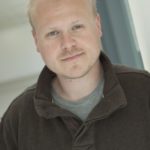 Andrew Taylor is a Regulatory Policy Executive for the Committee of Advertising Practice. The Regulatory Policy team is responsible for keeping the Advertising Codes up-to-date and maintaining these according to policy issues arising at national and European-levels. Andrew specialises in Food, Nutrition and Health Regulations and Gambling.
Louise Wendel.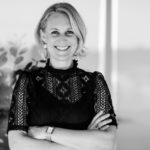 Louise is heading the Legal Department and forms part of the executive management team at Catena Media Plc which was listed on Nasdaq Stockholm in September 2017.
Previously she worked as Head of Legal within e-commerce and real estate. Catena Media has made numerous acquisitions in different jurisdictions worldwide during the past couple of years.
Iain Corby.

Iain joined GambleAware as Director of Operations and Development in September 2015 and became Deputy Chief Executive in March 2017.
His previous experience includes working in consulting as a senior manager, specialising in programme management at Deloitte, and managing a 20 strong policy research team in Westminster.  Immediately prior to his appointment, he worked as Operations Director for a social enterprise which inspires young people around the world to volunteer with local charities.
He has a degree in Politics, Philosophy and Economics from Balliol College, Oxford and an MBA from the University of California, Los Angeles Anderson School of Management.
Andy Danson.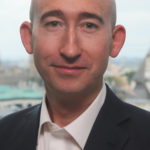 Andy Danson is Head of the International Gambling Practice at Bird & Bird LLP, a leading technology-focused law firm with 1200 lawyers across 28 offices in 19 jurisdictions.
His clients include a wide range of gambling sector businesses. This includes major listed and international online gambling operators, B2B platform and game suppliers, service providers, advertisers and start-ups.
Andy advises on legal, regulatory, compliance and licensing issues. This is in addition to a wide variety of commercial deals including white label, hedging, affiliate, software supply, payment processing and hosting arrangements. Furthermore he co-ordinates broader UK and international advice for clients from across Bird & Bird's international platform.
Hannah Gannage-Stewart.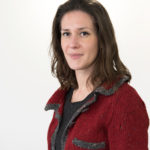 Our conference partner iGaming Business are sending the deputy editor of the Clarion Gaming titles, Hannah Gannage-Stewart, to our next event.
Hannah is deputy editor of iGaming Business, iGB Affiliate and iGaming Business North America.
Before joining Clarion, Hannah spent two years reporting on the BBC as senior reporter at Broadcast. Prior to that she was a legal journalist for five years
Joe Ewens.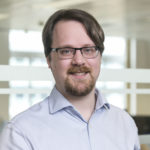 Joe is the Managing Editor at GamblingCompliance. He oversees the daily output of news and analysis on the gambling market and its constantly shifting regulatory landscape. Since 2008 Joe has been writing about various aspects of the industry. This work includes a recent focus on the developing impact of blockchain technology and its role in the gambling industry.
Paul Carpenter.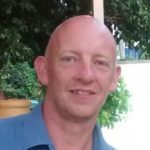 Paul is Head of Industry Services at GamCare. He joined GamCare in July 2018 from the UK Gambling Commission, where his most recent role included developing and leading on the Commission's approach to the corporate evaluation of its largest licensed operators.
Currently his role is to further develop GamCare's quality standard work with gambling operators. He has a background in regulation and compliance. This spans over 20 years for five different regulators, in front line and senior management roles. Paul's roles have included compliance assessment and consultancy, as well as developing new risk-based regulatory approaches for regulators.

Simon Murphy.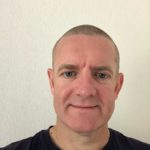 Simon is the Managing Director of
PrimeTime Play
, a service agency that brings TV and Media together with Gaming.

He has worked with some of the largest TV brands including The X Factor and Britain's Got Talent, extending these brands into gaming during his 6-year tenure as Head of Gaming at
FremantleMedia.


He also has experience acquired directly from time spent in the gaming sector. This is with Million-2-1, a mobile gaming specialist and IGT, a leading manufacturer of gaming machines and interactive software and games. Simon's network includes senior executives across TV, brands, media and gaming.
Petra Blixt.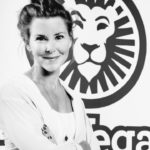 Petra is the Marketing Director at LeoVegas Gaming. She has held leading roles in online marketing and customer acquisition organisations over the past ten years.
Petra joined LeoVegas in June 2017 and has taken part in their vast efforts in complying with the UK markets regulations. The online focused marketing team of LeoVegas includes both the Affiliation business as well as Performance marketing. This includes Social Media, Programmatic and Paid search.
Responsible Marketing for Gambling Operators.
So join us in London on October 3rd as we explore the changing regulatory landscape around gambling promotions.
Highlights of the day include:
A view from the Advertising Standards Authority and Committee of Advertising Practice.
Affiliate marketing uncovered.
Real life impact of marketing practices.
Regulatory review from the UK Gambling Commission.
And much more..