4th Annual KnowNow conference. Speaker Announcements.
It's been a while since we've been able to hold a live event. Therefore we cannot wait to host the 4th Annual KnowNow conference on 7/8 September. We've got a great agenda and will be running the event with a socially distanced audience at a London venue.
Read on for details about some of our speakers. Watch this space for further announcements.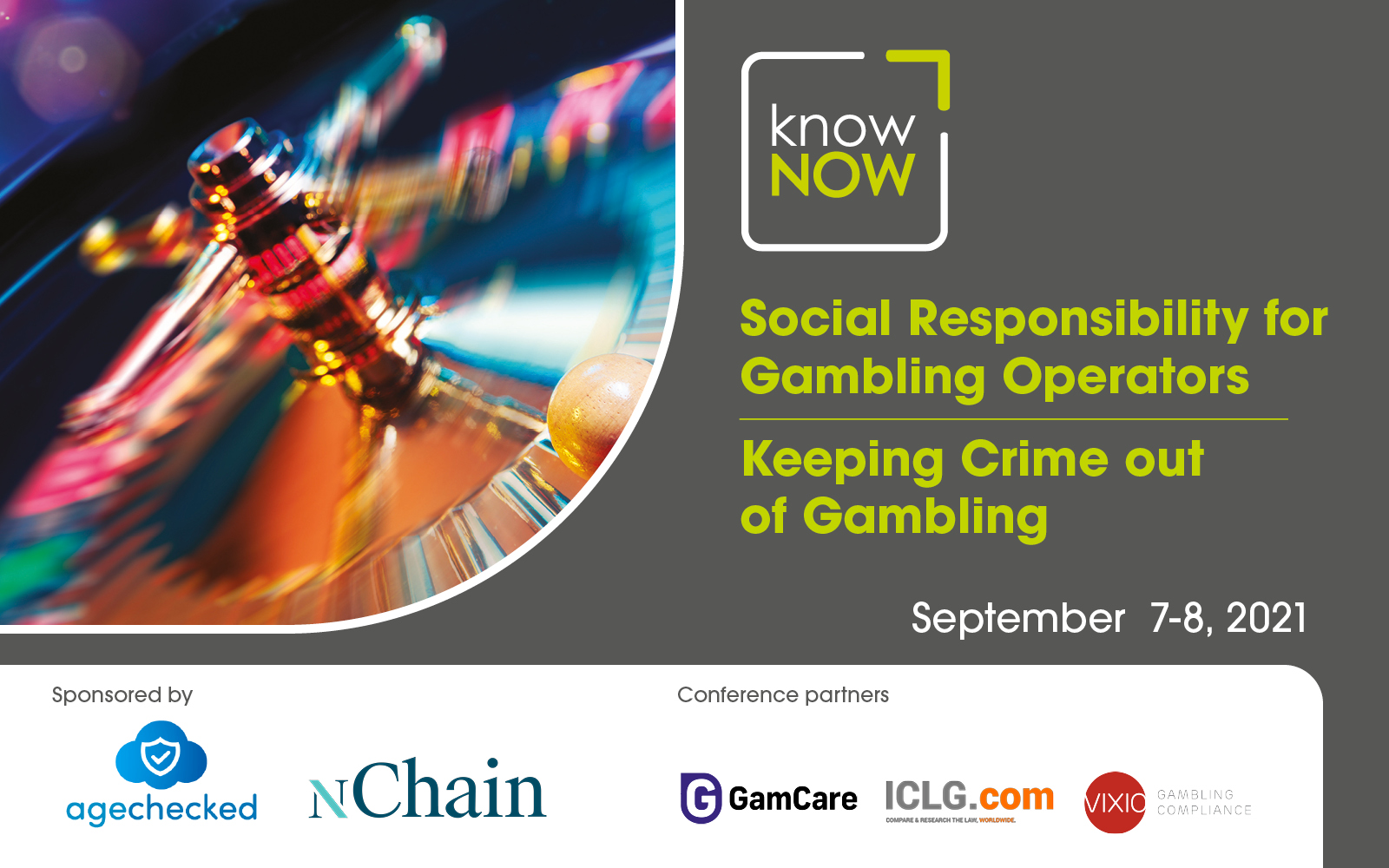 Introducing some of the speakers at the 4th Annual KnowNow Conference.
David Clifton, Director of Clifton Davies Consultancy Limited.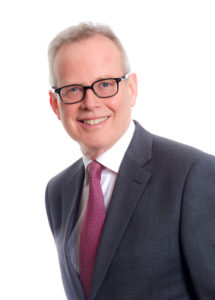 We're delighted to announce that David Clifton, Director, Clifton Davies Consultancy Limited will be chairing our event. Furthermore he'll be presenting his regulatory review on day 2.
David is a founding director of Clifton Davies Consultancy Limited. For over 35 years he has specialised in all aspects of licensing and gambling law and advises a broad range of gambling industry clients both throughout the UK and overseas. In addition he has been a contributing editor for leading textbooks on the subject of gambling law.
Whilst practising as a solicitor, he was for many years top-ranked in the Legal 500 and Chambers & Partners Guide to the Legal Profession, where he was "singled out for his advocacy skills" and described as "a genuine expert in the field, fantastically dedicated and client-oriented".
With Suzanne Davies, David set up Clifton Davies Consultancy Limited in 2013 to provide practical compliance, regulatory, licensing and gambling law advice to both online and land-based sectors of the gambling industry.
He is a very highly-regarded commentator on the gambling industry, both nationally within the UK and internationally. This has made him a much sought after speaker at conferences worldwide.
Jason Shiers, Certified Psychotherapist & Transformative Coach.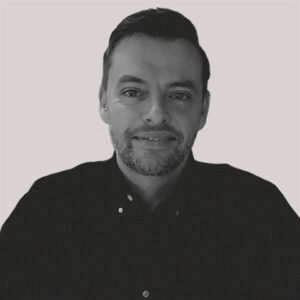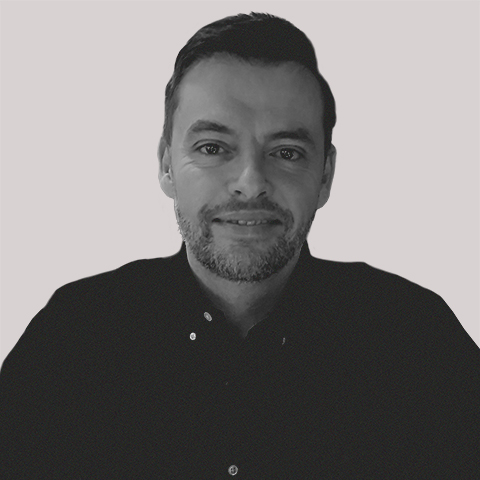 Jason is a Transformative Coach & Certified Psychotherapist at www.wideworldcoaching.com and www.infiniterecovery.co.uk.
He has worked with addictions and mental health for over 20 years in evolving ways. He has also been in recovery for 26 years from addiction.
See Jason on the Day 1 Panel Discussion:

EGBA members reported that customer take up of safer gambling tools is up to 63%. This is great news but how do we get the best out of the tools? Which ones work in which circumstances and who should they be aimed at – problem gamblers or all gamblers? 
Ben Davies, Head of Safer Gambling Partnerships, BetKnowMore.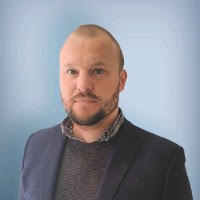 Joining Jason on the panel discussion is Ben Davies from BetKnowMore. Ben has over 15 years' experience within the retail betting industry, starting as a customer facing cashier for Highstreet bookmakers William Hill. During a successful career, he moved up the ranks and managed large and diverse teams as a Personal Management License holder. Whilst on a senior leader's development course, he was introduced to Betknowmore and YGAM, including an earlier concept of their training material. Early this year, Ben joined Betknowmore UK as the Head of Safer Gambling Partnerships
The training and lived experience stories, had a big impact on Ben. He already had a keen interest in compliance and customer safety; however, the training had such a big impact, that Ben decided to change his career plan and join Betknowmore.
Now Ben is responsible for developing content and providing safer gambling learning content to customer facing operators, as well as compliance teams and line management. The global scale of the role and the opportunity to really help people, are what excites Ben most.
Andrew Tottenham, Managing Director, Gamblewise Ltd.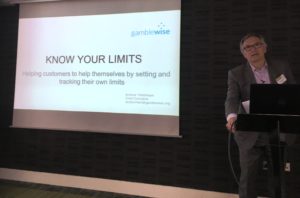 Also joining the panel is Andrew Tottenham, Managing Director of Gamblewise Ltd. Gamblewise provides safer gambling tools for customers of land-based gambling venues. The product is App based and is free to the end user. It allows customers to track the time and money they have spent gambling and to be able to set limits for each visit.
Andrew is also Managing Director of Tottenham & Co, a business consulting firm specialising in strategic planning, market assessments, feasibility studies and project development for gambling companies. He founded Tottenham & Co in 1986 which he grew into one of the most prestigious management consulting firms specialising in the international gaming industry. Clients included blue chip gaming operators and suppliers such as; Caesars Entertainment, Las Vegas Sands, MGM Resorts International, Groupe Lucien Barriere, LEK, Rank plc, Sun International, IGT, KPMG, Deloitte & Co; Touche and Alchemy Partners.
The firm has a global reach with clients in all continents. Tottenham & Co has also acted as advisers to the Government of Hungary and Switzerland.
Adrian Sladdin, Director, Seventhwave Corporate Training.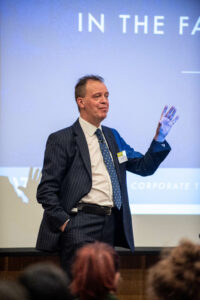 Don't miss Adrian on Day 1 presenting – MyCognition brain training as an RG approach.
Adrian is one of the founding partners at Seventh Wave Corporate Training, writing and delivering innovative corporate training as well delivering on large-scale international consultancy work for the financial sector. His corporate clients include Ladbrokes Coral, Lottoland, BetVictor, Playtech Deutsche Bank, J P Morgan and Santander.
His work includes safeguarding qualifications, high-level presentation and communication skills. This is in addition to a range of leadership and management programmes.
Martina Ratto, Cognitive Scientist, Being Well Group.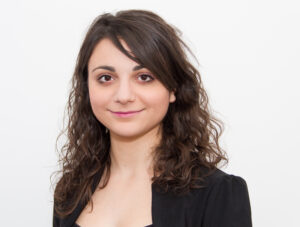 Joining Adrian presenting MyCognition brain training as an RG approach is Martina Ratto. Martina is a cognitive scientist, whose work revolves around supporting people and organisations to reach their full potential. She has a BSc degree in Philosophy and MSc degree in Philosophical Methods, focusing her research on cognitive psychology. During her career she has collaborated with CogniLab at University of Genoa (IT) and she has experience in high and higher education and in corporate training. Part of the MyCognition team since 2016, she coordinated clinical studies with major international institutions such as the Amsterdam UMC (NL), Maastricht UMC+ (NL) and Antwerp UZA (BE), as well as with the NHS in the UK, schools and corporates. She is co-author of several scientific publications.
Brean Wilkinson, Operations Manager, Rightlander.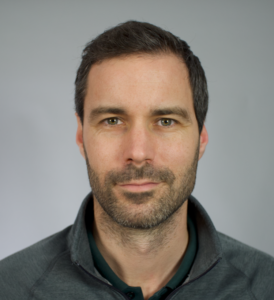 Brean joins us on Day 2 presenting: The black market debate. What we really need to know. He is an experienced igaming professional, who has been in the industry for over 10 years. Currently he is a Product Advisor at Rightlander, which provides affiliate monitoring technology for igaming operators.
Sam Lomax, Channel Partnerships and Gaming Sector Lead, Cifas.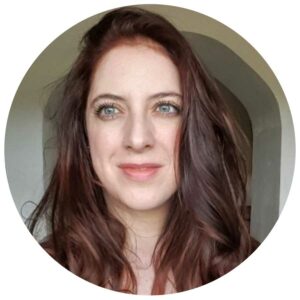 Sam joins us on Day 2 covering: Spotting and acting on suspicious activity.
For the past 2 years Sam has led Cifas' engagement with the Gaming and Gambling sector using her expertise to promote the value of Cifas, our data, and our fraud prevention community.
In her role Sam's focus is on raising the profile of the Cifas brand, promoting the importance of cross sector data sharing and opening up relationships with key players in the sector. Sam helps bring organisations into Cifas membership and sets up collaboration opportunities with partners to showcase the value of collaboration through Cifas to prevent fraud.
Sam's commitment to her role meant she was able to bring in the first ever Gaming and Gambling sector members to the Cifas fraud prevention community.
About Cifas.
Cifas is the UK's fraud prevention community. They lead the fight against fraud by sharing data, intelligence and learning. Their community is drawn from all sectors, working together to stop fraud.
When you join Cifas, you will contribute to and benefit from the UK's largest databases of fraud risk data and intelligence. You will have access to thousands of like-minded professionals and experts who freely share their knowledge and expertise to fight fraud and protect organisations and the public.
Cifas are committed to the principle of collaboration, which connects and drives our community, and enables the sharing of data, intelligence and learning. In 2020, Cifas members collectively saved over 1.3 billion in fraudulent conduct prevented.
Michael Auer, Director, Neccton Ltd.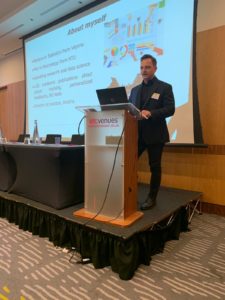 Michael Auer is a data scientist and a Psychologist. He joins us on Day 1 to present – Player tracking and reducing gambling related harm.
He holds a PhD in Psychology from Nottingham Trent University and a Master's degree in statistics from the University of Vienna. Michael is a regular speaker at gambling conferences and collaborates with recognised scientists in the field. In turn he has published numerous peer-reviewed papers on player tracking and Responsible Gaming.
Dr Auer played a pivotal role in developing a player-centric and science-based responsible gaming solution called mentor. He has evaluated a number of responsible gaming features such as voluntary limit setting and dynamic pop-up messages.
Neil Tyson, Director, Rightway Compliance.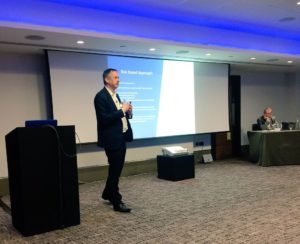 KnowNow regular Neil Tyson joins us on Day 2. Don't miss his insight into how criminals are actually operating and what are the key considerations for operators?
Neil is an accredited counter fraud specialist and member of the Institute of Strategic Risk Management. He has over 20 years' experience in helping senior managers take an ethical and proactive risk-based approach to managing their organisation's legal and regulatory compliance.
With a background which includes investigating criminals' finances he specialises in advising leadership teams on the nature of the threats they face. He advises what they should do about those threats and how they should respond if things go wrong. As well as effectively designing appropriate risk management frameworks his audit background also enables him to provide independent assurance to the management board that procedures are operating effectively.
Neil's international career has covered public, not-for-profit and private sectors. He has worked across a number of different regulated environments. These include the Gambling Commission, the Charity Commission, Solicitors Regulatory Authority, the Energy sector and the Financial Conduct Authority.
Neil now operates as an independent advisor having established his own consultancy Rightway Compliance. Furthermore he is also a board member of Betknowmore who promote responsible gambling and provide gambling support services to address problematic issues caused by gambling.
Steven Girling, Co-Founder, ReframeCoaching and Expert by Experience.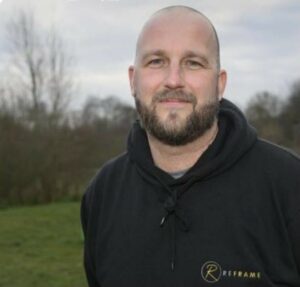 Steve joins us on day 2. He'll be presenting: Experience of Problem gambling and the Judicial System. What can be done to provide support and reduce the risk of repeat offending?
Steve has his own Coaching & Consultancy business where he uses his unique blend of knowledge and lived experience to help and support others. He is also the Co-Founder of Reframe Coaching. This is a not for profit organisation which provides after care coaching to individuals 'in recovery' from a Gambling Disorder. Furthermore it helps individuals who have been adversely affected by their loved ones Gambling.
His own lived experience saw him go from being an Executive Director, Husband and Dad of 2 who had never been in trouble before to suffering from poor mental health and a Gambling Disorder (staking £19.9m and stealing £1.1m). This resulted in a 4 year prison sentence. During his time in Prison he saw first-hand what rehabilitation is actually happening and the lack of awareness around Gambling within the Criminal Justice System.
Harrison Sayers, Reporter, VIXIO Gambling Compliance.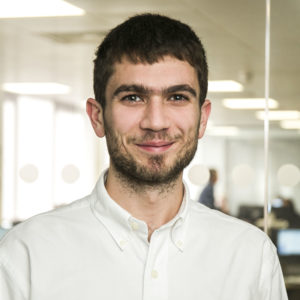 Harrison Sayers is a reporter at Vixio GamblingCompliance. He covers regulatory developments inside the global gambling industry, with a particular focus on the European and African jurisdictions. Previously Harrison worked for Gambling Insider and earned a history degree from the UCL School of Slavonic and East European Studies.
Harrison is moderating the panel discussion on day 1:

Throughout the period of lockdown there was a lot of concern about the potential for an increase in problem gambling. However, the Gambling Commission's annual gambling behaviours study reported a drop in problem gambling rates from 0.6% in 2019 to 0.3% in 2020. Why do we think this was? And what should our takeaways be to keep those stats going in the right direction?
Rob Mabbett, Head of Growth, Gordon Moody Association.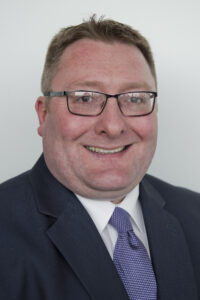 Joining the panel is Rob Mabbett, Head of Growth at The Gordon Moody Association. Rob joined The Gordon Moody Association in August 2018 as the manager of their Gambling Therapy service. This is available as a Website and Phone App. Gambling Therapy's unique service provides multilingual, international support to anyone affected by problem gambling.
Rob has over eight years' experience in the betting industry. He previously managed a number of betting shops in the north of England. This included working on the front line and interacting with customers on a daily basis. Rob was awarded the title of Racing Post/SIS betting shop manager of the year in 2016. As a campaigner for better mental health and a fundraiser for mental health charity "mind" Rob is relishing the opportunity to combine his knowledge of the betting industry with his passion for mental health in his role at The Gordon Moody Association.
Adrian Sladdin, Director, Seventh Wave Corporate Training joins us again on Day 2 to moderate the panel discussion:
We can't not talk about the Gambling Act review – What might the impact be on the industry? 
Joining Adrian on the panel is:
Wes Himes, Executive Director, Standards and Innovation, Betting and Gaming Council (BGC).
Lee Richardson, Chief Executive, Gaming Economics
Wes Himes, Executive Director, Standards and Innovation, Betting and Gaming Council (BGC).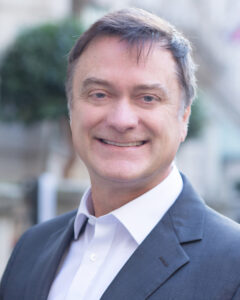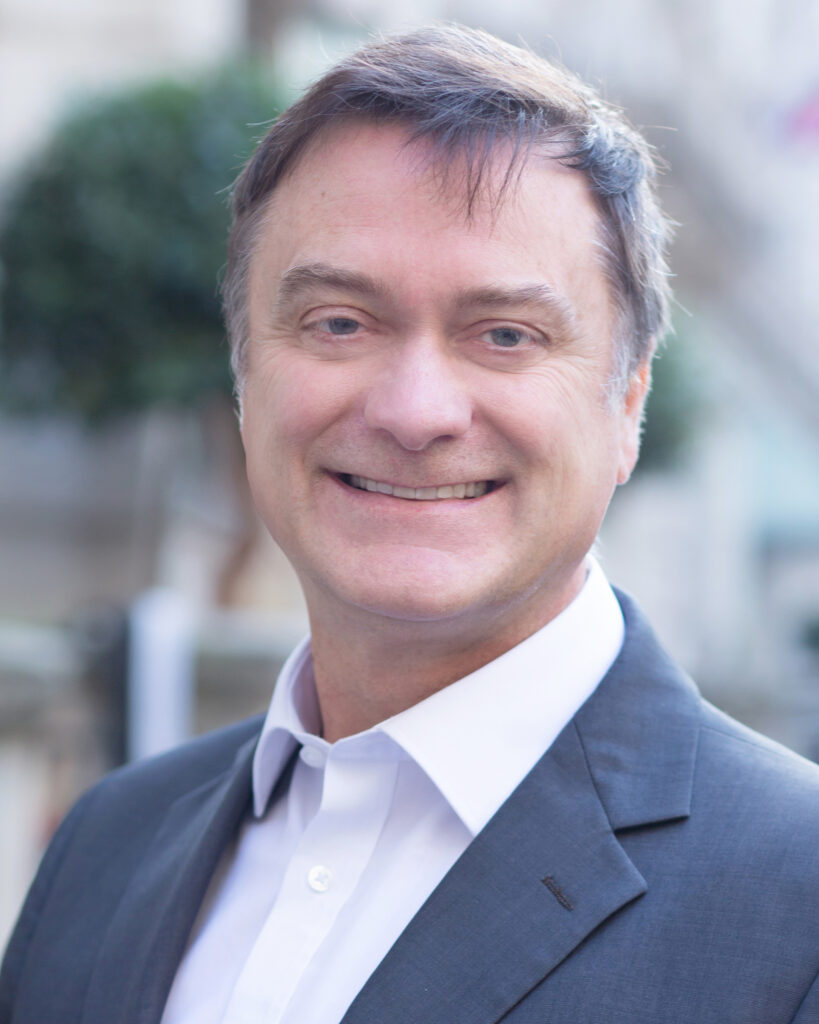 Wes was formerly the CEO of the Remote Gambling Association (RGA). Prior to that he was a Managing Partner with Instinctif Partners. Before that the founder and CEO of the Policy Action, a Brussels based public affairs consultancy.
Wes started the interactive Gaming, Gambling and Betting Association (iGGBA) in 2000. This later became part of the Remote Gambling Association. Wes has worked in the industry, across Europe, for over 20 years.
Lee Richardson, Chief Executive, Gaming Economics.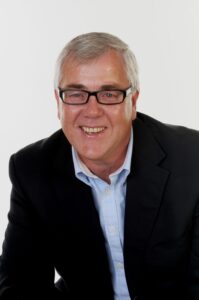 A General Motors-trained engineer, Lee held senior marketing and commercial roles with the Hertz Corporation in both UK and Europe.
Former marketing director, British Horseracing Board, Lee has since operated within the e-gaming industry for over 20 years. He has held C-level roles with Tote Direct, Coral-Eurobet plc, Chartwell Games International, Boylesports and ONEworks.
With a MBA from University of Strathclyde (Glasgow), Lee is a past Fellow of the UK Chartered Institute of Marketing. Furthermore he holds Personal Management Licenses from both the UK Gambling Commission (UKGC) and Alderney Gambling Control Commission (AGCC).
Currently Lee is the founder/CEO of Gaming Economics, an international e-gaming advisory business, with clients in Europe, Asia and the Americas. Co-founder of US-facing Spectrum Gaming Sports Group, acting as senior sports betting associate, he is also co-founder/co-host of the Big Betting Balagan, an independent industry podcast.
Book your tickets for the 4th Annual KnowNow Conference.
Join us in London on 7/8 September. Contact the KnowNow team for further information.
We want you to know that we have your safety front of mind when planning our conferences. Therefore we will continue to use etc.venues who have an 18 point plan in place to ensure that you're in safe hands when attending our events at their venues. Find out more.
Introducing our Sponsors.
AgeChecked.
AgeChecked are an online age and identity verification solutions provider.
Don't miss their CEO, Alastair Graham present – Responsible gambling and regulatory changes across different jurisdictions – on Day 1.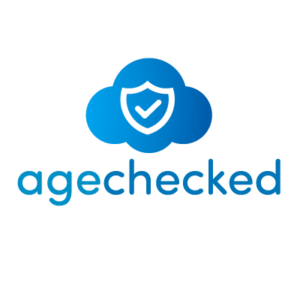 nChain.
nChain is the global leader in research and development of blockchain technologies.
Introducing our conference partners.

GamCare is the leading UK provider of free information, advice and support for anyone harmed by gambling.

Established in 2002, Global Legal Group (GLG) is an independent, London-based media company specialising in the legal market. Through print and digital channels we provide legal, regulatory and policy information to senior executives, general counsel, law firms and government agencies.

For more than 15 years, VIXIO GamblingCompliance has been relied upon to provide the most trusted, reliable and independent intelligence to the global gambling industry.