Responsible Marketing for Gambling Operators.
New conference from KnowNow!
Yes! We are excited to announce our next event in London on October 3rd.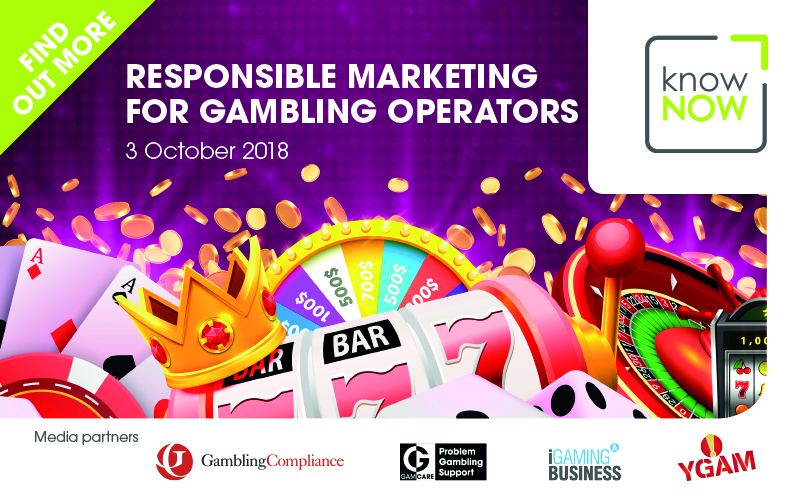 Responsible Marketing for Gambling Operators.
This essential event will give you the tools that you need to fully understand the regulations around promotions and avoid costly regulatory action.
With increasing pressure on operators to attract and retain new players, whilst upholding the key objectives set out in the 2005 Gambling Act, this event will enable you to attract new players in a compliant and responsible way.
Negative media coverage of the industry continues to drive public opinion and customers are more likely than ever to vote with their feet if they feel operators are treating them unfairly or misleading them with promotions or marketing practices.
This full day will bring stakeholders together from across the industry, lift the lid on the issues and provide insight into new and innovative ways to attract a changing audience.
Click here for the agenda and to book your tickets.

Contact us.