KnowNow… It started with an idea.
What a year we've had at KnowNow HQ. With us counting the days until our next events we hand over this months blogspot to Matthew, our Sales and Marketing Director. Well it is Christmas after all…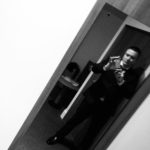 It started with an idea. Not mine I hasten to add…
It seems like only yesterday that I met with Paula in London back in July 2017. She had a company and an event that she wanted to produce and needed my marketing and sales expertise to help take to market. Keeping Crime out of Gambling and Social Responsibility for Gambling Operators. You've probably heard about them before. Chances are you've had an email, social media post, phone call from me about them a few times.
Gambling Industry Conferences.
'Conferences aimed at the gambling industry' I was told. 'Launching in January 2018'. Just under 6 months – it was going to be a challenge for sure.
I had left London in 2014 to set up in the sunny Isle of Wight. A few jobs and numerous interviews later and circumstances drove me into the wonderful world of self-employment in January 2017. My instagram intro says it all:
'It's me and the Office Dog bringing a fresh approach to your commercial success. Sales and marketing man with a creative twist and a hint ov madness.'
Don't all follow me at once now will you…
Trouble was the commercial success of others wasn't seeping through to Marketing HQ. Stocks of Red Stripe Lager and decent dog food were diminishing… so it was a relief when the opportunity with KnowNow was presented.
Christmas Confession.
Now it's time for a confession. I have done pretty good at times but I have also struggled for many years in B2B Marketing roles. There comes a time when having to 'blag' enthusiasm and a genuine interest in sectors such as finance, pharmaceuticals, housing and recruitment eventually takes its toll on your soul. Finally I had an opportunity to work in an industry that I have an interest in!!
However despite my interest my only experience of the gambling industry can be summed up as countless visits to numerous turf accountants and dog tracks such as Catford and the White City. Yes The White City! Guess what I was there the last time it hosted the Greyhound Derby in 1984 before it was pulled down. A special brownie point if you can name the winner.
KnowNow Conferences.
Back to KnowNow and you may be asking how in such a short space of time did we create a brand, build an industry network that is still expanding, run 4 successful events and also get nominated for an award? I'll give you a clue we've got great staff. And without wanting to talk about hours of research, emailing, calling and researching again, instead I'd rather briefly run though a summary of KnowNows year…
A year of KnowNow Conferences.
We kicked of 2018 with Keeping Crime out of Gambling followed the next day by Social Responsibilty for Gambling Operators at a plush London location.
Neil McArthur from the Gambling Commission headlined a great day. Other speakers included the ICA, Rank Group, GamblingCompliance, Wiggin and WH Partners to name a few.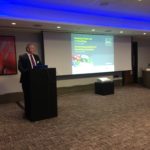 With all the controversy around FOBT's it was fitting that Matt-Zarb Cousins, an active campaigner for maximum stake reduction, provided our keynote on day 2. Other speakers contributing to a fascinating day included Epic Risk Management, Gamcare, YGAM, Sky Betting and Gaming and Gordon Moody Association. You can see pictures and the full days agenda here.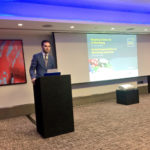 Equality, Diversity and Inclusion.
Neil McArthur from the Gambling Commission opened up our next event in May; Equality, Diversity and Inclusion in the Gambling Industry. An all star line up of speakers followed including All-in Diversity Project, YGAM, Ladbrokes Coral Group, Rank Group, iGaming Business, Zeal, Jackpotjoy and Microgaming.
Responsible Marketing.
In October we turned our focus on marketing with Responsible Marketing for Gambling Operators. Both the Gambling Commission and CAP offered an insight into regulations at this event. A great turnout saw speakers from leading industry players discuss topics such as affiliate marketing, social responsibility at the heart of campaigns, protecting the young and vulnerable and promotional practices.
So here we are again counting down to the second running of our award nominated events Keeping Crime out of Gambling and Social Responsibility for Gambling Operators. Maybe this time we'll win the award. One thing is for sure it will be an essential couple of days for the gambling industry.
We've got a fantastic agenda for the two days.
View Keeping Crime out of Gambling.
View Social Responsibility for Gambling Operators.
So why not join us in London in January. Tickets are available here.
I'd like to thank all our fantastic speakers, conference partners and delegates for helping to make all this possible. We've got some big plans for KnowNow so make sure you sign up to our mailing list so you don't miss out on any news.
Seasons greetings and see you in the New Year.