Focus on speakers at our 3rd Annual Conference – Part One
Clear your diaries for January 2020 as it's the 3rd KnowNow Annual Conference. Two essential days for the gambling industry with Social Responsibility for Gambling Operators followed by Keeping Crime out of Gambling.
We've got a packed agenda on both days so here's a look at some of our speakers.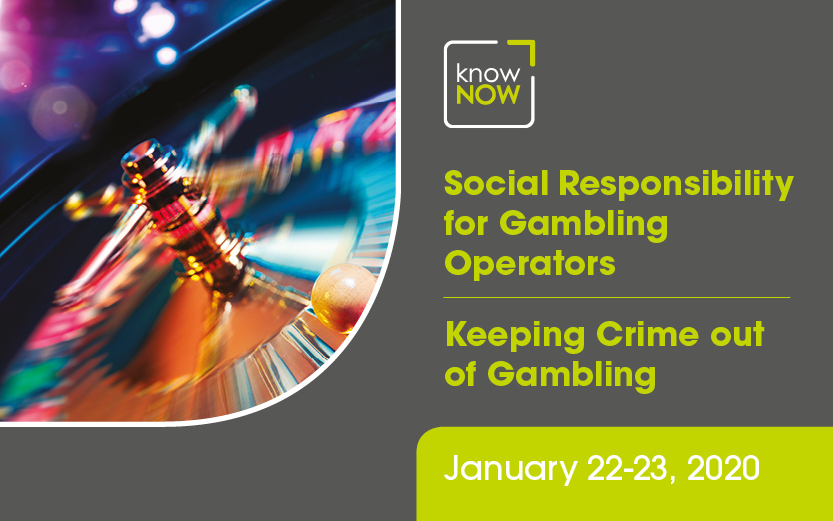 3rd KnowNow Annual Conference.
David Clifton, Partner, Clifton Davies Consultancy.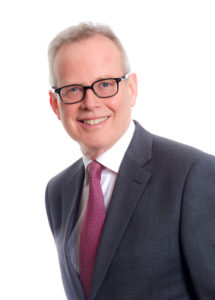 David Clifton will be moderating a panel discussion on Day 2: AML update – what are our responsibilities when it comes to the detection and prevention of criminal activities? Does and should the buck stop with the operator?
View the full agenda for Keeping Crime out of Gambling.
Previously, David chaired our Player Protection Forum in May 2019. Furthermore he has moderated 2 panel discussions at the KnowNow Annual Conference in 2018 and 2019:
High rollers and Problem Gambling.
Social Responsibility for Gambling Operators in January 2018.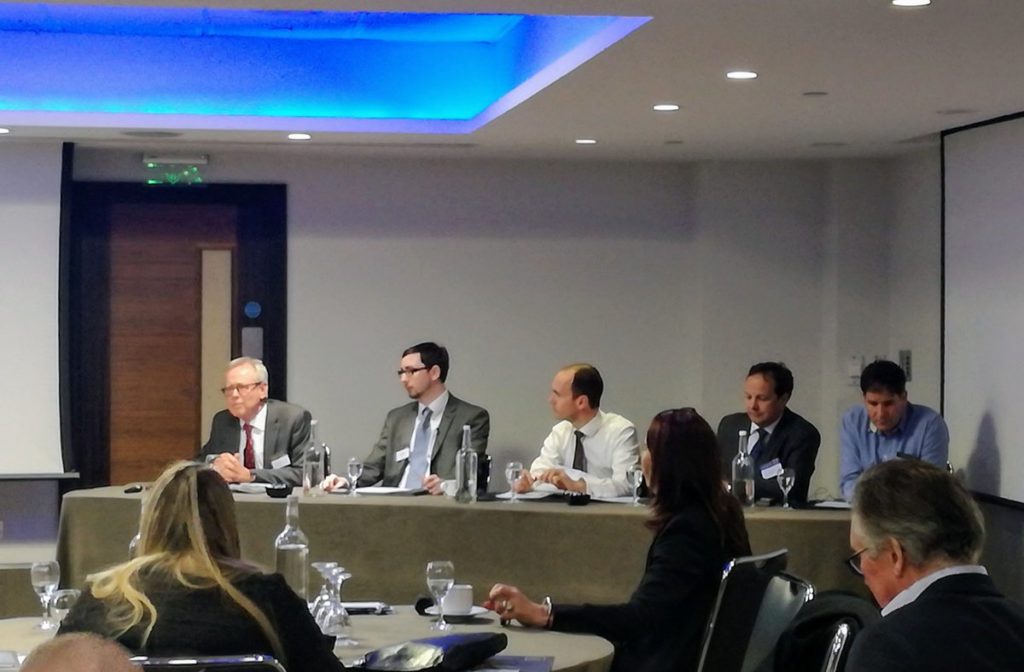 AML Update.
Keeping Crime out of Gambling 2019.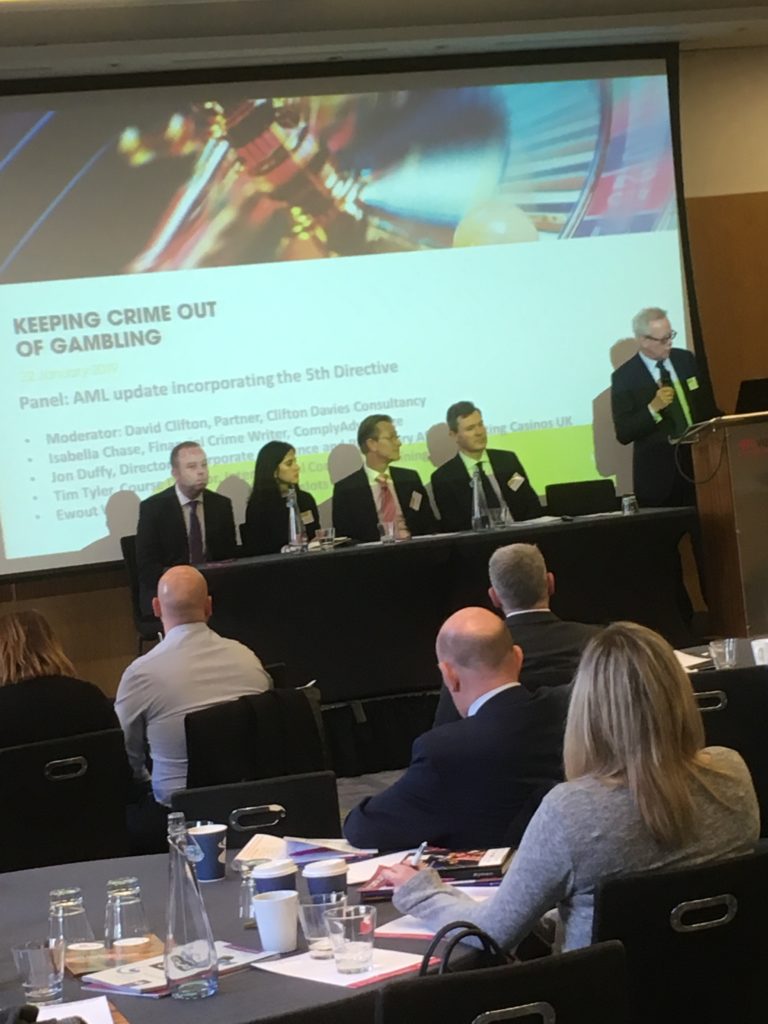 David is a founding director of Clifton Davies Consultancy Limited. For 35 years he has specialized in all aspects of licensing and gambling law and advises a broad range of gambling industry clients both throughout the UK and overseas. In addition he has been a contributing editor for leading textbooks on the subject of gambling law.
Whilst practising as a solicitor, he was for many years top-ranked in the Legal 500 and Chambers & Partners Guide to the Legal Profession, where he was "singled out for his advocacy skills" and described as "a genuine expert in the field, fantastically dedicated and client-oriented".
With Suzanne Davies, David set up Clifton Davies Consultancy Limited in 2013 to provide practical compliance, regulatory, licensing and gambling law advice to both online and land-based sectors of the gambling industry.
He is a very highly-regarded commentator on the gambling industry, both nationally within the UK and internationally. This has made him a much sought after speaker at conferences worldwide.
Martin Lycka, solicitor, Director of Regulatory Affairs at GVC Holdings.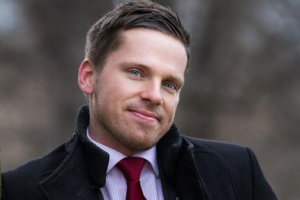 Martin Lycka joins our panel discussion on Day 2: Is there a real risk of over regulation pushing players towards blackmarket unregulated operators?
View the full agenda for Keeping Crime out of Gambling.
Martin has been in-house legal and regulatory counsel to global online gambling operators for over 10 years. Martin also serves as a board member of the EGBA and JDigital. In addition he is a trustee of the GVC Global Foundation and GVC Foundation US.  Prior to working with GVC, Martin worked with inter alia Paddy Power Betfair, Salans Europe LLP and the Ministry of Foreign Affairs of the Czech Republic. He has graduated from the Prague Law Faculty and has obtained a LLM degree at the College of Europe in Bruges as well as a LLB degree at the University of Law London. Martin is the 2019 Global Regulatory Awards Head of Regulatory Affairs of the Year Award winner.
Pete Wallis, Operations Manager, Epic Risk Management.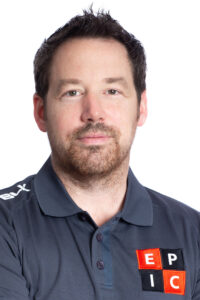 On Day 1 Pete will be presenting: Interventions in the real world – How to structure them, escalate them and make sure they are as effective as possible.
View the full agenda for Social Responsibility for Gambling Operators.
At our 2nd Annual Responsible Marketing for Gambling Operators conference Pete joined our panel discussion; Social media marketing, influencers and responsible marketing.
Pete joined EPIC Risk Management in April 2019 as the Operations Manager. His role is to assist in the management of all operations of the business and to provide additional learning and development expertise to the organisation, with a particular focus on safer gambling, operational and risk training.
EPIC Risk Management is the world's leading independent gambling harm minimisation consultancy. EPIC raises awareness of gambling-related harm. This is in order to identify and mitigate the human, financial, brand and reputational risks that problem gambling can create.
Lee Willows, Chief Executive, YGAM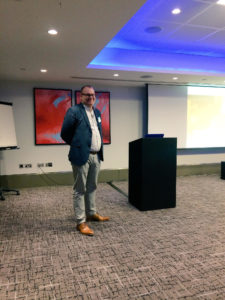 Lee Willows joins a panel discussion on day 1: What we are actually giving back? Why is the gambling industry always painted as the big bad wolf. What can we do to address this perception?
View the full agenda for Social Responsibility for Gambling Operators.
Lee spoke at our first annual event in 2018. He is the CEO at YGAM & Director at YGAM Innovation Limited. He has spent 25 years in the education and third sectors, progressing from a front line post-16 teacher and youth worker, to holding senior leadership positions with Kingswood Learning & Leisure Group, Princess Trust, Newcastle College Group and Trailblazers. Lee's personal struggles with gambling was the catalyst to establish YGAM.
YGAM have developed an impressive track record of the creation, piloting, delivery and evaluation of a high quality, accredited and quality-assured education programme to minimise gambling-related harm among young people.
Book your tickets today for the 3rd KnowNow Annual Conference.
Contact the KnowNow team for more information.