Gambling Commission to open 4th Annual KnowNow Conference
We're delighted to announce that the UK Gambling Commission will be opening our 4th Annual Conference in September. Welcome to Tim Miller, Executive Director at the Gambling Commission who joins our great line-up of speakers. Tim will be opening day 1, Social Responsibility for Gambling Operators, with a keynote speech.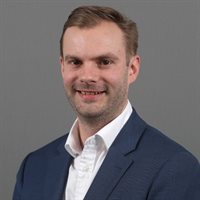 Introducing Tim Miller, UK Gambling Commission.
Tim Miller is Executive Director at the UK Gambling Commission. In his role he is responsible for Research and Statistics, Policy Development and the National Strategy for Reducing Gambling Harms.
Tim joined in August 2016 following over 15 years of experience across the regulatory and public sector.
Tim was previously Head of Policy and Communications at the Local Government Ombudsman. Prior to that he was Head of Public Affairs at the Parliamentary and Health Service Ombudsman. These roles followed ten years with the Law Society of England and Wales in a variety of regulatory posts.
Tim is also the Vice Chair of Coventry Citizens Advice, one of the largest CABs in the country. He is also founding Chair of the Central Schools Trust, a multi-academy trust that runs several primary schools across Solihull.
Social Responsibility for Gambling Operators will be followed the next day by Keeping Crime out of Gambling. View the full agenda for the 2 days here and book your tickets.