Player Protection Forum – Speaker News
It's not long now until our Player Protection Forum and Workshop. Once again we've got a great line-up of speakers spanning charities, operators and the media.  Here's a brief introduction to a few of them…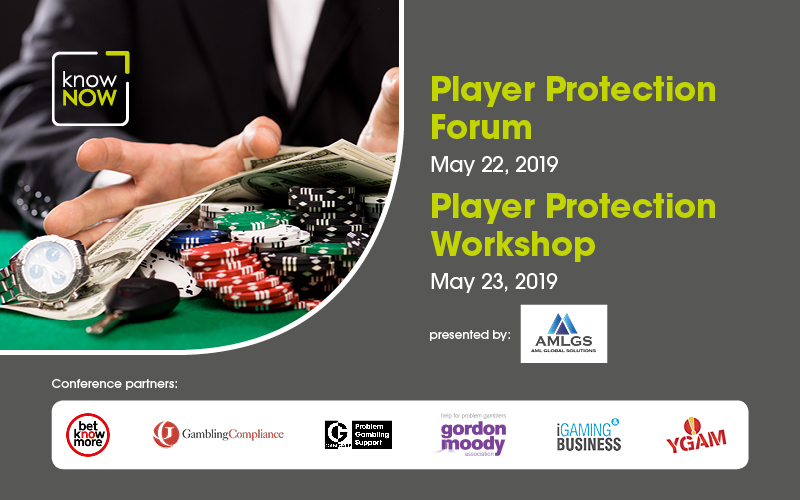 Introducing a selection of our speakers:
Joe Ewans. Managing Editor – Gambling Compliance.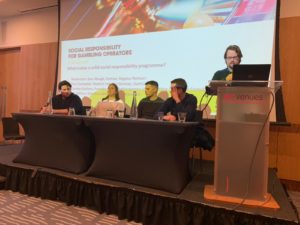 Welcome again to Joe Ewens the Managing Editor at GamblingCompliance. He oversees the daily output of news and analysis on the gambling market and its constantly shifting regulatory landscape. Since 2008 Joe has been writing about various aspects of the industry. He'll be no stranger to delegates at KnowNow conferences, having moderated some lively debates to date.
This time he will be moderating the panel discussion;Protecting the young and vulnerable – Prevention or cure? 
Hannah Gannagé-Stewart. Deputy Editor-Solicitors Journal.

Hannah is an experienced journalist and editor and has worked for a range of high-profile business publications, These include: Solicitors Journal, The Lawyer, Broadcast and iGaming Business.
Her career in business journalism has traversed an array of sectors and specialisms, all of which operate in highly-regulated and complex markets.
She is a vocal advocate for equality of opportunity in business, and beyond, and believes there is a human angle to every story, no matter how commercial the topic.
Hannah is currently deputy editor of Solicitors Journal and continues to cover igaming on a freelance basis. Another regular at KnowNow events, this time Hannah will be moderating the panel discussion; How important is it to create an organisation wide player protection culture?
Ian Ince. Global Head of Regulation and Compliance at Playtech.
Ian joined Playtech as Global Head of Regulation and Compliance in 2013. Previously he worked for Sportingbet. Firstly in business change and finally as Head of Regulatory Affairs passing through business development and the listing of Sportingbet on the London Stock exchange. During this time he has first hand experience of Regulation and Compliance across Europe, both as an operator and as a supplier, and now has a deep understanding of regulation and the on-line gaming environment. Currently Ian is managing Playtech compliance activities, both B2B/B2C retail and Online, in over 70 countries, holds c34 licenses in 15 jurisdictions as well as providing compliant services in numerous other regulated markets.
Ian came to gaming through professional services with Deloitte, consulting in their Programme Leadership division, delivering business change to the BBC, and the NHS. He was also seconded to HM Treasury where he spent a year in the defence spending team analysing and advising to cabinet level on maritime procurement.
The remainder of Ian's career to date was spent in the British Army throughout the world. Unusually for a regulatory position Ian is not a lawyer! He has a degree in Engineering and an MBA.

Adrian Sladdin – Independent Education Consultant.
Adrian is Chair of Trustees for a major educational charity in the United Kingdom. He has also worked for almost five years as an independent education consultant, delivering training and curriculum for teachers and young people on issues surrounding gambling. This is, in addition to delivering corporate training and qualifications for those working in the gambling industry.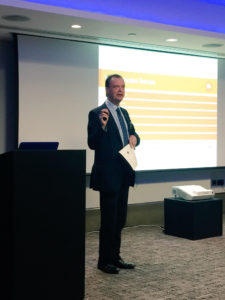 Mike Kenward, Development Director at GamCare.
Mike has worked in the gambling field for over 10 years. He started out as a croupier in a busy central London casino. Mike moved on to GamCare, spending several years in frontline roles before joining the business development team. He now uses his knowledge of problem gambling to inform the development of GamCare's industry-facing services, building products that drive a more socially responsible culture and aiming to protect those at risk of gambling-related harm.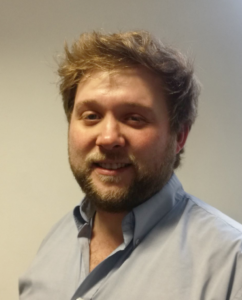 Anna Hemmings, CEO at GamCare.
Anna Joined GamCare in 2018. She has extensive experience in addictions recovery, as well as senior management and Board experience across the private and third sector. Anna has led large and complex service portfolios. Previously she worked with a range of commissioners, grant givers and external partner organisations to deliver influential and insightful third sector services.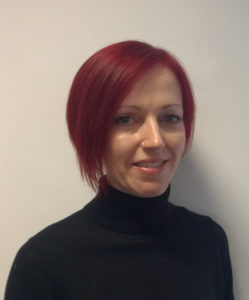 View the full agenda and see our other speakers at the Player Protection Forum here.