Exciting speakers announced for Responsible Marketing for Gambling Operators
Clear your diaries for October 2020 as it's the 3rd Annual KnowNow Responsible Marketing conference for Gambling Operators. This will be our first ever digital event. Considering recent government announcements we feel this is the best way to continue to deliver our content to you.
This conference has been very successful for the past 2 years and we've had excellent feedback from delegates. We've got a packed agenda on both days so here's a look at some of our speakers.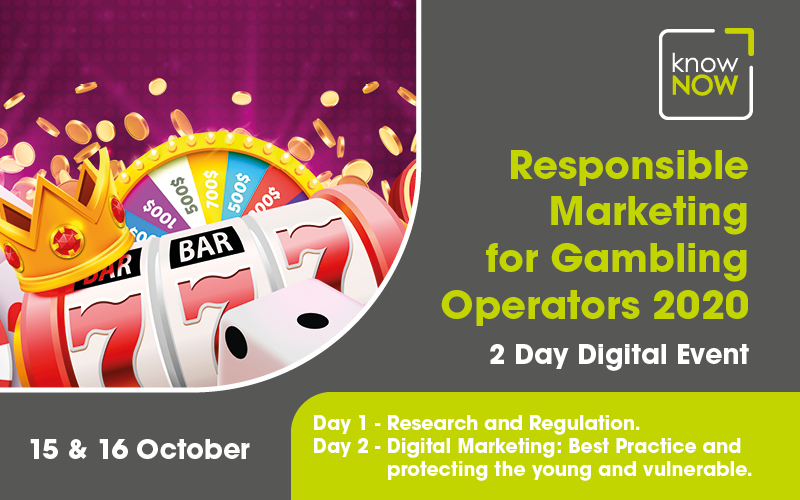 Bahar Alaeddini, Partner, Harris Hagan.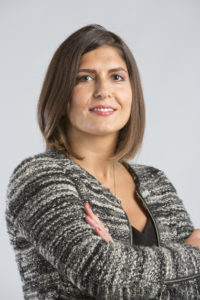 Bahar is a Partner at Harris Hagan and specialises in all aspects of online and land-based gambling law. She advises major B2C and B2B operators, start-up operators, investors and financial institutions. Bahar advises clients on licence applications, investor due diligence, compliance issues, Gambling Commission requirements and investigations, regulatory settlements and Panel reviews.
Bahar will be moderating the panel debate; What does the future look like for affiliate marketing? How will an affiliate licensing system work and what do we do about the link between affiliates and the black market?
She'll be joined on the panel by:
Clive Hawkswood, Chairman, RAIG.
Tom Galanis, Founder and Principal, TAG Media.
Brean Wilkinson, Product Advisor, Rightlander.
Clive Hawkswood, Chairman, RAIG.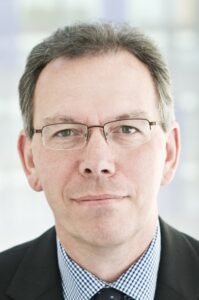 Clive Hawkswood is the Chairman of Responsible Affiliates in Gambling and Non-Executive Director of beBettor.
Formerly he was Chief Executive of the Remote Gambling Association (RGA)  from August 2004 to January 2019. For the six years preceding that he held policy roles related to gambling issues at the Department for Culture, Media & Sport (DCMS) and at the Home Office.
Clive has also been on the boards of GambleAware; GAMSTOP (The National Online Self Exclusion system); The Industry Group for Responsible Gambling; and the Gambling Anti-Money Laundering Group. He was also the author of the Industry Code for Socially Responsible Advertising and various industry good practice guidance publications ranging from complaints handling to GDPR implementation.
Tom Galanis, Director – TAG Media & First Look Games.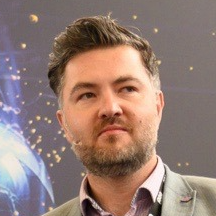 Since 2005, Tom Galanis has led the strategic and operational development and management of over 30 affiliate programmes for companies as illustrious as bet365, Betsson Group, GVC Ladbrokes Coral, BetVictor, Genting and the Rank Group. His consultancy business TAG Media also operates an affiliate publishing division in the USA, with flagship sites US-Odds.com and TopNJOnlineCasino.com. Tom is also Managing Director of First Look Games, a marketing tech platform that connects game developers with affiliates to boost advertising efficacy & compliance. Tom is a leading voice driving iGaming affiliate social responsibility.
Brean Wilkinson, Product Advisor, Rightlander.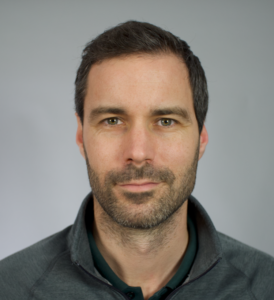 Brean is an experienced igaming professional, who has been in the industry for over 10 years. He is a Product Advisor at Rightlander, which provides affiliate monitoring technology for igaming operators.
Vasiliki Panousi, Manager of EU Affairs, European Gaming and Betting Association.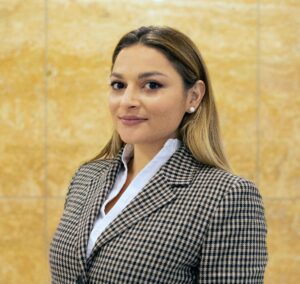 On Day 1 Vasiliki will be presenting: The EGBA on the first ever pan-European code of conduct for responsible advertising.
Vasiliki provides legal and policy advice on issues related to the European framework of online gambling. She coordinates sectoral initiatives on advertising, consumer protection and standardisation. Vasiliki is a qualified lawyer with a masters degree in European Law from Maastricht University. Before joining the gambling industry she worked for the European media sector, as well as the European Commission.
Rob Mabbett, Interim Head of Development and Partnerships, Gordon Moody Associates.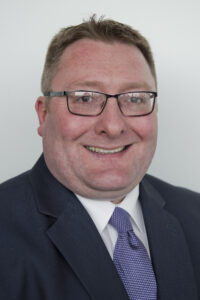 Rob joins the day 1 Panel discussion: What did we learn from the voluntary ban on TV and radio advertising in the UK during lockdown. Does the evidence suggest this was impactful?
Rob joined The Gordon Moody Association in August 2018 as the manager of their Gambling Therapy service. This is available as a Website and Phone App. Gambling Therapy's unique service provides multilingual, international support to anyone affected by problem gambling.
Rob has over seven years' experience in the betting industry. Previously he managed a number of betting shops in the north of England. This included working on the front line and interacting with customers on a daily basis. In 2016, Rob was awarded the title of Racing Post/SIS betting shop manager of the year.
Adrian Sladdin, Director, Seventh Wave.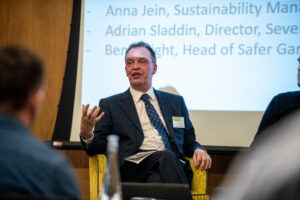 Adrian is a regular at past KnowNow events and chaired our 3rd Annual conference in January 2020. He is one of the founding partners at Seventh Wave Corporate Training, writing and delivering innovative corporate training as well delivering on large-scale international consultancy work for the financial sector. His corporate clients include Ladbrokes Coral, Lottoland, BetVictor, Playtech Deutsche Bank, J P Morgan and Santander.
His work includes safeguarding qualifications, high-level presentation and communication skills. This is in addition to a range of leadership and management programmes.
He is also a Director at Aspire Prep UK. This innovative training business are based in London and offer education, leadership and mentoring solutions to local authorities in the United Kingdom and external international clients.
Furthermore he is also the co-founder of the Young International Leadership Programme. This is an engaging programme for young people around the world looking to develop their skills. Adrian also sits as an expert in the International Centre for Learning and Leadership which prepares young people for future employment with a global focus.
Adrian has written extensively during his career. He has developed resources for a range of clients, as well as bespoke workshops and training. His consultancy work includes public speaking, training for external clients as well as advice on bid-writing. In his free time, Adrian sits as Chair of the Board of Trustees at the Jane Goodall Institute UK, part of the wider global environmental charity.
He will be moderating the day 1 panel discussion: Is it possible for the industry to move away from an offers based marketing approach to a model that creates a real emotional connection with our customers based on trust, credibility and awareness?
Adrian will be joined on the panel by Ian Sims and Harry Lang.
Ian Sims, Business Owner, Rightlander.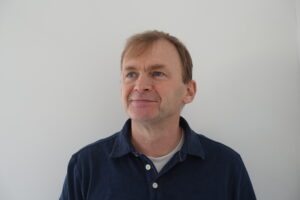 Ian is an innovation leader. He has extensive experience in the iGaming sector as an affiliate for over 15 years, before establishing Rightlander in 2017.
Rightlander is a compliance tool designed to assist operators and affiliates, mainly within the iGaming space, in identifying content that does not adhere to standards or regulatory requirements. Currently it is being used by some of the biggest names in the industry along with niche operators and affiliates.
Harry Lang, Managing Director, Brand Architects.
Harry is the founder of
Brand Architects,
a strategic brand and integrated marketing consultancy specialising in online casino, poker, sports betting, bingo and esports betting verticals. He started his career in integrated marketing agencies working with Budweiser, British American Tobacco, Perrier Jouet, Courvoisier and Penguin Books and has spent the last 13 years in online gaming.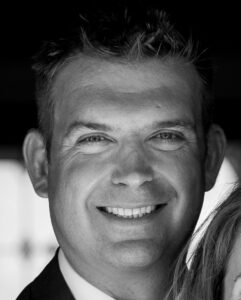 During his career in gaming marketing, he has led marketing delivery and consulted for some of the biggest brands in online and mobile gambling:-
Sportsbook – Pinnacle, bwin, Genting Bet.
Casino – Party Casino, bwin Casino, WMS Jackpot Party, Pinnacle Casino, Grosvenor Casino, Genting Casino.
Poker – Absolute Poker, Party Poker.
Bingo – Foxy Bingo, Mecca Bingo, Cheeky Bingo.
eSports – Pinnacle eSports, CSGOEmpire, Puntt.gg, PandaScore.
Compliance & Responsible Gaming – Rightlander & Leon House/ AnonyMind.
You can contact Harry at Harry@BrandArchitects.co.uk  or via LinkedIn and follow him on Twitter @MrHarryLang.
David Clifton, Partner, Clifton Davies Consultancy Limited.
David is another regular at past KnowNow events. He'll be conducting the Keynote Interview on day 2 with Brigid Simmonds, Chairman, Betting and Gaming Council: BGC on the role of responsible marketing for a responsible industry.

David is a founding director of Clifton Davies Consultancy Limited. For 35 years he has specialized in all aspects of licensing and gambling law and advises a broad range of gambling industry clients both throughout the UK and overseas. In addition he has been a contributing editor for leading textbooks on the subject of gambling law.
Whilst practising as a solicitor, he was for many years top-ranked in the Legal 500 and Chambers & Partners Guide to the Legal Profession, where he was "singled out for his advocacy skills" and described as "a genuine expert in the field, fantastically dedicated and client-oriented".
David set up Clifton Davies Consultancy Limited with Suzanne Davies in 2013 to provide practical compliance, regulatory, licensing and gambling law advice to both online and land-based sectors of the gambling industry.
He is a very highly-regarded commentator on the gambling industry. This has made him a much sought after speaker at conferences worldwide.
Brigid Simmonds, Chairman, Betting and Gaming Council.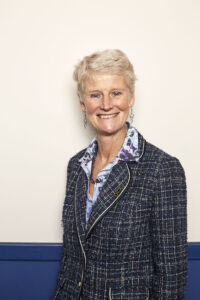 Brigid Simmonds is the Chairman of the Betting and Gaming Council, which represents over 90% of the gambling sector (excluding the lotteries). Prior to this Brigid was the chief Executive of the British Beer & Pub Association from 2009 to 2019.
Brigid's book on Developing Partnerships in Sport and Leisure led to appointments to the Sport England Lottery Panel and ultimately the main board of Sport England where she was chair of the project to build the English Institute of Sport in Sheffield and the Redgrave Pinsent Rowing Lake in Caversham.
She then became a Director and subsequently chair of the Sport and Recreation Alliance which represents Governing Bodies of Sport and is now a Vice President. Furthermore she was a non-executive Director of Leicester City Football Club and is a lifelong supporter.  In 2006 Brigid was awarded an OBE for Services to Sport. Brigid has twice been chair and is a current Director of the Tourism Alliance. This represents 50 different Trade Organisations and 200,000 businesses.
She is also a former Trustee of GambleAware and a member of the Government's High Street's Forum.
Matt Wilson, Founder and CEO, Ball Street Network.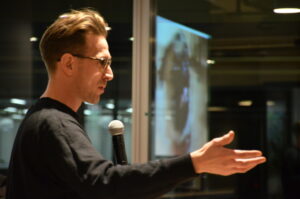 Matt is a thought leader on social media and influencer marketing, drawing on extensive experience at Sky Sport, talkSPORT before establishing Ball Street Network in 2012. See him on day 2 presenting: Activating effective social campaigns using content and influencers.
Ball Street Network understand communities and engagement in the modern age.  They own, operate and partner with some of the most iconic brands in the social space and help brands engage with consumers in a meaningful way.  They were the activation partner for Paddy Power x Huddersfield Town, a campaign that went world viral.
Josh Linforth, Commercial Director at Genius Sports Media.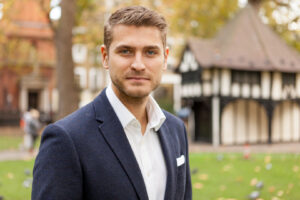 Josh Linforth has more than 10 years' experience in the ad tech world, specialising in helping brands build meaningful relationships with their customers through data-driven, contextualised campaigns. His recent focus has been on driving Genius Sports Media's expansion into the U.S. gaming market and working closely with key industry stakeholders to improve responsible advertising practices within the digital space.
Responsible Marketing Conference.
You can view the agenda for the 2 days here.
Contact the KnowNow team for further information.