Player Protection and Real Life Experience
There are so many reasons why Player Protection is and should be a critical issue for all operators. Here's KnowNow Founder and MD, Paula, with former gambler Danny Cheetham talking about his real life experience…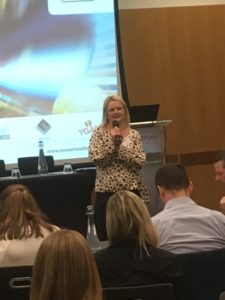 Player Protection.
In the UK the Gambling Commission has issued a series of heavy duty fines over the past couple of years. Recent and proposed changes to the LCCP show there is going to be no let up in this area. This is a trend we see across all regulated markets. Highlighted by the fact that only this week we have seen the Dutch regulator Kansspelautoriteit (KSA) launch a consultation to gather information about new player protection measures.
At KnowNow we think it's important to look at all aspects of the problem and involve all interested parties in the conversation. There is no simple solution but if the operators, the regulators, the support services, academic researchers and those affected by gambling related harm are all part of the conversation, surely we stand a better chance of finding and implementing measures that actually help.
Danny Cheetham is, in my view, a seriously impressive young man who has suffered with a gambling problem and now works to help others in the same situation. He took part in a KnowNow panel on self exclusion back in January and as a direct result of what he had to say on the day, it looks like important changes are set to be made to the way exclusion schemes word their email communications.
So this post isn't about what the regulators want to see. It's about real life experience and why it's important to sit up and take notice. Ahead of the Player Protection Forum in May we spoke to Danny about why he thinks this is such a critical issue. Here is what he had to say.
Danny Cheetham. Real Life Experience.
"Often when trying to think about this I try to ask myself questions to start the conversation. At what point did I become vulnerable? Was it the first time I played a game of cards on the family caravan holiday? Was it the first time I decided to join a betting site? Or was it the moment I placed a bet using borrowed money?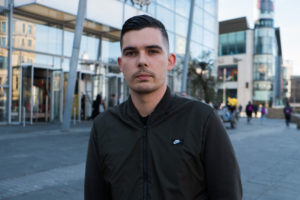 The gambling industry has a real opportunity to protect its own future by starting to take a proactive response to questions like "how do we create a formula to detect customers who may be at risk?". If more is put into understanding the youngest part of the current customer base, it will ensure they can put the safeguards in today, rather than being forced under future looming legislation.
Gambling companies must see it's time to evolve the approach to gaining new sign ups, and ensuring they are the operator of choice after a person's first bet. Growing up today and seeing your favourite player wearing a gambling logo or being shown advert break animation of the latest slots, are actually becoming reasons for many not to gamble. A younger member of my family asked me: "How is gambling fun?". I couldn't honestly answer as my memories are still overpowered by feelings of impulse, greed and never being able to walk away. I remember being offered free spins & bets to compensate my recurring losses. These nearly always came with wager requirements that would need a pretty epic win to get a return.
Gambling is often argued to be human nature, and something that many will do throughout their lives with no advertising, free spin or celebrity endorsements required. Wouldn't it be a game changer if we let nature take it course? Gambling companies could enjoy a positive client base, without news stories of suicides, broken families and a group of people becoming so vocal that their in-store stakes are going down. FOBT stakes are being lowered to max £2 stake in a matter of weeks. This should be a sign that even if customers move more online, there is a precedent that attitudes are changing.
Maybe the over marketing and loyalty schemes were the industries own gamble that has sadly resulted in the headlines changing from the life changing winners, to the very sad opposite result. The fact we are at a turning point where a collective of families have come together to campaign for change in memory of lost loved ones, due to gambling addiction, should be a crucial sign that the industry positioning itself as being upfront, honest and caring is more likely to bring about a positive outcome than non disclosures and negative stories. (Gambling with lives)
I'll always be an addict. I admit I can never place a bet again, but my losses and situation is now set. If things don't continue to change there will be a generation coming into gambling that could be the last to not be deterred from a very early age because those coming behind them voted with their feet.
Keep the conversation going about how to protect your customers. Make your younger customers a priority, and stop allowing all the education, tools and changes to be led by pressures left behind from previous poor decisions.
The ball is in your court. There is so much momentum to change. It's now just a case of if it's enforced or done for the right reasons.
All my bets are off.
Danny previously joined our panel discussion; Does Self Exclusion Work? at our Social Responsibility for Gambling Operators conference in January 2019.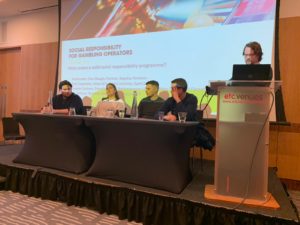 Coming Next from KnowNow Limited.
We'll be talking all things player protection at the Player Protection Forum and Player Protection Workshop on 22nd and 23rd May. Join us and speakers from all relevant interested parties to discuss what needs to happen next.