Real life impact of marketing practices
The real life impact of marketing practices will be explored at our Responsible Marketing for Gambling Operators conference in November. Our packed agenda will feature some exclusive feedback from focus groups being held by the Gordon Moody Association.
The focus groups, being held in October, will look at the real life impact of gambling marketing and promotions across a range of potential audiences.
Rob will also be joined by Tony Parente who recently appeared on the BBC Panorama documentary, 'Addicted to gambling'.
The Focus Groups – Real life impact of marketing practices.
Rob Mabbett, Gordon Moody Association will be presenting for the first time the feedback from the focus groups. These groups will include young people, gamblers, gamblers in treatment and gamblers in recovery. The groups are being held to look at reactions to gambling advertising and promotions.
Participants will be asked what marketing they saw and how it affected them. They'll be asked how it made them feel and what, if anything, needs to change. Furthermore they'll be asked about whether they noticed the responsible gambling message.
This promises to be a fascinating presentation and it will be interesting to see if reactions vary across the different groups. This session alone should provide you with essential takeaways to aid your ongoing responsible marketing strategy.
About Rob Mabbett.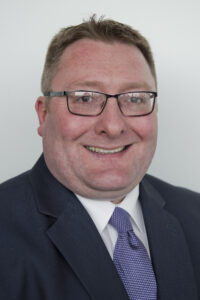 Rob Mabbett joined The Gordon Moody Association in August 2018 as the manager of their Gambling Therapy service. This is available as a Website and Phone App. Gambling Therapy's unique service provides multilingual, international support to anyone affected by problem gambling.
Rob has over seven years' experience in the betting industry and previously managed a number of betting shops in the north of England. This included working on the front line and interacting with customers on a daily basis. In 2016 Rob was awarded the title of Racing Post/SIS betting shop manager of the year. As a campaigner for better mental health and a fundraiser for mental health charity "mind" Rob is relishing the opportunity to combine his knowledge of the betting industry with his passion for mental health in his role at The Gordon Moody Association.
About Gordon Moody.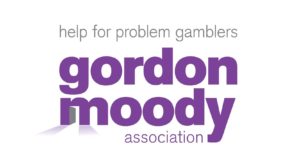 Gordon Moody Association provide advice, education and high quality innovative therapeutic support to problem gamblers and those affected by gambling. This is undertaken through residential, online and outreach services. In addition they run a unique online support service to problem gamblers outside Great Britain.
Introducing Tony Parente.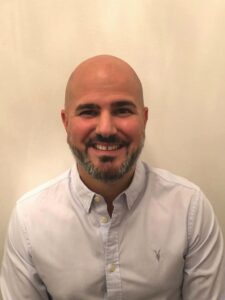 Tony Parente is someone with 20 years lived experience through his journey with a gambling addiction. He found recovery in September 2017 after facing the reality that his addiction was taking him to a place of self destruction. He found support and rehabilitation which gave him the tools on his road to recovery to stay abstinent. Through volunteering and sharing his story through 'Addicted to gambling' on BBC Panorama, he has found that helping others by using his own experience with gambling to be extremely rewarding. That work has also helped him join the Peer Aid Service team with Betknowmore & Gamcare that is due to launch in early 2020.
Responsible Marketing for Gambling Operators.
Meet Rob and other members of the Gordon Moody team at this essential event. Find out more and view the agenda here.