KnowNow Annual Conference – Speaker update Part two.
Here's some more speakers who are joining us at our 3rd Annual Conference In January: Social Responsibility for Gambling Operators and Keeping Crime out of Gambling.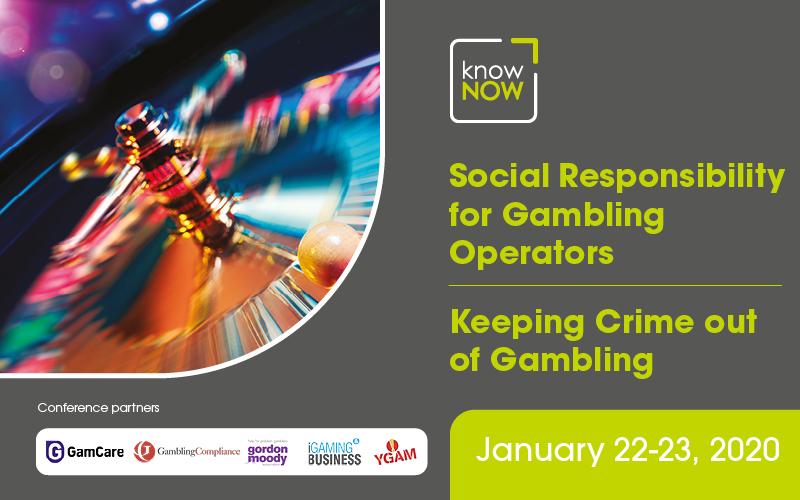 KnowNow Speakers.
Kirsty Caldwell. Founder and Director. Betsmart Consulting.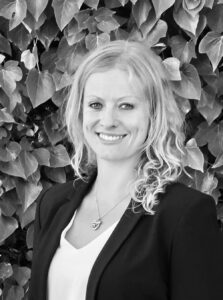 Kirsty joins our panel discussion at Social Responsibility for Gambling Operators: Bridging the gap. Achieving commercial objectives and sustainable business growth whilst reducing gambling harms. 
Kirsty has worked in the gambling industry for over fifteen years, ten of which have been spent working on ensuring regulatory compliance in both tier one and start-up environments. Recently she started her own company providing compliance services to all types of different stakeholders within the industry. She hopes to be able to make more of a difference to the industry as a whole by working with lots of different organisations rather than focusing on only one.
Find out more about Betsmart Consulting.
Rob Mabbett. Gambling Therapy Manager. Gordon Moody Association.
At Responsible Marketing for Gambling Operators Rob presented results of focus groups and interviews on the Real Life Impact of Marketing Practices. We're delighted that he's coming back for Day 1 where he joins a panel discussion – Bridging the gap. Achieving commercial objectives and sustainable business growth whilst reducing gambling harms.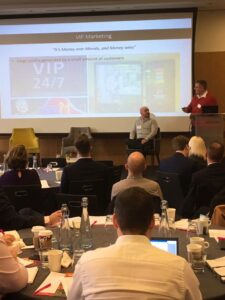 Rob Mabbett joined The Gordon Moody Association in August 2018 as the manager of their Gambling Therapy service. This is available as a Website and Phone App. Gambling Therapy's unique service provides multilingual, international support to anyone affected by problem gambling.
Rob has over seven years' experience in the betting industry. He previously managed a number of betting shops in the north of England which included working on the front line and interacting with customers on a daily basis. Rob was awarded the title of Racing Post/SIS betting shop manager of the year in 2016. As a campaigner for better mental health and a fundraiser for mental health charity "mind" Rob is relishing the opportunity to combine his knowledge of the betting industry with his passion for mental health in his role at The Gordon Moody Association.
Ian Sims, Founder, Rightlander.
Another one of our speakers from Responsible Marketing for Gambling Operators returns on day 2. After discussing tracking affiliate activity through self service monitoring systems at that event this time Ian joins our panel discussion: Is there a real risk of over regulation pushing players towards blackmarket unregulated operators?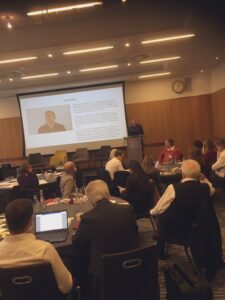 Ian is an innovation leader with extensive experience in the iGaming sector as an affiliate for more than 15 years, before he established Rightlander in 2017.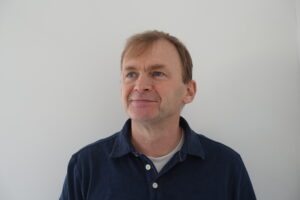 Rightlander is a compliance tool designed to assist operators and affiliates, mainly within the iGaming space, in identifying content that does not adhere to standards or regulatory requirements. It is being used, currently, by some of the biggest names in the industry along with niche operators and affiliates.
Dan Waugh, Partner, Regulus Partners.
Finally welcome back Dan Waugh who joins us on Day 1. Dan will be moderating the panel discussion: What we are actually giving back? Why is the gambling industry always painted as the big bad wolf. What can we do to address this perception?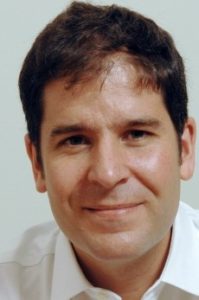 Another popular speaker at past KnowNow events. Dan joined a panel discussion at our first ever event in January 2018. Since then he has moderated panels at our Responsible Marketing for Gambling Operators conference in 2018 and Social Responsibility for Gambling Operators in 2019.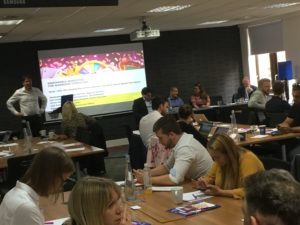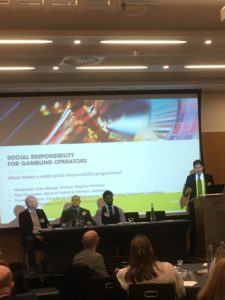 Dan advises a number of clients on the development of responsible gambling programmes.
Dan worked for nine years at The Rank Group before joining Regulus Partners. Whilst at Rank he was the group strategy director. Here he was responsible for strategic planning, consumer research, regulatory risk analysis, capital investment and purchasing.
In addition, Dan has a broad background in the leisure industry. He worked at Whitbread for five years as their director of investor relations. Furthermore he was also the first chairman of YGAM, a UK-based charity, that seeks to raise awareness of youth gambling-related harm.
Regulus Partners are a strategic consultancy focused on international gambling and other related industries.
Book your tickets today.