Important announcement from KnowNow Ltd.
It seems like another lifetime but in January 2018 KnowNow Ltd held our first ever conference – Keeping Crime out of Gambling and Social Responsibility for Gambling Operators.
It was back in June 2017 Paula Murphy appointed Matthew Holley as the Sales and Marketing Director at KnowNow Ltd, the company she had recently founded. The rest is history as we built on the success of that 1st event and have held numerous events since.
Our first ever conference became our flagship event and in September 2022 we held this for the 5th time. This was also Paula's last event for KnowNow as she has joined Mindway AI.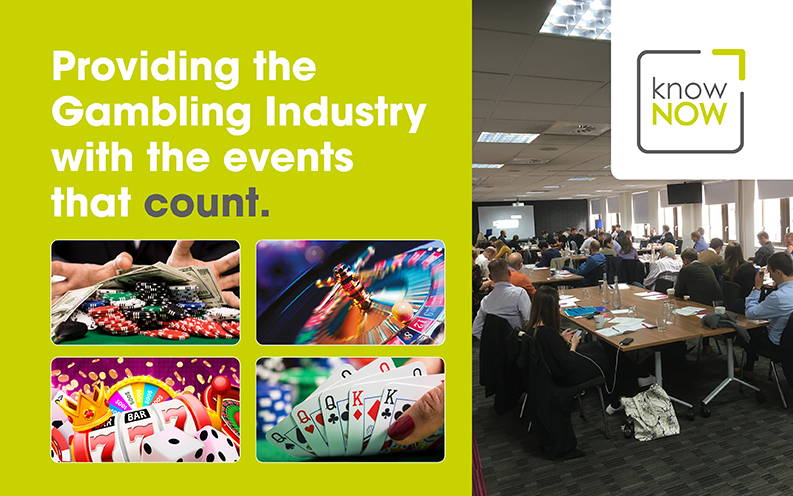 What now for KnowNow Ltd?
Our conferences bring together experts and industry leaders to address and discuss the key business issues. We encourage debate and our events have become a safe space for those attending to be heard. We carefully research our event content to ensure that our customers are equipped with all the most up to date information and thinking in the industry.
We feel that our events are as important and as relevant as they were back in 2018. Therefore Matthew Holley will continue at KnowNow to ensure that we continue to provide business critical events and training to the industry.
"The supremely focused KnowNow Limited conferences with an always excellent choice of speakers should be regarded as "must attend" events by anyone interested in achieving the highest standards of compliance in the gambling sector."

David Clifton.

Matthew will use our pool of industry experts to continue to produce our conferences and training. For our Player Protection Forum in March 2023, Adrian Sladdin of Seventh Wave Corporate Training and Neil Tyson of Rightway Compliance have put together an agenda that carries on our tradition of delivering events rich in content.
We are also calling on their expertise to deliver our training courses – Carrying out Remote Customer Interactions and Assessing Complex Customer Finances for Source of Wealth and Affordability. We have also partnered again with Jason Shiers for our Hot Transfers-Carrying out Effective Customer Interventions.
For any questions about our forthcoming events or training please contact Matthew Holley on +44 (0)7734 215166 or email matthew.holley@knownowltd.com