Gambling Commission Strategy to Reduce Gambling Harms
Not long now until we host our Player Protection Forum and Workshop in London. Last Thursday our MD, Paula, attended the Gambling Commission launch of their new three year strategy to Reduce Gambling Harms. Here's her summary of the day….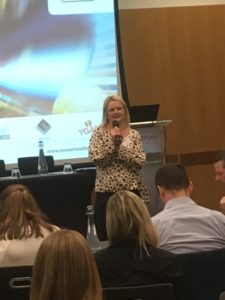 It was great to see a good turn out of interested parties from a broad range of backgrounds including health bodies, charities, the regulator, operators and other interested businesses.
Gambling Commission Strategy.
During his presentation, Bill Moyes, Chair of the Gambling Commission, explained that they were looking to achieve better and faster progress in reducing gambling harms for both people who gamble and other affected parties such as family members and friends. In order to achieve this objective, the Commission is calling for collaborative action in two main areas;
Prevention and Education

Treatment and Support
He told us that an implementation plan will be published towards the end of July this year. It is already very clear however that this strategy will cut across a number of areas for those involved in management, compliance, player protection, product development and marketing at operators and support organisations.
The Commission are calling for a change in mindset moving away from simply counting the number of problem gamblers to real understanding of the gambling related harms actually being experienced and ensuring widespread adoption of measures that really work to protect against those harms. This will be done via regulation and oversight, collaboration, evaluation and research.
Mims Davies.
We also heard from Mims Davies MP and Parliamentary Under-Secretary of State for Sport and Civil Society who stated that
"Protecting people from harm should be at the heart of every gambling business."
She recognised the challenge to balance freedom and protection but made it very clear that the industry must mitigate risks claiming that

"The only industry I want to see is a responsible industry."
Davies also talked about the impact of technology in this area. This was in terms of concerns around the anytime / anywhere nature of online gambling. Also she highlighted the opportunity technology allows us to understand player behaviour and when to intervene through player tracking. She made the point that digital tools make it easier for us to understand gambling behaviors. However this should not diminish the importance of human interaction.
Tim Kendall.
The final presentation was given by Tim Kendall, National Clinical Director for Mental Health at NHS England. It is a key development that gambling harms are now being recognised as a public health issue. The NHS plan to invest in a long term plan to expand NHS specialist provision to help more people with serious gambling problems and to work with partners to tackle these problems at source.
Kendall identified a long list of harms including debt, family break up, relationship problems, depression, anxiety, cross addiction and suicide. He explained that the NHS needs a workforce that understands these issues.
The need for investment came up again and again throughout the afternoon. There was some discussion about where funds would come from. Bill Moyes stated,
"In a nearly £15bn industry, money should not be the biggest hurdle to successful delivery of this strategy."
Moyes also told the audience that "current levels come to nowhere near addressing the needs". The figure of £70m per year was suggested as what is needed to fund this strategy. Moyes indicated that the Gambling Commission supported the idea of a mandatory levy if the industry fails to provide sufficient resources under the current voluntary arrangements. Mims Davies said that the industry is "capable of sustained funding to meet increased targets." You don't need a crystal ball to see that we will be hearing more on this topic over the coming months.
KnowNow conferences.
At KnowNow we have some events coming up which will help operators navigate this new strategy. The Player Protection Forum on 22nd May includes a panel on protecting the young and vulnerable – prevention or cure? The panel will be moderated by Joe Ewens, Managing Editor at GamblingCompliance and will address many of the themes raised at Thursday's presentation.
On 23rd May we will be following up with a practical Player Protection Workshop run by AMLGS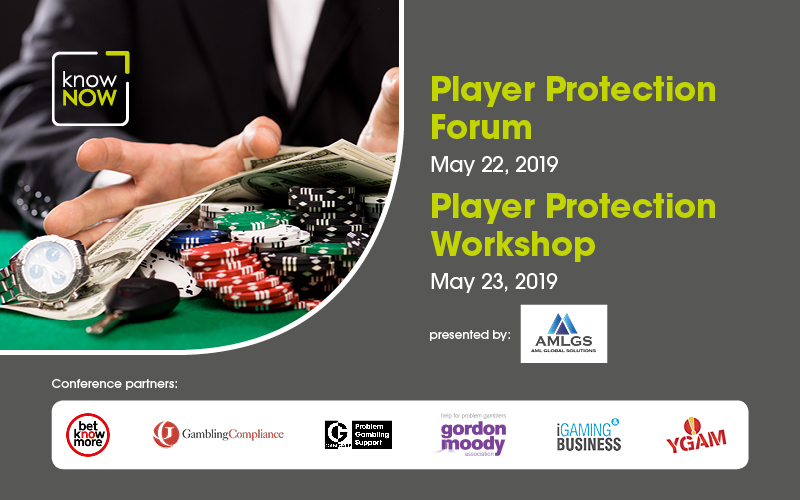 Our June Masterclass on Player Tracking and Reducing Gambling Related Harm will be a practical day addressing the exact topic raised by Mims Davies MP during her speech.

This Masterclass will be presented by leading experts in this field, Dr. Mark Griffiths and Dr. Michael Auer. Joining them is Helena Berg, Responsible Gaming Manager at ComeOn! She'll speak from an operator perspective about how they deal with player tracking, identification of problem gambling and player communication.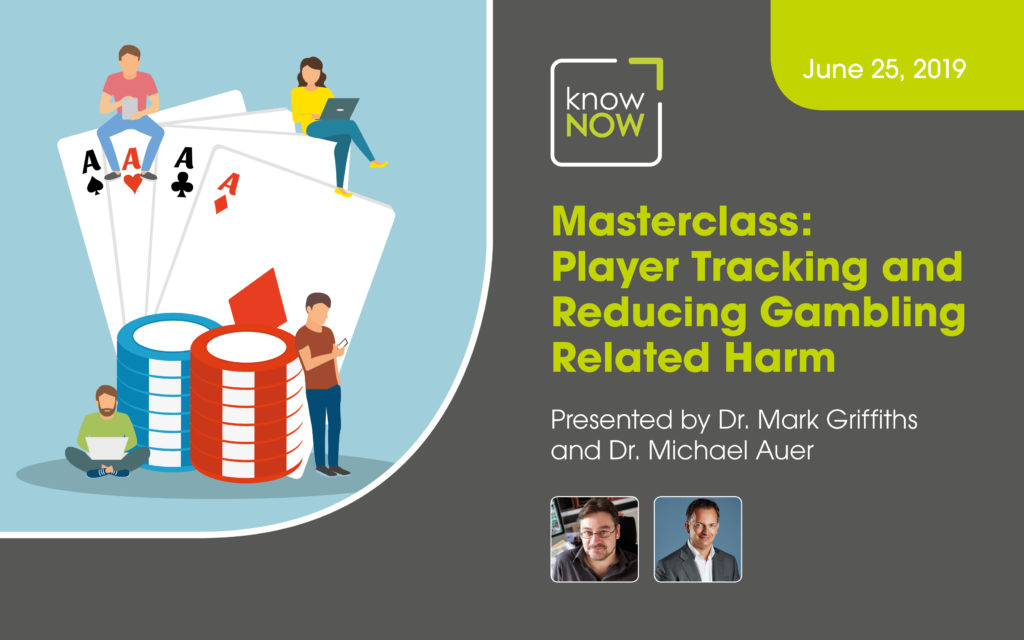 Tickets for both events are available now.