Masterclass – Player tracking and reducing gambling related harm

Event Phone: + 44 7734 215166
June 25, 2019




9:00 am - 5:00 pm
Gambling regulators are increasingly focusing on reducing gambling related harm and the protection of at risk players. Licensees are required to identify early signs of problematic play, take action and proof that they have done so.
This full day masterclass is specifically designed to shed light into
Research on problem gambling
Player Tracking data and algorithms
Data driven identification of problematic play
Research on customer interaction
Guidelines for customer interaction
What will you learn?
How problematic gambling can be detected from player data
How player data should be prepared
What algorithms can be used
What customer interactions are  successful
How the taken actions can be documented
Timing
Registration will open at 09:00.
The masterclass will begin at 09:30 and run until 17:00.
Lunch will be served at the venue at 13:15 and there will be refreshment breaks throughout the day.
Masterclass Leaders
This masterclass will be hosted by Dr. Mark Griffiths from Nottingham Trent University and Dr. Michael Auer from neccton. Both have extensive experience in the area of player tracking and published more academic studies in this field than anybody else.
Helena Berg, Responsible Gaming Manager at ComeOn! will also be joining Mark and Michael on the day to provide essential, hands on insight about player tracking from an operator's Point of view.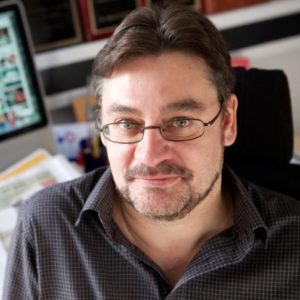 Dr. Mark Griffiths is a Chartered Psychologist and Distinguished Professor of Behavioural Addiction at the Nottingham Trent University, and Director of the International Gaming Research Unit. He is internationally known for his work on behavioural addictions has published over 770 refereed research papers, five books, 150+ book chapters and over 1,500 other articles. He has won 19 national and international awards for his work. He also does a lot of freelance journalism and has appeared on over 3,500 radio and television programs, and written over 350 articles for national and international newspapers and magazines.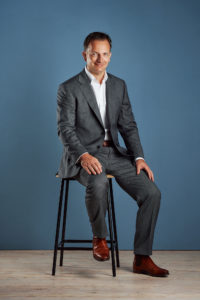 Dr. Michael Auer is a data scientist and a Psychologist. He holds a PhD in Psychology from Nottingham Trent University and a Master's degree in statistics from the University of Vienna. He is a regular speaker at gambling conferences, collaborates with recognised scientists in the field, and has published numerous peer-reviewed papers on player tracking and Responsible Gaming. Dr. Auer played a pivotal role in developing a player-centric and science-based responsible gaming solution called mentor and he has evaluated a number of responsible gaming features such as voluntary limit setting and dynamic pop-up messages. Originally a marketer (he still consults with several gambling marketing departments), Dr. Auer knows both sides of the coin and this experience has helped him to successfully implement many harm minimisation strategies. He views Responsible Gaming as a way of creating a fun and safe gambling environment.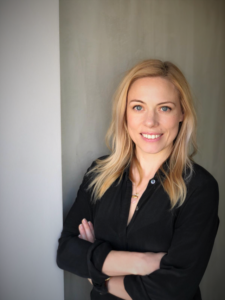 Helena Berg, Responsible Gaming Manager at ComeOn. Her educational background is within the social and behavioural sciences with a Master's degree in Psychology and a Bachelor's degree in Social Anthropology. She has had professional training in treatment of gambling addiction as well as in Corporate Social Responsibility. With 8+ years in the iGaming industry she has gained valuable insights about the concept of Responsible Gambling, both when it comes to its practical and theoretical implications. Helena and ComeOn are dedicated to exploring the opportunities for businesses to pave the way for a safe and sustainable gambling market.    
Venue Website: etcvenues.co.uk/venues/prospero-house
Address:
241 Borough High Street
,
London
,
SE1 1GA
,
United Kingdom
Description:

Venue Website: etcvenues.co.uk/venues/prospero-house
Address:
241 Borough High Street, London, SE1 1GA, United Kingdom