Welcome to Experian – Credit bureau data to understand player vulnerability
We're delighted to welcome back Experian as a sponsor for our 6th Annual Conference; Social Responsibility for Gambling Operators and Keeping Crime out of Gambling.
Join us on 13-14 September in London and meet the team. Want to know more about Experian and how they work with gaming operators? Then read on for an overview…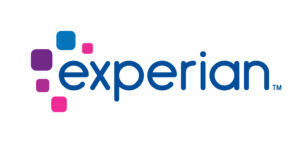 Introducing Experian.
Experian is the world's leading global information services company. We work with gaming operators to accurately verify a player's identity, improve data quality and personalise your understanding of a player's affordability so that you can minimise risk and streamline your online experience.
Navigating the regulatory landscape is an ongoing challenge, but it also presents a new opportunity for companies to demonstrate their commitment to player protection and responsible gambling. The latest game-changing recommendation is for the gambling operators to access relevant financial information from credit referencing agencies, such as Experian, to enable more effective financial risk checks.
Working in partnership, we're helping Gaming Operators understand the value of CRA data and the best way to implement this – from public data, summarised current account information, to consented data such as digital payslips and Open Banking. Matching this data to verify identity and create "single customer view" enables an Operator to understand player behaviour in its entirety to accurately manage spending behaviour.
Experian sees this data as crucial in identifying financially vulnerable customers and preventing them from playing beyond their means.  Our gaming solutions offer a light-touch and low-friction approach, to easily integrate financial data into existing systems to accurately assess a players capacity to spend and improve player experience.
Meet the team from Experian at the KnowNow 6th Annual Conference.
Don't miss Rob Haslingden, Head of Propositions & Portfolio Marketing present: Personalise, Protect, Play – optimising the use of credit bureau data to understand player vulnerability. View the full agenda here.