Coming next from KnowNow. It's our 5th Annual Conference.
Next up we've got our 5th Annual Conference. Social Responsibility for Gambling Operators followed by Keeping Crime out of Gambling.
Join us in London for this essential event for the gambling industry. We've got a packed agenda for you along with a star line-up of speakers. Here's an introduction to some of them…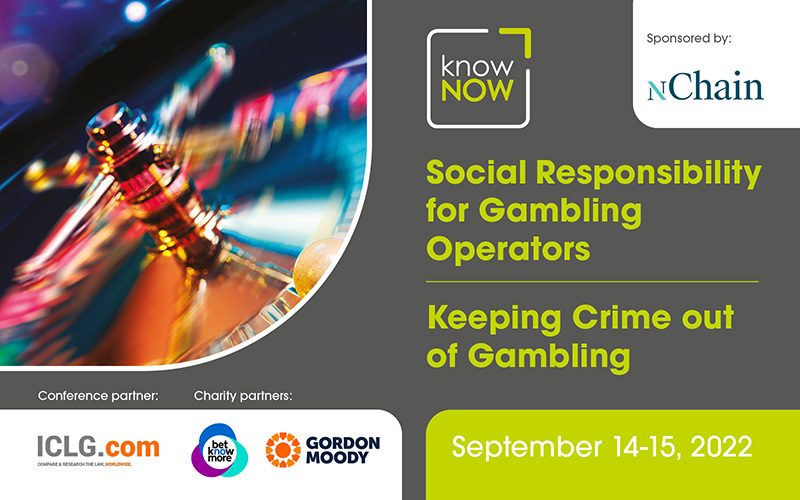 KnowNow 5th Annual Conference. Meet our speakers.
Laura Balla, Head of Research, UK Gambling Commission.
Laura is Head of Research at the Gambling Commission and oversees the Commission's Consumer Voice research programme and work to understand the journeys of gambling consumers. She is also leading on work to understand the ways that gamblers and affected others experience gambling harms. She has over 12 years of research and evaluation experience, and has worked at the Commission for 8 years, leading and advising on the delivery of a range of research projects including the collection of official statistics on gambling participation and the prevalence of problem gambling. Laura sits on advisory and steering groups for several externally funded research projects, including the upcoming APMS 2023.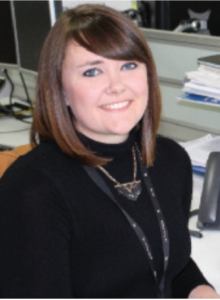 See Laura present a keynote – Path to Play on day 1. She'll be joined by Mollie Nielsen from 2CV.
Mollie Nielsen. Research Manager. 2CV.
Mollie is a research manager at 2CV with 7 years' experience working across the private, public and third sector. Mollie has a particular passion for social research projects, using her qualitative expertise to dig into the nuance of people's attitudes and behaviours. Mollie has worked with the Gambling Commission on a number of projects as part of their Consumer Voice program, including exploring credit card usage, segmenting gambling motivations and mapping the 'Path to Play' journey. Outside of her work for the Commission, Mollie has worked with GambleAware and M&C Saatchi developing early stage concepts for a safer gambling campaign targeting women.
Bahar Alaeddini. Partner. Harris Hagan.
Bahar is a partner with Harris Hagan in London. Specialising in all aspects of online and
land-based gambling law, Bahar is ranked in the UK and global legal directories and
recognised "at the top of her profession". She advises many of the world's largest online
and land-based gambling businesses (B2C and B2B), as well as many start-ups, investors
and leading law firms.
Bahar has extensive gambling law, regulatory and licensing experience having advised major international clients on matters ranging from licence applications, compliance investigations and licence reviews to cross-border M&A transactions, investor disclosure and complex group restructuring.
She is a member of the International Association of Gaming Advisors, Global Gaming
Women and The City of London Solicitors' Company.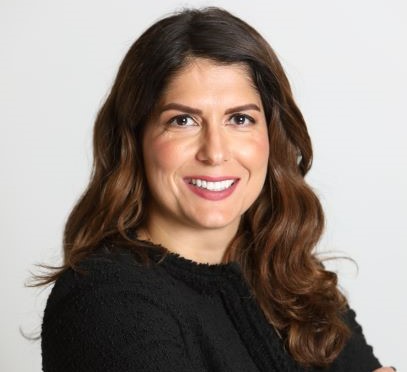 See Bahar on Day 2 on the panel discussion – Whitepaper. Where are we going.
View the full agenda here.
David Whyte. Senior Associate. Harris Hagan.
Before joining Harris Hagan in September 2019, David worked in-house at a large land-based casino operator and as General Counsel for an online operator, gaining first-hand experience of both sectors and the commercial needs of operators. Prior to moving in-house, David trained and worked at the Gambling Commission for nine years in both the enforcement and legal departments. This provided him with a unique insight into the regulatory framework in Great Britain.
Specialising in all aspects of online and land-based gambling law, David advises land-based and online gambling businesses (B2C and B2B), as well as many start-ups. He advises on legal classification, non-remote and remote licence applications, personal applications, advertising requirements, terms and conditions, data protection, general compliance and reporting requirements, compliance assessments, regulatory investigations, corporate evaluations, operating and personal licence reviews, and developing associated remedial compliance programmes and action plans.
He is a member of the International Association of Gaming Advisors.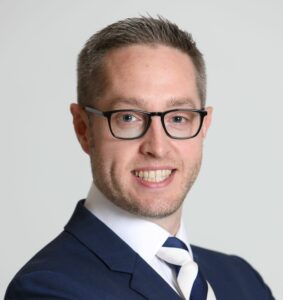 See David present What is happening with enforcement on Day 2.
View the full agenda for both days here.
Louisa Clark, Compliance Consultant, Betsmart Consulting.
Louisa Clark has over 16 years of compliance, licensing, investigation, assessment, and enforcement experience within the field of gambling regulation. She has advised hundreds of licensed gambling operators on how to demonstrate and provide evidence of a commitment to safer gambling. Furthermore she also helps them prevent crime and uphold fair and transparent practices.
Previously Louisa worked as a compliance manager for the Gambling Commission. Alongside regulatory authorities, Louisa has led numerous enforcement operations to combat illegal gambling. She has been involved in the development of several national initiatives. Having also undertaken industry roles, one of Louisa's greatest assets is her ability to understand the world of gambling compliance from both sides of the coin.
As well as being a member of the International Compliance Association and Institute of Licensing, Louisa is a qualified and experienced GDPR Practitioner, adding an important and unique skill set to the Betsmart team.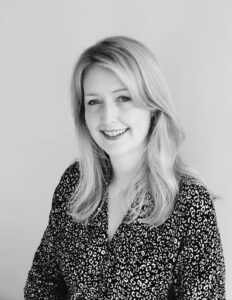 See Louisa on the panel discussion on day 1- Some self evaluation – Are we doing better when it comes to understanding, identifying and preventing problem gambling?
Rob Mabbett, Head of Growth, Gordon Moody.
With over 10 years of experience in the industry Rob has experience of safer gambling on both sides of the fence. Starting out in Betting shops Rob's approach to customer service and player protection helped him to successfully manage a busy group of shops in East Yorkshire and earned him the title of Racing Post/SIS Betting Shop Manager of the Year in 2016.
With lived experience of addiction and mental health as an affected other Rob found his perfect move in 2018 joining gambling addiction treatment charity Gordon Moody. In 4 years at Gordon Moody Rob has managed the online Gambling Therapy service growing its global reach to an audience of 5 million users each year and as Head of Growth supported the organisation in increasing it's capacity from 114 bed spaces to 270 through increased residential and retreat programmes including our new women's residential programme. In his current role as Director of External Engagement Rob is relishing the opportunity to help more people reclaim and rebuild their lives free from gambling addiction through supporting the organisations marketing and fundraising as well as working collaboratively with key stakeholders and lived experience to tackle gambling addiction together."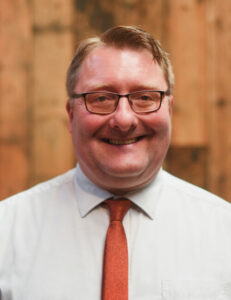 See Rob on Day 1 presenting Black box thinking – The importance of evaluation and how wider mental health issues relate to problem gambling.
View the full conference agenda here.
Jack Symons, CEO, Founder/CEO Gamban.
Jack has successfully positioned Gamban as a fixture in the UK's safer gambling ecosystem. Gamban has been awarded 'Software Rising Star' (EGR B2B Awards 2018) and 'RegTech Provider of the Year' (Gambling Compliance Global Regulatory Awards 2019).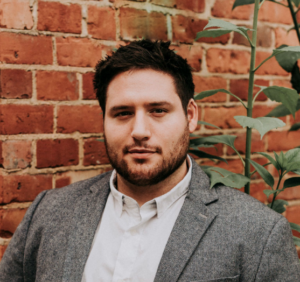 Jack joins a general discussion session on Day 1 – Talk, Ban, Stop and pathways to help. View the agenda here.
Neil Tyson. Director. Rightway Compliance.
Neil is an accredited counter fraud specialist with over 30 years' experience in helping senior managers take an ethical and proactive risk-based approach to compliance. He has worked in a variety of industries across the private and public sectors, including a number of multinational FTSE 100 companies. He runs his own risk, audit and training consultancy Rightway Compliance.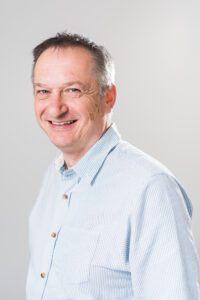 Don't Miss Neil on Day 2 with an AML and Affordability update. Click here to view the full agenda.
Thomas Fearns. UK Compliance Officer. GIMO.

Thomas is the UK Compliance Officer for NetBet, and has worked with multiple operators over the years. Starting in Responsible/Safer Gambling, Thomas is now a specialist in his field and regularly contributes to panels. Most recently key in helping NetBet build industry-changing and leading compliance processes, which were met with acclaim from the Gambling Commission. Thomas is passionate about shaping a sustainable and ethical future for the gambling industry and fostering collaborative attitudes between operators and the regulator alike.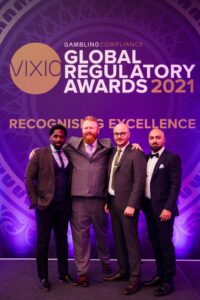 See Thomas on Day 2 on the panel discussion – Whitepaper. Where are we going.
View the full agenda here.
Meet our Charity Partners.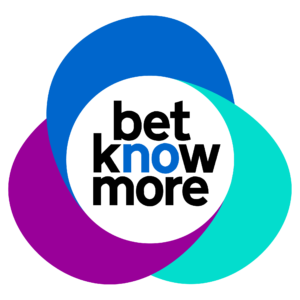 KnowNow 5th Annual Conference.
View the full agenda.
Contact the team for more information.