Player Protection Forum 2023 – Meet the speakers.
Join us in London for the KnowNow Player Protection Forum 2023 in March.
We've got a packed agenda over the 2 days. Read on for an introduction to some of our speakers…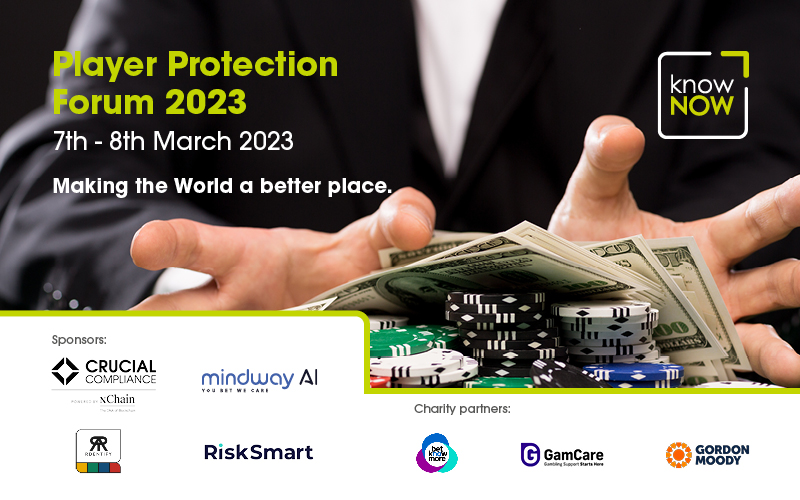 Player Protection Forum 2023. Meet our speakers…
Melanie Ellis, Partner, Northridge Law LLP.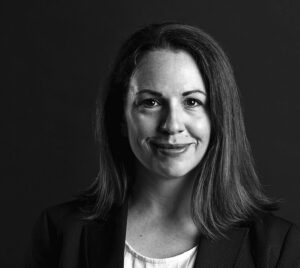 Melanie is a Partner at Northridge Law LLP and will be opening day 1 of our Player Protection Forum with a Regulatory Update. She is an experienced gambling regulatory lawyer, advising on all aspects of gambling law including licence applications, compliance, advertising, licence reviews and changes of control. Melanie has acted for a wide range of gambling operators including major online and land-based bookmakers and casinos, B2B game and software suppliers and start-ups. She also frequently advises operators of raffles, prize competitions, free draws and social gaming products.
Recent experience includes advising the Evolution Group on its UK licensing following various acquisitions, online gaming operators such as STS Bet and Run It Once on regulatory compliance matters and a leading international investment fund on its UK gaming holdings.  Melanie has a particular interest in the use of new technology for gambling products and novel product ideas. She is a regular contributor to industry publications including "Gambling Compliance", "EGaming Review", "iGaming Business" and "Casino International".

Grainne Hurst, Group Director of Corporate Affairs, Entain Plc.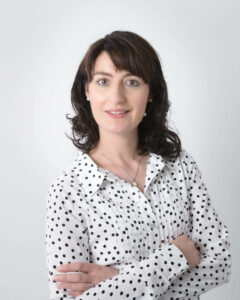 Grainne is Group Director of Corporate Affairs at Entain– responsible for international regulatory affairs, political lobbying and safer gambling strategy.  She has worked in the gambling industry for over 7 years at Ladbrokes, Ladbrokes Coral Group and now Entain. Prior to joining the industry, Grainne worked as a Special Adviser in the David Cameron Government. She has previously worked in corporate communications roles both in-house for other FTSE 100s (Asda) and consultancy work for Nike, Boeing and others. Grainne is also Chair of the Women at Entain Group and Board member of Global Gaming Women.
Grainne will be discussing: Evaluation of Safer Gambling – How do we know and measure the effectiveness of SG on Day 1 – with Dan Waugh, Partner at Regulus Partners.
View the full agenda here.
Laura Da Silva Gomes, Sustainability Director, SG:certified.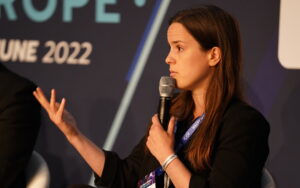 Laura will be presenting a demonstration of the SG:certified system on Day 1. SG:certified's vision is to make the gaming industry more sustainable and their mission is to simplify sustainability, navigating gaming companies towards sustainability leadership. They want to move the industry from "have to do it" to "want to do it". Laura Da Silva has been working with companies from around the world to help them implement sustainability and safer gambling strategies that focus on impact and keep up to date with the latest scientific trends. Through SG:certified, companies are able to keep track of their progress and implement tried and tested solutions. By using SG:certified, they achieve certifications or licences to enable them to operate more sustainably and with long term positive results.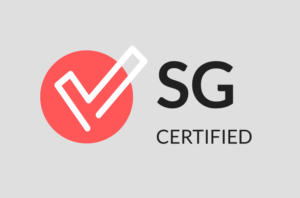 Liz Karter MBE, Leading Therapist in Gambling Addiction.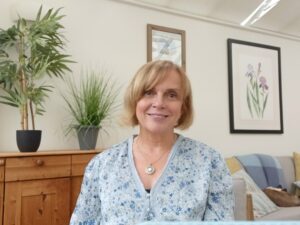 Liz Karter is a leading UK therapist in gambling addiction in women. Don't Miss her on day 2 taking a "Deep Dive into Understanding Gambling in Women."
Since 2001 Liz has successfully helped hundreds of men and women stop gambling and
start living rewarding lives. She has an established online practice, Level Ground
Therapy, enabling her to help people worldwide.
The author of three published books on gambling addiction in women, Liz also
contributes to numerous other publications.
In The Queen's Birthday Honours 2021 Liz was awarded MBE for Services to Gambling
Addiction in Women.
With an excellent reputation for making sense of addiction in an approachable style Liz
is a frequently appears on national and international TV and radio as consultant
therapist.
Paul Foster, Founder and CEO of Crucial Compliance.

Paul Foster is the Founder and CEO of
Crucial Compliance
, Founder and CCO of Ultimate Platform Technology, CEO of the Gibraltar Betting and Gaming Association and an advisor to the Adam Start global youth enterprise programme. Prior to Crucial Compliance, for 11 years he held senior roles within the industry focusing on Safer Gambling, Compliance, Regulatory, ESG, Risk and Audit at global gaming companies including GVC (Entain), Ladbrokes Coral and bwin.party.  Paul is a Chartered Internal Auditor and ICA member and is an avid supporter of Safer Gambling and ESG initiatives globally through both the Centre of Excellence in Responsible Gambling in Gibraltar and his support role in Carbon offsetting at CO2 Capital.
Nick Hill, nChain.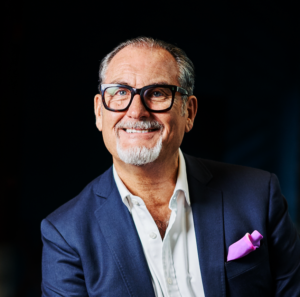 Nick Hill is a seasoned iGaming professional with over 20 years of experience, including as Chief Operating Officer at gaming operator and platform provider EveryMatrix. Nick has singular insight into the needs of the gaming industry and an ability to anticipate emerging trends as a result of his work on the development and launch of the first fully automated sportsbook; unique processing products; and content aggregation platforms making use of innovative technologies.
Nick has used these insights to identify the specific issues of the iGaming industry that can be solved using blockchain technology. As nChain's Sales Director, Nick has successfully introduced blockchain technology to industry participants to address supply chain management (SCM), responsible gaming (RG), anti-money laundering (AML), know your customer/business (KYC/B) guidelines, and source of funds identification.
Ryan Swann, Founder of RiskSmart.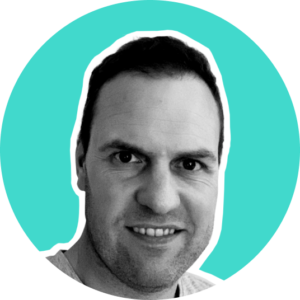 Ryan Swann, Founder of RiskSmart, is an accomplished FinTech lawyer and Chief Risk Officer. After leading risk and compliance teams for several years – there are few out there who understand the risk and tech landscape like he does. He's led and developed risk teams into data driven, digital analytics specialists using intelligent tech tools to provide real time assurance across enterprise, operational and regulatory risk.

RiskSmart is an all-new risk management platform designed specifically for SMEs. We're not just here to make the lives of risk professionals – who have been historically underserved – easier. We're here to help them excel at their work, allowing them to get the recognition they deserve and taking their business's risk management to the next level.
It provides a hub for all things risk management: an in-built library of customisable risks; quantifiable risk scores so you know when to take action; data-driven insights for smarter decision making; and our very own artificial intelligence, ARi, that helps ensure your risk management is future-facing.
Think of it like this.
Finance teams have Xero.
Marketing teams have HubSpot.
Now, GRC teams have RiskSmart.
In order to tackle today's challenging economic climate, businesses need empowering. RiskSmart is here to help them manage risk with confidence.
Matt Zarb-Cousin, Co-Founder and Director of External Affairs, Gamban.

Matt is the former spokesperson for Jeremy Corbyn and spokesperson for the Campaign for Fairer Gambling, which has lobbied for a maximum stake of £2 on Fixed Odds Betting Terminals. He co-founded Gamban, software that blocks gambling sites on Windows, Mac, iOS and Android.
Matt joins our panel discussion on Day 1 – What is in the technology and digital crystal ball? View the full agenda here.
Daniel Spencer, Director of Safer Gambling, EPIC Risk Management.

As Director of Safer Gambling, Dan Spencer heads up EPIC Risk Management's professional services offering to the gambling industry. Providing consultation and training to the world's most successful and progressive operators, regulators and suppliers, Dan brings his own lived experience of gambling related harm as well as an extensive career in developmental training and compliance. This year, Dan and his team were recognised for their work in Safer Gambling winning multiple awards  for services to Player Protection.
Dan joins our panel discussion on Day 1 – Are we relying on opinions rather than facts in the fight against problem gambling? View the full agenda here.
Matt Smith, Head of External Affairs, BetKnowMore UK.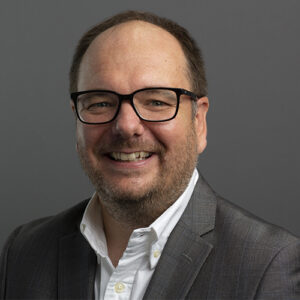 Matt Smith is Head of External Affairs for UK charity Betknowmore UK and has lived experience of gambling with over 8 years in continuous recovery.
He is now part of the senior management team at Betknowmore UK building relationships with stakeholders across the space and working across their communications and policy strategy.
His working background was in the media industry where he spent over a decade working in management for UK radio station talkSPORT heading up major live sports events.
During the latter part of his time there was when his gambling became problematic.
Matt joins our Panel discussion – Are we relying on opinions rather than facts in the fight against problem gambling? View the full agenda here.
Paula Murphy, Business Development Manager, Mindway AI.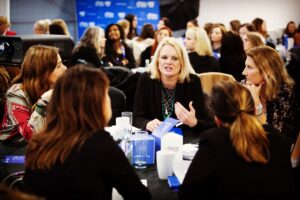 Paula founded KnowNow Limited in 2017. After 5 years running KnowNow she joined Mindway AI. Don't miss Paula present How AI can lead the way in problem gambling on day 1.
View the full agenda here.
David Clifton, UK Gambling Regulation Expert.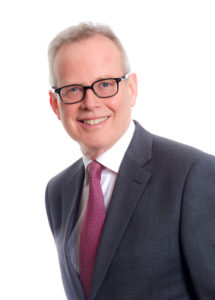 David Clifton is a well-known expert in UK gambling licensing and regulation matters, having provided specialist advice in this field since the early 1980s, the first 30 years of which was as a lawyer and the next 10 years as a consultant to the gambling industry (via Clifton Davies Consultancy). He is now a Non-Executive Director of a casino group and continues to commentate on sector-specific issues in the media and at gambling industry conferences.
Charles Cohen, Founder, Department of Trust.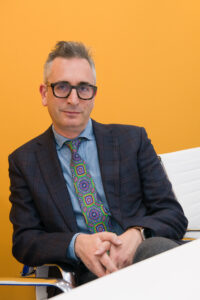 Charles Cohen is a serial entrepreneur in gaming and consumer technology. In 1998 he founded beenz.com, the "web's currency", which raised c$98m before being sold in 2001. In 2003 he founded Probability plc, pioneering real-money gaming on mobile phones. GTECH acquired Probability in 2014.
In 2021 he founded Open Banking based safe gambling platform, Department of Trust, of which he is CEO.
He is also a non-executive director of Games Global, one of the world's largest gaming content
developers, and chairs its ESG committee.
Mr. Cohen holds a Bachelors degree in Politics, Philosophy and Economics from the University of
Oxford and lives in London.
Charles will be presenting Customer Risk Profiling; Financial Vulnerability. View the full agenda here.
Leanne Downie, Head of Support Services, Betknowmore UK.
Leanne Downie is the Head of Support Services at Betknowmore UK, where she has been since January 2022. She previously worked in other health charities. Following her own experiences as an affected other, she wanted to get into a gambling support charity to help people living gambling harms.
Leanne reached out to Matt Blanks the Peer Aid service manager at Betknowmore UK in March 2021 to sign up to the Peer Aid service and she hasn't looked back since, the impactful programme made such a difference to her at a time she felt isolated. She is very passionate about lived experience and how this can help individuals as well as being a big advocate for prevention awareness and developing services for legacy harms.
See Leanne on our panel discussion: Women Problem Gamblers. View the full agenda here.
Lisa Walker, Peer Support Worker, BetKnowMore UK.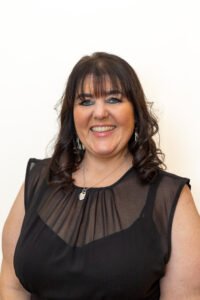 Lisa Walker is a peer support worker for Betknowmore UK and runs the New Beginnings programme for women. Lisa is herself in long term recovery, and brings a wealth of lived experience, empathy and authenticity to the work she now does with the charity – supporting those affected by gambling related harm.
See Lisa on our panel discussion: Women Problem Gamblers.
Christine Tolaini, Lived experience support worker, Betknowmore UK.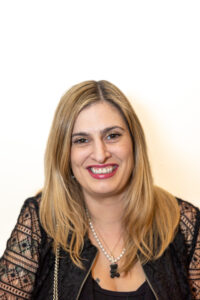 Christine Tolaini is a lived experience support worker with Betknowmore UK and has been in recovery since April 7th 2021. She used the peer aid service and new beginnings for her own recovery to then go on to train to become a peer supporter. She now helps facilitate new beginnings which is a support group for female gamblers.
See Christine on our panel discussion: Women Problem Gamblers.
Vicky Knight, Head of Safer Gambling, Jennings Bet.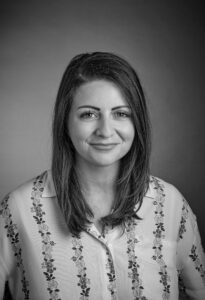 Vicky joins our panel discussion: Women Problem Gamblers. She is Head of Safer Gambling at Jennings Bet who support the New Beginnings programme.
Frank McCready, Industry Standards Senior Manager, Gamcare.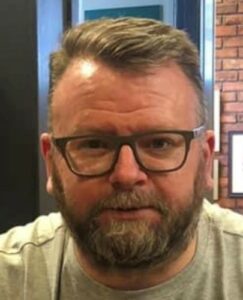 Frank McCready is Industry Standards Senior Manager at GamCare, joining in January 2022. He is passionate about raising standards and improving safer gambling.
Frank leads GamCare's Safer Gambling Standard and is building relationships across the gambling sector, supporting operators who are continually looking to improve their safer gambling culture and practices.
He has worked in the gambling sector for over 25 years, starting as a slots host back in 1997. Frank spent 20 years at the UK's largest bingo company holding senior roles such as Regional Manager covering all bingo halls across Scotland.
During the majority of this time, Frank was dealing with his own gambling harm and with support of his employers, GamCare and others, he is now in recovery and enjoys supporting others with gambling harm and using his own lived experience to support operators through his role at GamCare.
Robert Mabbett, Director of External Engagement, Gordon Moody.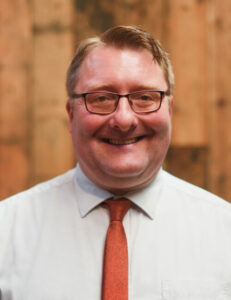 Robert will be presenting a Keynote on day 2. Vulnerable Customers, Where are we now?
With over 10 years of experience in the industry Rob has experience of safer gambling on both sides of the fence. Starting out in Betting shops Rob's approach to customer service and player protection helped him to successfully manage a busy group of shops in East Yorkshire and earned him the title of Racing Post/SIS Betting Shop Manager of the Year in 2016.
With lived experience of addiction and mental health as an affected other Rob found his perfect move in 2018 joining gambling addiction treatment charity Gordon Moody. In 4 years at Gordon Moody Rob has managed the online Gambling Therapy service growing its global reach to an audience of 5 million users each year. As Head of Growth he supported the organisation in increasing it's capacity from 114 bed spaces to 270 through increased residential and retreat programmes including the new women's residential programme.
View the full agenda for the Player Protection Forum 2023 here.
David Richardson, Strategic Partnerships Manager, Better Change.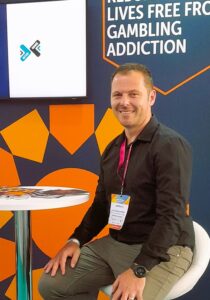 David will be joining our panel discussion on Day 2: How can tech help the single customer view?
Better Change exist to make gambling a safer place for all where individuals, and operators, can thrive. Evidence-based programming that complements organisational strategies, inspires player trust and loyalty, whilst also protecting current market share by equipping operators with the risk management tools and insights to help protect and grow their business. ​Promotion of 'Positive play' is something we are passionate about, demonstrated through our 4 main deliverables. Customer interactions, Awareness and education for vulnerable groups, Gamblewise app for land-based operators and the real passion of Better Change is to collaborate with the wider industry to make things happen, as demonstrated by our role in developing the Global Network for safer gambling.
Daniel Brookes, Chief Executive Officer, Rdentify.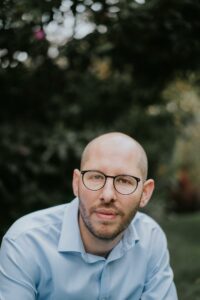 Daniel Brookes has over 10 years of experience within Technology and Regulatory sectors, focusing on leading the delivery of innovation solutions to high-risk business threats in regulated environments such as customer vulnerability and Money Laundering.
He's joins the panel discussion on day 2: How can tech help the single customer view?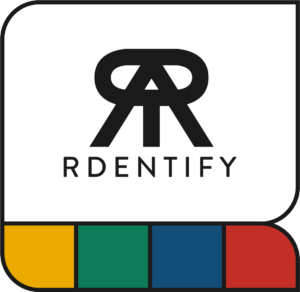 Rdentify identifies signs of end-user vulnerability risk onsite as well as during customer conversations.
Using the customizable vulnerability scores and rule engine, operators can make quick, evidence-based decisions to protect the end-user and the business.
Rdentify's intuitive user interface allows for in-depth trend analysis and improved decision-making and assists operators to evaluate the effectiveness of the interactions.
Operators can also create personalized and automated vulnerability assessment interactions for digital and land-based operators using Rdentify Interact.