Ethical Business and Player Protection Culture – The Future of the Gambling Industry
The key founding principle at KnowNow is that ethical business is not just the right thing to do, it is also the best way to ensure sustainable commercial success. That's quite a big statement I know! But it's one I base my whole business on and I'm very confident I can back up.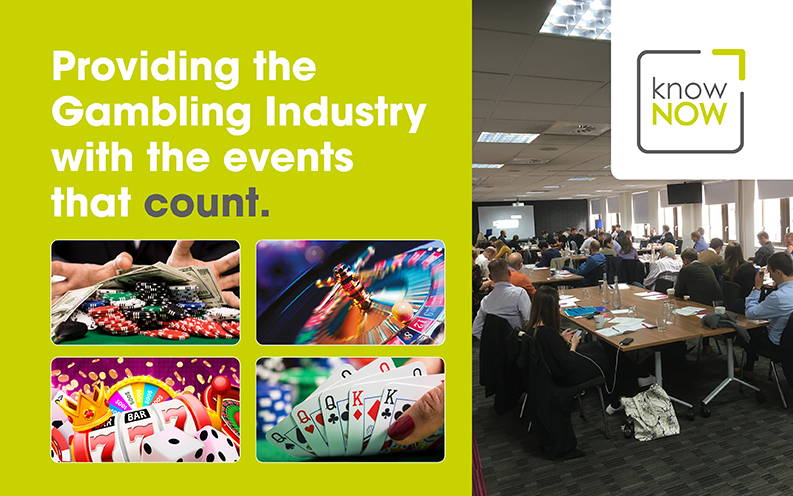 Ethical Business and Player Protection Culture.
As part of a regulated industry gambling businesses are bound to abide by the rules in the jurisdictions they operate in. We all know, and have seen, that breaching the licencing conditions can lead to regulatory action including sizable fines and even potentially loss of licences. Obviously nobody wants to go there but that is also far from the whole story.
Your customers care what you do, how you do it and what your motivations are. In the UK Gambling Commission's annual Gambling participation, behaviour awareness and attitudes report, published back in February, we see that only 29% of respondents think gambling is fair and can be trusted. A massive 43% go so far as to say they think gambling is associated with crime.
Your employees and potential new talent cares too.The Cone Communications, Millennial Employment Engagement Study tells us that young people not only care about corporate social responsibility practices but that these concerns will actually influence where they choose to work. In fact Three-quarters (76%) of Millennials consider a company's social and environmental commitments when deciding where to work and nearly two-thirds (64%) won't take a job if a potential employer doesn't have strong corporate social responsibility practices.
Organisation wide player protection culture.
I've heard stories of industry employees telling dinner party guests that they work in marketing, rather than saying they are part of the gaming industry. On a panel about the importance of organisation wide player protection culture at last years KnowNow Player Protection Forum with Rank Group's Director of Public Affairs, David Williams and Playtech's Chief Compliance Officer, Ian Ince, it was referred to as "the Mum test"! It was also noted that we are one of the only industries who have managed to unite the Guardian and the Daily Mail! They had us all chuckling about it at the time but it's very true – surely we want to be part of an industry that we are all proud to work for and that Mum isn't going to be ashamed of when telling Maggie up the road how our careers are progressing.
Even the other week over Sunday lunch a friend of mine who normally has very liberal views commented that "nobody has much sympathy for the gambling industry". It's a subject that everyone has an opinion on! Those opinions are not necessarily very well informed. Of course I set her straight at the time. After all we contribute c£3m in taxes in the UK alone. Furthermore we employ over 100,000 people and we all know that loads of good charitable work also takes place. Just look at how the Virtual Grand National raised £2.6m for NHS charities earlier this year.
If we are to continue to prosper however we need to address this issue. It can't just be treated as an image problem. As we head into a full scale Government review of the 2005 Gambling Act, an industry wide culture of compliance, ethical business and player protection is one of the key cornerstones to success. That culture needs to be embraced by our senior management and leadership teams and must be at the centre of our organisations.
Compliance and Player Protection for Senior Leadership.
We have joined forces with our colleagues at Seventh Wave Training and Rightway Compliance to develop a two day masterclass that will give senior business leaders the knowledge, understanding and information you need to create and maintain that player protection culture. We will be looking at this from both what the regulators expect and from the perspective of best in class, ethical practice. It is a must attend for anyone in a leadership role across our industry. Tickets are now on sale and more information is available here. We very much hope to see you there.