Knowing your customer in emerging markets.
We're delighted to welcome Veriff, the global AI driven tech platform bringing genuine global reach and trust to online identity, as a sponsor at our Player Protection Forum.
Don't miss their Head of Gaming, Peter Murray, moderate a panel discussion on Day 1 – Knowing your customer in emerging markets. Read on for a further insight from Peter…

Veriff, the global AI driven tech platform bringing genuine global reach and trust to online identity.
Knowing your customer in emerging markets. Where is next and how do we build trust and sustainability in areas where traditional Identity solutions are not available.
At the moment it seems like all eyes (and resources) are focused firmly on the gambling gold rush in the US, the gambling review in the UK or the technology challenges brought by the launch of new regulatory regimes in the Netherlands and Germany. 
These markets, as attractive as they may seem, are far from a level playing field and ultimately not in the reach of everyone as they come with significant hurdles. Be it the size of the investment required, the regulatory restrictions imposed, the drip feeding of licences or the technological integrations needed to pay for the eye watering tax regimes, there is a growing urgency to look further afield at what jurisdictions are going to deliver the next growth for the majority of the operators in the sector. 
If those jurisdictions are not a level playing field when it comes to accessibility they are also uneven when it comes to identity and KYC. Be it Latin America or Asia, India or South Africa, the data sources we take for granted are simply not available in markets devoid of traditional, static data points. So how do we achieve best practice in markets where traditional identity sources are simply not an option and what does it look like in practice?
Player Protection.
For the team here at Veriff we understand player protection is a global issue and when it comes to AML, KYC and player safety, we all want to take the robust best practices that have been developed over recent years to the new and emerging markets. But for that to work we all have to adapt. This is where we feel that technology steps up to provide some support for those gaps and here at Veriff we want to play our part. Customer expectations are changing and data sources and technology evolving. We think by bringing those to existing player protection ecosystems everyone benefits.
That is why having  more verification check points within your solution is important. Be it the fact we can check over 10k government documents that can be linked or aligned to device fingerprinting and global AML checks,  or that the lesson learned over the pandemic combined with advances in machine learning has brought average verification speed down to under 7 seconds means the solutions we provide are covering more of those key areas that matter. 
Trust and safely online is at the core of what we do. We hope to bring the technology that powers other sectors to gaming. Consumer protection is rightly at the core of discussions in the UK, that is why events such as the forthcoming Player Protection Forum are so vital. Bringing the sector together to discuss the latest issues, share the latest learnings and develop best practices that are going to be key as we strive to implement solutions that will help all stakeholders. We want to discuss how those lessons are scoped out globally and are looking forward to analysing how the advances the sector has made can be adapted and delivered in those jurisdictions that are next to regulate. We look forward to seeing everyone in March and keeping the collaboration going.
Stay safe and see you in March.
Peter Murray, Head of Gaming, Veriff.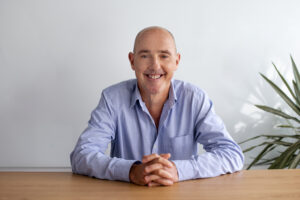 Peter leads Veriff's global Gaming team and is an expert on global identity with a particular focus on the Gambling sector. His experience lies in aligning emerging data and evolving technology solutions to increase engagement, drive business growth, enable regulatory adoption and ensure a safe and secure environment for all.
Meet Peter and the team from Veriff at the Player Protection Forum in London.