KnowNow Player Protection Forum – Speaker Annoucements
Book your tickets today for the KnowNow Player Protection Forum. We've got a packed agenda for the day. Here's an introduction to some of the speakers.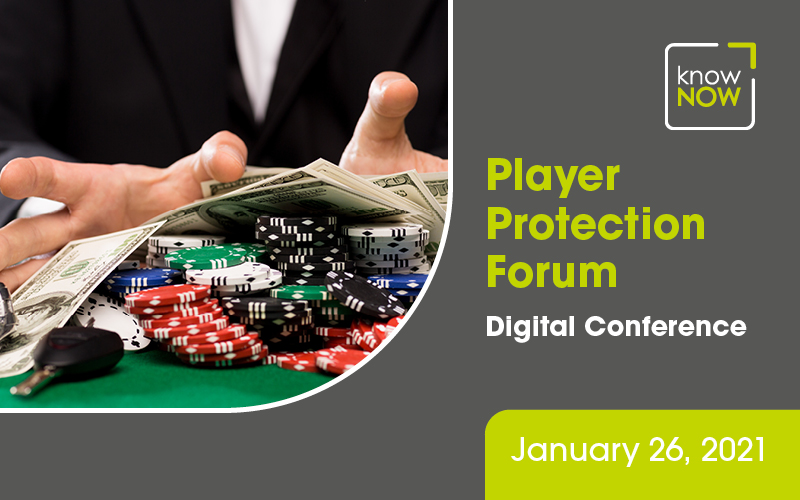 KnowNow Player Protection Forum. Meet some of the speakers.
Paul Dolman-Darrall, CEO. G Group.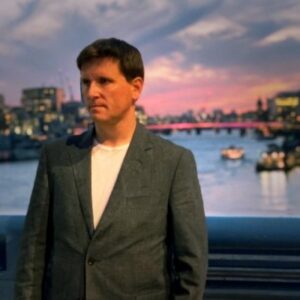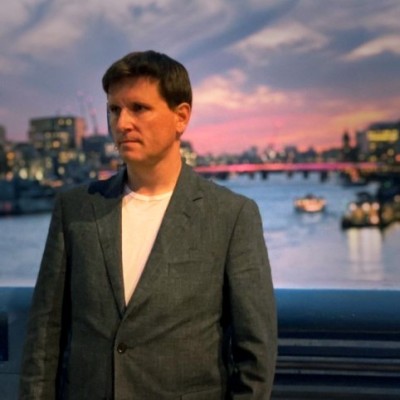 Paul is a gambling entrepreneur who founded a company that handles over £1bn worth of bets in less than 5 years despite being new to the sector. He has designed every type of gambling game imaginable, from games intended to support the fourth national lottery bid, a new keno so successful it was eventually banned by the Australia senate, and new patent-pending slot technologies amongst many others.
He is a non-executive advisor to Loto-Quebec, a $2bn state-owned monopoly delivering benefit for the Quebecers, non-executive director of Epic Industries, a company which builds slots for other providers and has been involved in the early days of YGAM.
Known for his strong opinions and willingness to challenge the status quo. At the Player Protection Forum he will share his experience on Game Design, with a high focus on the challenges of player protection. Expect to learn some maths, understand the real goal of the game designer, and have your mind taken over by a catchphrase by the end.
Pedro Romero. Head of Safer Gambling Policy. William Hill.
Pedro is the Head of Safer Gambling Policy at William Hill. He has worked in senior roles at leading iGaming companies including GiG, JPJ Group (Gamesys Group) and Marathonbet.
Aside from his industry roles, he has been the Head of Gambling Therapy, a charity which provides online support for problem gamblers worldwide.
Pedro is a trained psychologist and psychodynamic counsellor with extensive CBT (cognitive behavioural therapy) training. This expertise makes him one of the few people to have clinical, Safer Gambling and senior experience in the industry.
He is also an Executive Leadership Coach, trained at the prestigious Tavistock Institute.
Pedro will be discussing player protection culture with KnowNow MD, Paula Murphy.
Adrian Sladdin. Director. Seventh Wave Corporate Training.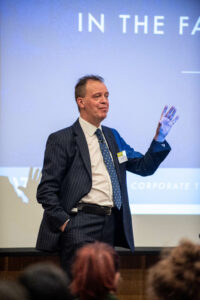 KnowNow 'regular' Adrian has been speaking at our events since day 1. Recently alongside Neil Tyson he has helped us deliver our exclusive live and interactive online training – Compliance and Player Protection in Times of Crisis.
Adrian is one of the founding partners at Seventh Wave Corporate Training, writing and delivering innovative corporate training as well delivering on large-scale international consultancy work for the financial sector. His corporate clients include Ladbrokes Coral, Lottoland, BetVictor, Playtech Deutsche Bank, J P Morgan and Santander.
His work includes safeguarding qualifications, high-level presentation and communication skills. This is in addition to a range of leadership and management programmes.
Adrian will be moderating the following panel discussion.
It's been said that gambling harm is a public health issue not a public relations issue. What does this actually mean for us as operators and how should it change our approach to player protection?
Adrian is joined on the panel by:
Kirsty Caldwell. Founder and Director. Betsmart Consulting.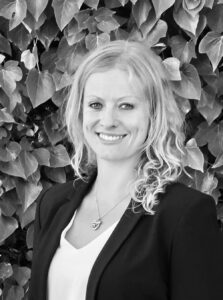 Kirsty has worked in the gambling industry for over fifteen years. Ten of which have been spent working on ensuring regulatory compliance in both tier one and start-up environments. She started her own company, recently, providing compliance services to all types of different stakeholders within the industry. Kirsty hopes to be able to make more of a difference to the industry as a whole by working with lots of different organisations rather than focusing on only one.
Find out more about Betsmart Consulting.
Chris Conroy. Chief Data Officer. Future Anthem.
Chris has been leading the charge on data science within gaming for a number years. At
Future Anthem
he is responsible for delivering AI & machine learning to the industry at a truly vast scale.
Jason Shiers. Certified Psychotherapist & Coach.

Jason Shiers is a Transformative Coach & Certified Psychotherapist at www.wideworldcoaching.com and www.infiniterecovery.co.uk.
He has worked with addictions and mental health for over 20 years in evolving ways. He has also been in recovery for 26 years from addiction.
Delivering a national education programme with Gamcare and YGAM.
Mike Kenward. Development Director. GamCare.

Mike has worked in the gambling field for over 10 years, starting out as a croupier in a busy central London casino. He moved on to GamCare, spending several years in frontline roles before joining the business development team. Mike now uses his knowledge to inform the development of GamCare's industry-facing services, building products that drive a more socially responsible culture, aiming to protect those at risk of gambling-related harm.
Kev Clelland. Operations Director. YGAM.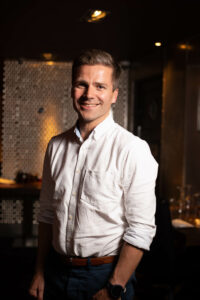 Kev Clelland is Operations Director at the Young Gamers and Gamblers Education Trust (YGAM) and has been with the charity since March 2018.
Prior to joining as the Education Manager for the North of England, he worked for 10 years as a Primary teacher across a number of schools in Yorkshire and acting as a subject lead in PSHE and Physical Activity, PE and School Sport, whilst also spending some time in a secondary setting. Before that he was a sports writer, working for a number of publications across Scotland.
Richard Williams. Partner. Keystone Law.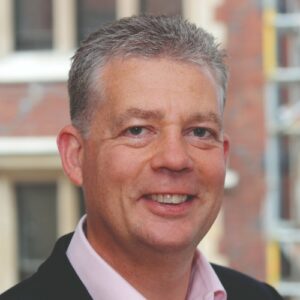 Richard is a partner at Keystone Law in London and is ranked by the Legal 500 and Chambers & Partners 2021 as a leading gaming lawyer.  He advises both the land-based and remote gambling sectors on regulatory issues.
His team is often brought in to advise on licensing due diligence and change of corporate control applications on corporate deals.  Richard regularly advises operators about compliance assessments and licence reviews (he has recently appeared on an appeal before the First-tier Tribunal), marketing, AML and social responsibility.
He has built up a sizeable following in the online competition space and assists clients to obtain approval from social media companies for real money gaming advertising.  Richard holds the ICA Certificate in Money Laundering Risk (Betting & Gaming) and is a regular contributor to industry publications and a speaker at international gambling conferences.
Richard works with 350+ partner level lawyers at Keystone Law. His focus being corporate law, offshore structuring and tax, VIP debt recovery and payment processing for the gambling industry.
Richard is moderating the afternoon panel discussion.
Addressing the going next door challenge. What does the industry need to do to protect players, address affordability and work together?
He is joined on the panel by:
Neil Tyson. Director. Rightway Compliance.

Neil is an accredited counter fraud specialist and member of the Institute of Strategic Risk Management with over 20 years' experience in helping senior managers take an ethical and proactive risk-based approach to managing their organisation's legal and regulatory compliance.
With a background which includes investigating criminals' finances he specialises in advising leadership teams on the nature of the threats they face, what they should do about those threats and how they should respond if things go wrong. As well as effectively designing appropriate risk management frameworks his audit background also enables him to provide independent assurance to the management board that procedures are operating effectively.
Neil is a firm believer that organisational culture is a key element in achieving 'compliance by design' where people instinctively do the right thing. For the organisations he has worked with, including FTSE 100 companies, this has enabled them to reduce their cost of compliance; reduce their cost of non-compliance; gain a greater ability to take risks and gain a competitive advantage in developing new products, services and areas of operation.
Neil's international career has covered public, not-for-profit and private sectors. He has helped organisations of all sizes and worked across a number of different regulated environments. He has also worked in North America. Here he advised on compliance issues relating to the complex mix of federal and state legal and regulatory requirements.
Neil now operates as an independent advisor having established his own consultancy Rightway Compliance.
Will Mace. CEO. EQ-Connect.

Will left his role as Head of Strategic Innovation at Kindred Group in order to co-found EQ-Connect, a company entirely focused on solving the going-next-door problem with and for the gambling industry.
Solving the problem has been described as an absolute gamechanger in terms of customer protection by UKGC CEO Neil McArthur. Achieving this is Will's primary motivation.  Will spent 10 years in the British Army and 5 years working in Financial Services for Barclays Bank before finding his way to the gambling industry.
Nicole Garrett. Regulatory Affairs Manager. Betting and Gaming Council (BGC)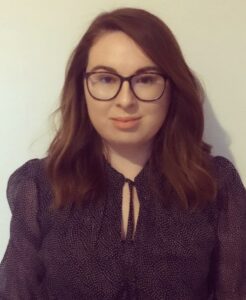 Nicole is Regulatory Affairs manager at the Betting and Gaming Council (BGC). She leads on a range of projects relating to the industry's Safer Gambling Commitments, including the Single Customer View challenge and working with operators on how industry-wide data sharing initiatives can be used for safer gambling purposes. Prior to joining the BGC, Nicole worked at UK Parliament for 5 years as a Senior Parliamentary Assistant covering a range of issues including the horse racing and betting industry.
Ray Wilson. Director. AMLGS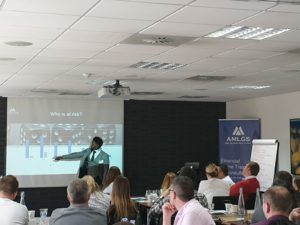 Ray is the Director of AMLGS, an organisation that delivers bespoke financial crime training and compliance services throughout a number of regulated sectors. He specialises in assisting regulated sector businesses to prevent money laundering and financial crime in its varying forms.
KnowNow Player Protection Forum.
Contact the KnowNow team to discuss this or any of our other events.