Day 1 – Player Protection Forum 2022. Coming next from KnowNow.
Join us in March 2022 for the KnowNow Player Protection Forum 2022 at County Hall on London's Southbank.
We've got a packed agenda over the 2 days with an exclusive workshop on day 3.
Read on for a look at the agenda for day 1 with details of confirmed speakers.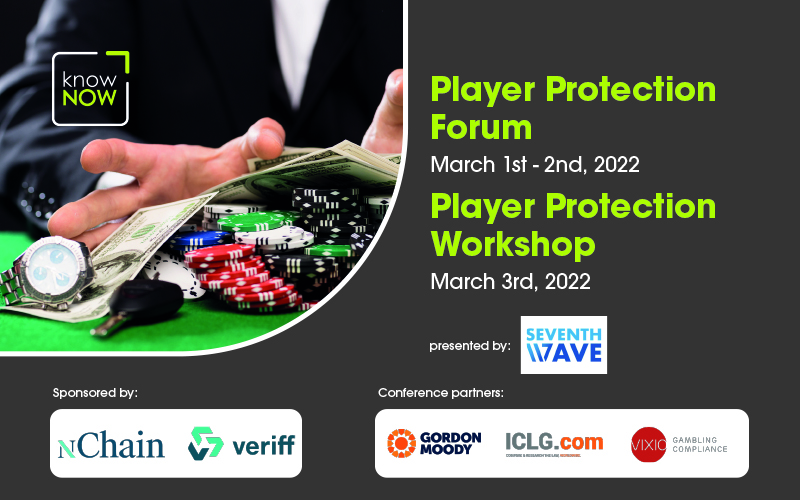 KnowNow Player Protection Forum 2022. Day 1.

09:00 Registration and refreshments
09:45 Opening remarks from the chair
Adrian Sladdin, Director, Seventhwave Corporate Training.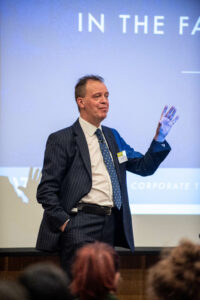 Adrian Sladdin, Managing Director, Seventh Wave Corporate Training will chair the Player Protection Forum. He'll also be running the exclusive Player Protection Workshop on day 3.
Adrian will be no stranger to delegates at KnowNow events having been involved in some lively debates at past events.
Adrian is one of the founding partners at Seventh Wave Corporate Training, writing and delivering innovative corporate training as well delivering on large-scale international consultancy work for the financial sector. His corporate clients include Ladbrokes Coral, Lottoland, BetVictor, Playtech Deutsche Bank, J P Morgan and Santander.
His work includes safeguarding qualifications, high-level presentation and communication skills. This is in addition to a range of leadership and management programmes.
09:50 Fireside Chat with Simo Dragicevic on how safer gambling has progressed so far and the role of technology as we move forward.
Simo Dragicevic, Founder, BetBuddy and Board Member, Responsible Gambling Council.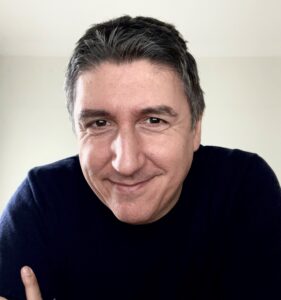 Simo is the founder of BetBuddy, the responsible gambling AI platform that was acquired by Playtech Plc in 2017, one of the industry's largest gambling technology providers.
Whilst at Playtech Simo oversaw Playtech's RG and Safer Gambling product and research strategy and was also Head of Playtech AI. Additionally, Simo sits on the Board of the Responsible Gambling Council and previously supervised on the Phd programme at City, University of London's Research Centre for Machine Learning. His research interests are focused on using data to understand behaviour and predict risk and in making AI more accountable, transparent and human-like. His research has been published at NeurIPS, AAAI, IJCNN and ECAI, as well as the leading journals and conferences in gambling addiction.
10:25 The Infinite Recovery Project  – A joined up approach to helping potentially vulnerable customers.
Jason Shiers, Certified Psychotherapist and Founder, The Infinite Recovery Project.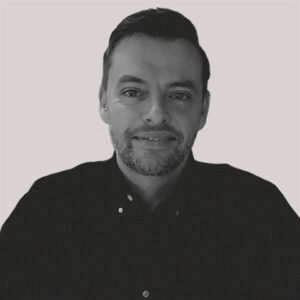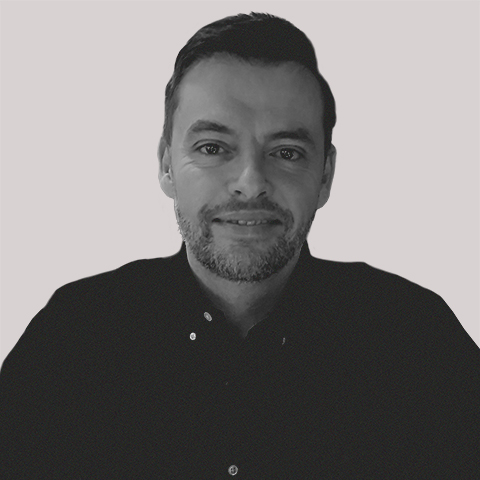 Jason Shiers has been working in the field of addiction for 25 years now. His journey began when he came into recovery in 1994. Since then he has been studying in multiple areas of psychology and various different understandings of how the mind works, how addiction is formed and how to help people who suffer live a happy, fulfilled and successful life.
Paula Murphy, Founder and Director, The Infinite Recovery Project.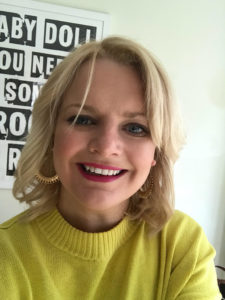 Paula Murphy is the Founder and Managing Director of KnowNow Limited. She is responsible for designing the content for KnowNow's suite of compliance and player protection events. She brings the skills that she has developed over a 20+ year career in publishing, event production and business management, combined with her knowledge of responsible gambling in the sector, to the Infinite Recovery programme.
11:00 Networking Coffee break
11:30  What operators need to learn from the Football Index
Niki Stephens, Partner in Betting & Gaming, Mishcon de Reya LLP.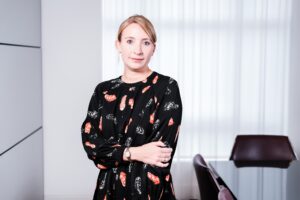 Niki is a gambling regulatory specialist with more than 10 years' experience advising clients in the gambling and gaming sectors. She regularly advises licensees in connection with compliance assessments and regulatory enforcement action by the Gambling Commission including licence reviews. Furthermore she also advises operators, software developers and platform providers in connection with regulatory and compliance matters including anti-money laundering, responsible gambling, consumer protection and marketing requirements.
Guy Wilkes, Partner, Mishcon de Reya LLP
Guy specialises in regulatory disputes, particularly involving financial and professional services and has been involved in some of the FCA and PRA's highest profile investigations against both individuals and institutions. Formerly he was a member of the FCA's senior leadership team and had responsibility for developing enforcement strategy, especially in relation to financial crime and anti-money laundering where he chaired the cross-divisional working group. While at the FCA, Guy set up and ran an internal expert group for investigations against senior individuals and also chaired the FCA's insolvency expert group.
12:00 Panel – Where next? Knowing your customer in emerging markets
Peter Murray, Head of Gaming, Veriff.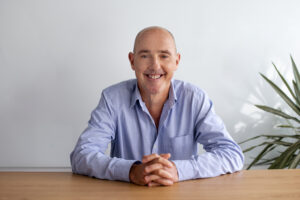 Peter leads Veriff's global Gaming team. He is an expert on global identity with a particular focus on the Gambling sector. His experience lies in aligning emerging data and evolving technology solutions to increase engagement, drive business growth, enable regulatory adoption and ensure a safe and secure environment for all.

13:00 Networking lunch break
14:00 Revisiting safer game design after implementing the Gambling Commissions new RTS requirements for online slots
Paul Dolman-Darrall, Chief Executive Officer, G Group.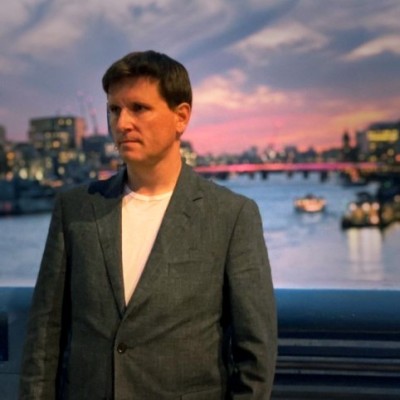 Paul is a gambling entrepreneur who founded a company that handles over £1bn worth of bets in less than 5 years despite being new to the sector. He has designed every type of gambling game imaginable, from games intended to support the fourth national lottery bid, a new keno so successful it was eventually banned by the Australia senate, and new patent-pending slot technologies amongst many others.
He is a non-executive advisor to Loto-Quebec, a $2bn state-owned monopoly delivering benefit for the Quebecers. Furthermore he is non-executive director of Epic Industries, a company which builds slots for other providers. He was also involved in the early days of YGAM.
14:35 The application of Blockchain technology in responsible gambling.
Nick Hill, Executive Director, PremierChain Consulting & Gambling.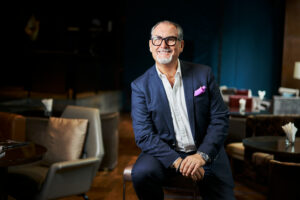 Nick has over 20 years' experience in iGaming. He has previously held senior positions as Head of eBusiness in UK and Ireland at Cable & Wireless Plc., COO at Interactive Gaming Holdings Plc (IGH), and Chief Commercial Officer at EveryMatrix, a B2B iGaming software provider.  Nick joined nChain, recently, as Sales Director.
Nick is the founder of the gaming consultancy Premier Chain. This focuses on introducing the benefits of blockchain technology to enhance various aspects of the industry. This includes responsible gaming, anti-money laundering (AML), and know your customer (KYC) guidelines.
15:10 Networking coffee break
15:30 Sports sponsorship is under the spotlight with calls to ban gambling businesses from sponsoring football teams. Is this the latest bandwagon or will it help make gambling safer for all? 
Moderator: Harry Pratt, Sports Journalist, Reach Plc.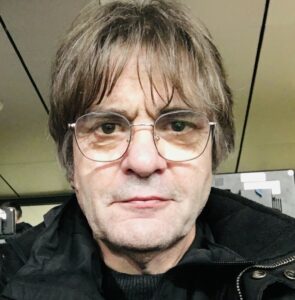 For three decades Harry Pratt has been a national sports reporter with many of the UK's leading media outlets. From SunSport in the mid-90s to Sky – as its first online sports editor – through to his current role covering football with Reach Plc's four Sunday titles, he has witnessed every significant change to the sports industry – and, particularly, the Premier League-inspired football boom.
Kirsty Caldwell, Founder / Director, Betsmart Consulting.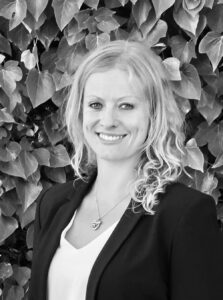 Kirsty has worked in the gambling industry for over fifteen years. Ten of these were spent working on ensuring regulatory compliance in both tier one and start-up environments. She started her own company, recently, providing compliance services to all types of different stakeholders within the industry. She hopes to be able to make more of a difference to the industry as a whole by working with lots of different organisations rather than focusing on only one. Read more about Betsmart Consulting.
David Richardson, Strategic Partnerships Manager, Better Change.
David has been working in the industry for a relatively short period of time after becoming the Strategic Partnerships Manager at Better Change in October 2021. He has a history of working in Sport in both education and engaging people in sporting activities, most recently working in sports tourism.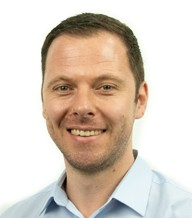 "Better Change exists to be the driving force for change in the gambling industry. We believe that everyone, players and operators alike, must be able to reach their full potential, free from the grips of gambling harm. We aren't anti-gambling. We enjoy the occasional flutter ourselves, but by partnering with operators to help them raise standards through improved compliance, innovative social responsibility strategies and providing robust safer gambling tools designed to maximise player protection, we can sustain our industry and deliver clear, sustainable and progressive results for our partners and their players. In short, we are here to help you deliver…Better Change."
Matthew Hickey, Chief Executive, Gordon Moody Association.
KnowNow Player Protection Forum 2022.
Introducing our sponsors.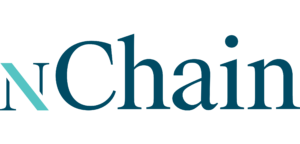 nChain is the global leader in research and development of blockchain technology. Find out more.

Veriff is the complete identity verification and KYC platform. Find out more.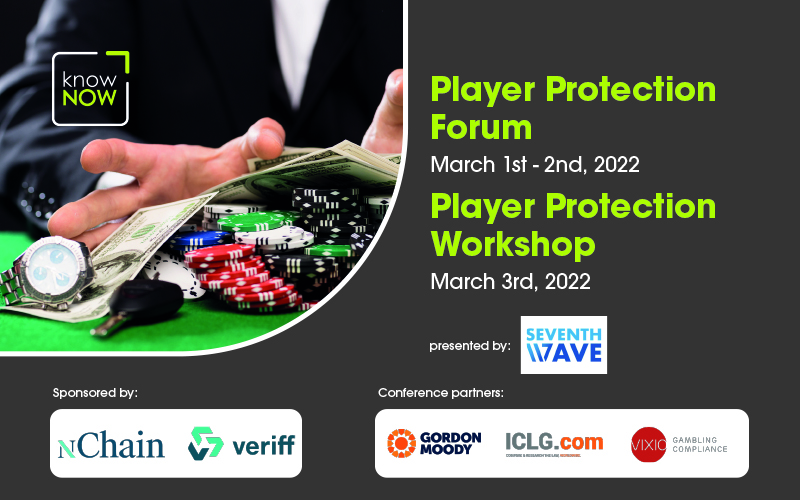 KnowNow Player Protection Forum 2022. Book your tickets today.
Contact the KnowNow team to discuss further.