What are the odds of Bob being paid more than Jane? – Gender pay gap reporting deadline looms!
With the gender pay gap reporting deadline around the corner we hand over to KnowNow Founder and MD, Paula Pusey…
It's a couple of busy old four day weeks this week and next with the Easter break ahead of us. The other crucial looming deadline is next Wednesday when all UK companies with 250 plus employees must have published their gender pay gap information.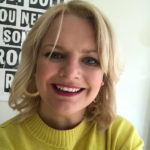 I've read a fair bit over the last couple of weeks about this topic and it seems that a lot of organisations are leaving this one right up to the wire. At the point of writing there are 4,588 entries on the Gov.uk website out of the 9,000ish who are required to report.
The clock really is ticking and the Equality and Human Rights Commission are making no bones about the fact that this absolutely has to be done. Rebecca Hilsenrath who heads up the commission recently issued a statement saying;

"Those who have not reported really are entering last chance saloon. This is not an optional; it is the law and we will be fully enforcing against all companies that do not report."
So what is causing the delay? I had to laugh reading an article published by the Guardian newspaper last week where an unnamed expert stated that;

"Companies are absolutely shitting themselves about how their employees are going to react. They are worried that senior women might just leave and it will  be more difficult to recruit women. There is this hide in the herd mentality because they know the media is all over it."
Okay so it made me smirk because I can be somewhat of a child. I loved the straight shooting in the statement but actually I think it's potentially pretty spot on!
This is the most transparent reporting on the gender agenda we have ever seen. I know from my own experience, and that I love to have a good old chat, that most women get seriously irked by the idea that their male colleagues are 'raking it in' when they are bringing just as much to the table. If you value your female talent and you want to attract more of it then it's time to address this disparity!
You should value your female talent because study after study shows that a more diverse workforce makes for a better business commercially and in terms of innovation.
How do we think the gambling industry is stacking up in this area? Well I had a root through the statistics that have been published so far on the Gov.uk website and there are not that many gambling businesses listed yet but I will share what I've seen to date.
The statistics show that the national average gender pay gap is 18.4%. Some of the bigger players in our industry are doing better than that.
Ladbrokes Coral Group, who were amongst the first 50 firms to disclose their figures, have reported a 15% mean pay gap and 2.5% median gap. They have also publicly stated their ambition to improve in this area.
William Hill came in at 17.2% mean pay gap and 5.7% median gap. The Hippodrome Casino reported 17.7% mean pay gap and 4.7% median. Jennings Racing Ltd 15.2% mean pay gap and 8.7% median.
There was also a shining star in Cashino Gaming Ltd who have reported that they pay their female workers 0.7% more when assessing the figures on a mean basis and 1.8% more median. They have also reported a comparatively even split of men and women in each pay quartile with the top quartile at 45.6% male and 54.4% female.
There is still some way to go to achieve parity. However seeing companies in our sector doing better than the national average on this point is encouraging.
The disheartening stats come to light for some organisations when you take a closer look at the percentage of men and women in the top pay quartile though. Camelot Lotteries – 74.1% men to 25.9% women. Inspired Gaming 82.2% men to 17.8% women.
Ladbrokes Coral Group Plc are reporting 60% men in the top quartile and 40% women. William Hill similarly 60.1% men to 39.9% women.
It seems to me that the idea that we need more women in senior roles is still very valid. The gambling industry has a lot of very forward thinking organisations amongst our ranks. There are some amazing women in leadership roles. We have an opportunity here to really capitalise on this. We can ensure that our diversity strategies enable us to attract and retain the right kind of talent.
In the interest of fairness, I should also say that the Gambling Commission stats are there for all to see at a 7% mean and 7.4% median pay gap. Their top quartile is made up of 61.5% men and 38.5% women. We'll be hearing from their Chief Executive, Neil McArthur and Executive Director Sarah Gardner at our event in May. I know for a fact that diversity is clearly on their agenda.
We'll be talking about gender pay gap reporting along with all the other key issues on how diversity can help you successfully drive your business forward on 22nd May at Equality, Diversity and Inclusion in the Gambling Industry. We hope to see you there. Tickets are available now.