Dan Waugh from Regulas Partners added to day 2 panel on Problem Gambling and social responsibility
Dan Waugh, Director at Regulas Partners will be on the panel discussion: Problem gambling – developing and implementing a social responsibility program.
He is joining Pedro Romero from Gambling Therapy, part of the Gordon Moody Association, and Daniel Reilly from Gamcare on the panel.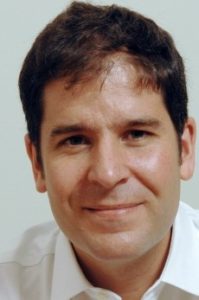 Regulas Partners are a strategic consultancy focused on international gambling and other related industries. This panel discussion takes place on day 2; Social Responsibility for Gambling Operators.
Dan advises a number of clients on the development of responsible gambling programmes and has also written extensively on regulatory matters.
Before joining Regulus, Dan worked for nine years at The Rank Group. As group strategy director he had responsibility for strategic planning, consumer research, regulatory risk analysis, capital investment and purchasing.
He has a broad background in the leisure industry, having worked at Whitbread for five years (as director of investor relations). Dan was also the first chairman of YGAM, a UK-based charity, that seeks to raise awareness of youth gambling-related harm.
Don't miss out. Book your place today.