View from the Chair.
Player protection will feature large in the new National Strategy to Reduce Gambling Harm. This will be published by the Gambling Commission on the 25 April. For a further insight we hand over to our chair for the Player Protection Forum, David Clifton….
Just four weeks to go now to the Player Protection Forum on 22 May, which I am greatly looking forward to chairing.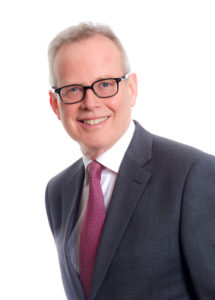 Player Protection and Reducing Gambling Harm.
The issue of player protection could not be higher on the Gambling Commission's scale of priorities than it is currently. Indeed, protecting the interests of consumers and preventing gambling harm to consumers and the public are the top two priorities listed in the Commission's recently published Business Plan for 2019/20.
It's a highly topical subject too. Today, Conservative MP Richard Graham's Ten-minute Rule Bill will see him make a speech calling on the government to institute a mandatory levy on gambling operators to fund a major independent gambling-related harm research initiative and more gambling clinics.
Player protection and a change of emphasis from "responsible gambling" to "safer gambling" will also feature large in the new National Strategy to Reduce Gambling Harm, when it is published by the Commission tomorrow, 25 April.
Explaining this change of emphasis, the Commission's CEO, Neil McArthur, has said:
"Responsible gambling suggests that the individual customer is principally in charge of keeping themselves safe. By focusing on safer gambling, we want to emphasise that there is a clear onus on gambling operators to protect their customers."
Player Protection Media Coverage.
Player protection issues keep making newspaper headlines, not necessarily for all the right reasons. Recent examples include:
Good news relating to gambling tends not to grab the same media attention. In my view, more positive press attention should have greeted:
UK Gambling Industry.
What is clear is that the UK gambling industry is likely to remain under regulatory, public, parliamentary and media siege for some considerable time to come yet. For example:
Player Protection Forum.
With an array of extremely knowledgeable and experienced speakers, this is most definitely the "go to" event for anyone involved in, or with an interest in, gambling player protection. I look forward to seeing you there.