Player Protection at the core of our business…
We've got a great afternoon panel discussion at the Player Protection Forum with Peter Murray, Director of Alexem Services moderating. The panel will discuss how to get our commercial teams to work closely with player protection. How can we build it into the core of our business rather than simply seeing it as an annoying box to tick?
So time to introduce the moderator and two confirmed panellists.

Introducing our moderator Peter Murray, Director, Alexem Services.
Peter Murray is Director at Alexem Services and Rambler-in-Chief at Gambling Ramblings. He is a specialist in identity with a focus on regulated markets and the global Gaming sector.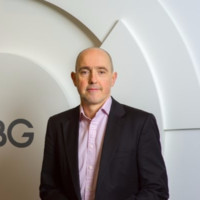 For over a decade he has worked with governments, regulators, operators and key industry stakeholders. This is to define best practice and ensure innovation in the areas of data and technology is adapted in order to meet regulatory requirements and industry challenges. He has testified in the United States. Furthermore he has presented globally on Issues of Identity, KYC, AML, fraud, self-exclusion and responsible gambling.
Joining Pete on the Panel will be:
Jack Symons. Founder of Gamban.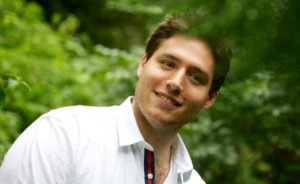 Jack Symons, founder of Gamban, brought to market the most effective gambling-blocking software (according to an independent evaluation commissioned by GambleAware), helping thousands of problem gamblers around the world by restricting access to gambling content.

Gamban is proud to be GamblingCompliance RegTech Provider of the Year 2019 (Global Regulatory Awards) and Software Rising Star 2018 (EGR B2B Awards). As well as supporting individuals, Gamban also works with leading operators, suppliers, banks and regulators to enable effective self-exclusion. This is a crucial component of effective player protection and safe gambling.
Perrin Carey. Advisory & Assurance | Mentoring | Board Development.
Perrin is a highly experienced, professionally qualified and Fellow of the International Compliance Association (FICA) who has worked at executive level in compliance, risk management and governance for over 15 years. This has involved financial services, e-gaming, UK Higher Education and regulatory authorities.
Perrin's work focuses on the integration of governance, risk and compliance and how by doing this, businesses can generate better outcomes, such as, long-term growth, shareholder value, sustainability, consumer confidence and of course, regulatory compliance.
As both an experienced professional and researcher, he has a pragmatic but evidence-based approach to this most challenging area and is passionate about changing the compliance narrative.
Player Protection Forum.
View the full agenda and book your tickets today.