Psychology of problem gambling in women.
Welcome to Liz Karter. Liz joins our line up of speakers at our digital conference in January –  The Player Protection Forum. She'll be talking about the Psychology of problem gambling in women. It really is time to take note. Statistics show that the number of female problem gamblers is increasing at a faster rate than men.
Liz is as a Leading UK Therapist in Gambling Addiction in Women, Author and Consultant Therapist to TV & Radio.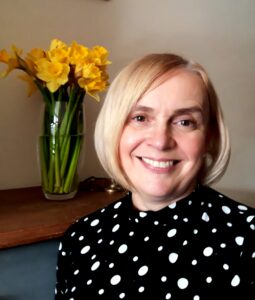 Psychology of Problem Gambling in Women.
With over two decades of experience and a pioneer in identifying the differences in male and female gambling addiction, Liz Karter is considered a leading UK therapist in gambling addiction in women.
Having worked within the leading UK gambling addiction treatment agencies since 2001, Liz established the independent treatment practice, Level Ground Therapy, in 2010. Still very much a practicing therapist she treats women and men at Harley Street London and via video link worldwide.
Liz is the author of three published books on gambling addiction in women. In addition she has also contributed chapters to books by national and international experts on addiction.
Her experience and understanding of gambling addiction have led to Liz developing a portfolio of gambling company clients for whom she acts as consultant. She also contributes articles and interviews to gambling industry publications. Furthermore she has had the honour of judging the Social Responsibility category of the International Gaming awards for six consecutive years.
With an excellent reputation for making sense of addiction in an approachable style, Liz is a regular TV and radio consultant therapist and conference speaker.
Books by Liz Karter.
Gambling Addiction in Women:Four Weeks to Freedom: A Practical Guide to Recovery.
Working with women's groups for problem gambling.
Player Protection Forum.

View the full agenda and book your tickets today.