Don't miss. Paul Buck from Epic Risk Management
After a fantastic opening day at Keeping Crime out of Gambling we're all set for day 2; Social Responsibility for Gambling Operators.
With loads of great content including Paul Buck, CEO Epic Risk Management in the afternoon; Against All Odds.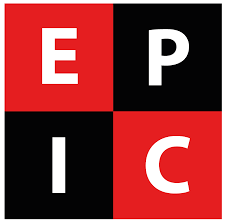 EPIC Risk Management is the leading independent gambling harm-minimisation consultancy in the UK and Ireland -their mission is to take the problem out of gambling.
EPIC's team are made up of skilled and experienced consultants. This includes those that have had previous issues with gambling disorder and others who have never gambled in their lives. Paul Buck, CEO, had a ten-year pathological gambling disorder whilst he was a senior finance professional for Europe's largest bank. It is this mix of business acumen combined with the experience of a decade long gambling disorder, and most of its negative effects, which led to the conception the company.
EPIC work widely within the Armed Forces, Criminal Justice, Professional Sport, the Financial Services Industry and Education. It is within these sectors that there is a higher prevalence of problematic gambling. EPIC are now recognised as the go-to people as trusted advisors. When working with clients, EPIC work to identify and reduce the brand, reputational, financial and human risk caused by out-of-control gambling.
In 2018,EPIC Risk Management has agreed a contract with a large gambling industry operator for the first time. By working with Responsible Gambling, Player Safety, AML and Fraud teams, EPIC will share its expertise from other sectors to help make gambling safer for its customers and allow its partner operator to intervene in the right way at the right time.
See you all tomorrow for Social Responsibility for Gambling Operators.