Manchester PR agency, Roland Dransfield, to present Improving the image of the Gambling industry.
The Gambling industry is in crisis, with political pressure, official censure and shattered public confidence knocking angrily at the door. Roland Dransfield's most senior communications experts will share with you the key ingredients required for creating a positive communications strategy that cleans-up your reputation and boosts public perception in an age where authenticity and transparency are crucial.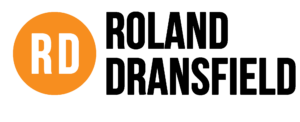 HOW THE THREE 'C'S' CAN SIGNPOST A ROADMAP AWAY FROM CRISIS FOR THE GAMBLING INDUSTRY
The Gambling industry is in crisis, with political pressure, official censure and shattered public confidence knocking angrily at the door. The road out of this potential catastrophe is to go beyond mere compliance. A new era of gambling beckons – one where Corporate responsibility blends seamlessly with an industry-wide CSR strategy and is underpinned by tangible and demonstrable Compassion for those who fall through the safety net we establish.
To shift public and political perception, a sea of change is required – a new layer of self-regulation, above and beyond current legislation that blends these three C's. But perhaps most importantly, operators not only need to clean up their act, but be seen to clean up their act.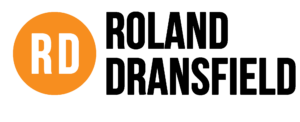 Roland Dransfield is more than just a creative communications agency. Their Manchester-based team is made up of commercially minded ex-journalists, experienced PR practitioners, designers, content and digital experts, crisis communications experts and online reputation managers who have all been chosen for their specific expertise – and for their reputation for producing quality work. Together they create fully integrated campaigns that connect their clients to their target audiences – their customers, their life-blood. Whatever the sector, they apply this expertise to develop and deliver campaigns that are always creative, compelling and, above all, commercial.
About the speakers:
Caroline Aspinall, Associate Director.

Caroline is a highly experienced communications professional with a proven track record in executing successful national, regional and trade campaigns for clients. As a former award-winning multi-media journalist for titles such as the Liverpool Echo, the Daily Mirror and the Sunday Express she has superb news awareness and uses this experience, and her connections, to ensure her client's key messages make it into the media.
Caroline is highly experienced in planning and leading tactical media relations campaigns which deliver the right commercial results to move organisations forward. An ideas powerhouse, she creates compelling creative campaigns that deliver on her client's objectives and ensures that they consistently out-market their rivals.
Adam Moss, Head of Consumer.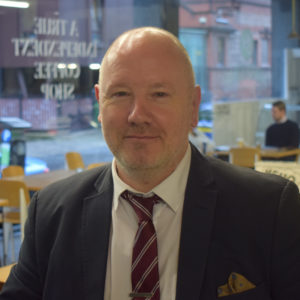 Adam joined Roland Dransfield as Head of Consumer after winning awards in both his 20 years as a national newspaper journalist and decade-long consumer PR career. Adam has worked with some of the biggest brands on the High Street, including Wilko, The North Face, Chicago Town, Cussons, Dr Oetker, Kellogg's, Lyons Coffee, Hilton Hotels, Best Western, Thomson Al Fresco and Blackpool Resort.
Adam is an expert at crafting creative consumer PR campaigns that tell stories and make brands famous. His multi-channel campaigns, while buttoned-down and target-driven, are designed to engage new and existing audiences with surprise and delight at their core. Adam's extensive Fleet Street career also means his national news-desk contacts, both traditional and online, are second-to-none. He not only has the ability to spot exactly what it takes to turn a press release into an instant national news story, he counts many national news editors, features editors and columnists as personal friends.