My slice of ICE – Was it really all pole dancing and body paint?
KnowNow Founder and MD, Paula Pusey attended ICE this week. Here's her own slice of ICE…
The gambling industry is making headlines again and once again it seems to be for all the wrong reasons. I have spent the last couple of days at ICE and yes there were plenty of companies using promo girls to sell their wares. Yes there were plenty of men dressed in suits ogling girls who were barely dressed at all swinging around poles. Yet, this is nothing new – it happens every year at the event so why does it make the headlines now?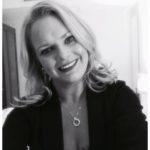 It doesn't take a marketing genius to have your finger on the pulse of public opinion when it comes to this kind of objectification of women. It just isn't cool! I don't have anything against pole dancing per se, it's actually really hard to do – I know. I've taken a few pole fitness classes in my time and you know you've done a workout the next day! I don't think however that it has any place at a trade show and I'm going to take a few moments to share my thoughts on why that is.
The gambling industry is in the midst of an identity crisis. The public don't trust us and they see us as part of a seedy underbelly of society. The press are reporting all the time about gambling related harm, links to crime and now we are throwing institutional sexism into the mix as well.
The regulators have made their position clear. Companies need to clean up their act and be seen to be doing so. Senior industry executives that I speak to want their companies and the industry they operate in to be seen as legitimate businesses that are able to attract top talent. I've heard many say that they identify themselves as technology businesses. The problem here is that if we want to be taken seriously in that arena we have to ditch this dinosaur, male only image!
Diversity isn't just about skimpy outfits! I don't care what people are wearing so long as they are taken seriously as valuable human beings. Therein lies the problem…
I attended a really good Global Gaming Women seminar at ICE on Wednesday. During her keynote speech Sarah Harrison, Gambling Commission, gave real life accounts of how very talented senior women have been ignored by male colleagues as a result of the unconscious bias this kind of objectification perpetuates. Helen Walton, Founder of Gamevy said that she actually gets people questioning her authority to sign contracts on behalf of her own business!
The real important point for me is that diversity isn't just the right thing to do, it's good for business as well. I am concerned that the intelligent and important issues don't get buried under a media storm of playboy bunnies and lecherous men.
The recent Mckinsey research study in this area found that companies in the top quartile for gender diversity are 21% more likely to have above average profitability than companies in the bottom quartile. The Harvard Business review reported at the end of January that there are clear links between diversity and innovation.
The gambling industry has a recruitment problem to deal with. Companies need to attract and retain top talent. Younger generations really care about these issues. According to the 2016 Cone Communications Millennial Employee Engagement Study, three quarter (76%) of Millennials consider a companies social commitments when deciding where to work. Almost two thirds (64%) won't take a job if a potential employer doesn't have strong corporate social responsibility practices.
We are competing with other industries to attract this talent. If we don't sort out our image problems we just aren't going to stack up!
The other point is that gambling is not a men only pastime. Women gamble too! The most recent Gambling Commission survey showed that 44% of women have gambled in the past four weeks. That's a pretty big potential audience to just ignore and alienate!
I'm going to close this blog with the words of Per Eriksson, CEO of NetEnt. Speaking on the panel session of the Global Gaming Women seminar on Wednesday, he said "It's our job, being in this industry, to make it a normal industry." And do you know what? – He's right!
We'll be discussing the business benefits of diversity and how to facilitate the required culture change at our next event. Early bird tickets are now available for Equality, Diversity and Inclusion in the Gambling Industry on 22nd May. We hope you'll join us there.