Regulatory Update at Keeping Crime out of Gambling conference
We'll be kicking off our Keeping Crime out of Gambling event on January 22nd with a Regulatory Update. We're delighted to announce that this will be presented by two partners from gambling law specialists and leading city gambling law firm Harris Hagan. Welcome to Bahar Alaeddini and John Hagan.


About Gambling law specialists Harris Hagan.
Harris Hagan is the only exclusively specialist gambling law firm in London. The firm was top-ranked in Chambers UK and Legal 500 in 2017 and won the award for "Best Regulatory Lawyer or Law Firm of the Year" at the GamblingCompliance Global Regulatory Awards 2017.
The firm advises many of the world's largest gambling operators in all areas of land-based and online gambling. They have clients from every sector of the industry. This is in addition to investors, governments and overseas regulatory authorities.  Harris Hagan have the largest dedicated gambling legal and regulatory team in a UK private practice offering unparalleled legal experience, knowledge and commercial understanding of the gambling industry.
About Bahar Alaeddini.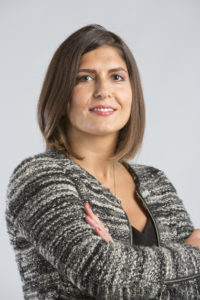 Bahar is a Partner at Harris Hagan. She specialises in all aspects of online and land-based gambling law, advising major B2C and B2B operators, start-up operators, investors and financial institutions. In addition Bahar advises clients on licence applications, investor due diligence, compliance issues, Gambling Commission requirements and investigations, regulatory settlements and Panel reviews.
She is a member of the International Association of Gaming Advisors and the European chair of Global Gaming Women.
About John Hagan.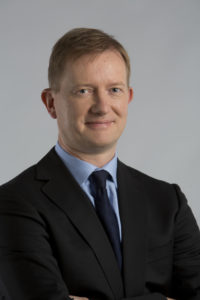 John Hagan is recognised by the independent legal guides as a leading international gambling lawyer.
He qualified in 1993 and practised as a commercial litigator before specialising in gambling law from 1998. Furthermore he has advised many of the world's largest gambling operators.
John is frequently instructed by other law firms, private equity firms and banks to provide specialist licensing and regulatory expertise in respect of corporate investments and transactions.
John is an experienced advocate, a frequent and respected conference speaker and a regular contributor of articles to national and international gaming publications. He is also secretary of the International Association of Gaming Advisors, a member of the International Masters of Gaming Law, Deputy Chairman of Gamcare, the leading problem gambling charity in the UK and Chairman of the Industry Group for Responsible Gambling.
John read law at University College Dublin. His personal interests include golf, rugby, football and chess.
Keeping Crime out of Gambling.
Tickets are available for Keeping Crime out of Gambling on January 22nd. See the full agenda here.