All-In Doesn't Mean You're Out – Emily Leeb
As time goes on it's more and more apparent that the stake is in the ground when it comes to equality, inclusion and diversity in the work place; around the world, in every industry and glaringly in gaming, particularly with new laws in fruitful jurisdictions. The topic goes far beyond wrong and right and even beyond gender. If you've broached this subject with even just a couple people, you'll likely have noticed a sense of the polarization. While I think it's fascinating, I'd like to purpose a different perspective.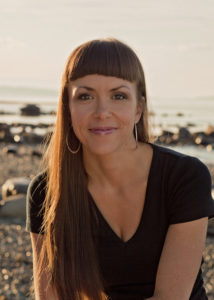 Workplace Diversity.
This is not divide and conquer. If you're a middle aged white man,being all-in with diversity, inclusion and equality doesn't mean that you're out. Not at all. This is the dawning of a new era, a lasting sustainable shift that will come to fruition via a marathon, not a sprint. There's advocates trekking along creating shift and transformation one conversation, one relationship at a time. These advocates will come in all ages, shapes, sizes, genders and races. These are the innovators and this stake in the ground is a filter to find those people. It's a catalytic opportunity to be at the forefront of progression in this particular area of doing business.
The mission for gender equality and diversity in the work place is based on inclusivity. Stephen Covey says 'Strength lies in differences, not in similarities'.  Male and female energies and dynamics are different, as are cultural and traditional routines. Therefore the shifts come from our way of being, how we are in relationship and communication with our peers and our teams. What are the qualities of the leaders that are creating impact and change? Let's embody those.
This is about creating effective, powerful and diverse teams.
This is about honouring the strengths of both genders, cultural backgrounds, lifestyle choices and incorporating them in a way that propels innovation, power and growth with respect to the gaming industry, and it's future and it's global impact.
Let go of that which no longer serves. Adapt to the changing world and embrace what's possible. Change is inevitable. I could spit off a ton of facts about how much better companies are doing in other industries, look at Vodafone in the UK for example. Oh wait, I said I wasn't going to do that. I won't bother then to mention how well the bottom line is affected when gender diversity is implemented. Doing what is integral is the new "powerful." Where there's a will, there's a way… You don't always have to know how to get there, you just need to know where you're going. Because when you're committed to the where the way will be revealed. And those in the way of creating that impact are not your people. This is your filter.
Equality, Diversity and Inclusion in the Gambling Industry conference.
Join me on May 22 in London for the KnowNow Equality, Diversity and Inclusion conference. On May 23, I'm hosting a workshop to integrate key insights from the conference into the workplace. Be ruthless in your way of being, this is where you're shifts will come from. I look forward to being with you all on May 22 & 23.

"Until one is committed, there is hesitancy, the chance to draw back, always ineffectiveness. Concerning all acts of initiative (and creation), there is one elementary truth, the ignorance of which kills countless ideas and splendid plans: that the moment one definitely commits oneself, then Providence moves too. All sorts of things occur to help one that would never otherwise have occurred. A whole stream of events issues from the decision, raising in one's favour all manner of unforeseen incidents and meetings and material assistance, which no man could have dreamt would have come his way. I have learned a deep respect for one of Goethe's couplets:

Whatever you can do, or dream you can, begin it.

Boldness has genius, power, and magic in it!"

William Hutchison Murray