New! Advertise your latest vacancies with KnowNow.
Give your recruitment efforts a boost and promote your latest vacancies with KnowNow. The KnowNow Monthly E-bulletin is sent to over 3200 gambling industry executives on the last Wednesday of every month. Advertise your latest vacancies with KnowNow to increase your reach in the industry and attract more high calibre candidates.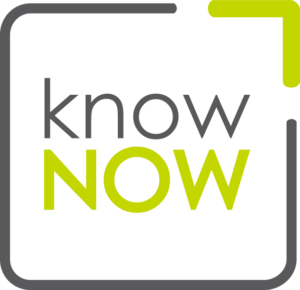 Advertise your latest vacancies on our Monthly E-Bulletin.
Recruiting? KnowNow can help you attract the candidates with the expertise that you need to drive your business. Advertise your vacancy with us and we'll help to promote and get it in front of our network of senior gambling industry executives
Since January 2018 we have specialised in conferences for the gambling industry. Our events are attended by senior industry executives across compliance, legal, responsible gambling, player protection and marketing. Our delegates pay between £675 and £795 for a ticket to our events. Through our events we have built a solid brand and good reputation in the gambling industry.
Here's how we will help you promote your latest vacancies.
Wednesday.
Your job will be listed complete with link and contact details on the KnowNow Limited Monthly Bulletin. This is emailed direct to over 3200 gambling industry professionals including paying delegates to our events since 2018.
Average Open Rate – 15% of which average of 21,27 Clicked through.*
All jobs will individually be posted on the KnowNow Linkedin and Twitter accounts complete with your company branding.
Thursday.
The KnowNow Bulletin is posted across the KnowNow Linkedin and Twitter pages.
Friday.
An email promotion is sent to our database. This will include a link to the Monthly Bulletin which includes your advertised vacancies.
Here's how you can use the KnowNow Monthly Bulletin to help you to attract the right calibre of candidates:
Listing on the Latest Jobs Section on Bulletin:
For only £50 a vacancy or £200 for 5 you'll benefit from:
Listing on the KnowNow Monthly Bulletin under a Latest Jobs heading. You can include a link to your vacancy and contact details as well.
Your job individually posted on our Social Media complete with your companies branding.
Enhance your recruitment campaign with exclusive sponsorship of the bulletin job section.
We offer exclusive sponsorship opportunities with your banner advert heading the job section on the bulletin. This will enable you to generate further interest and promote your organisation as an employer of choice.
Why not book a longer term sponsorship and benefit from our series discount?
1-3 £150 per month / 4-7 £100 per month / 8-12 £75 per month.

Give yourself a competitive edge. Contact us today to see how we can help you with your recruitment effort and attract the candidates your business needs.
Telephone: +44 (0)77 3421 5166 Email: matthew.holley@knownowltd.com
* Average from last 3 KnowNow Monthly Bulletins.