Sarah Hanratty Senet Group speaking at our November event
Welcome to Sarah Hanratty from Senet Group, who joins our lineup of speakers at Responsible Marketing for Gambling Operators. She'll be speaking on the panel discussion; How much impact do responsible gambling messages and safer gambling campaigns actually have?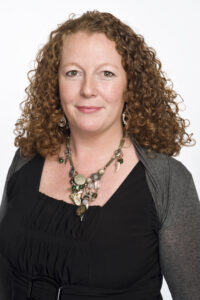 About Sarah Hanratty.
Sarah Hanratty joined Senet Group in August 2018 as Chief Executive. Senet Group is an independent body focused on promoting safer gambling by raising standards, promoting best practice and supporting industry collaboration and leadership to reduce gambling harm.
Sarah Hanratty was formerly Deputy Chief Executive & Director of Corporate Affairs for the Portman Group leading responsible alcohol standards for the UK. She was responsible for policy, strategy and communications to promote responsible marketing and reduce alcohol misuse.  Sarah has worked on a wide range of industry-led initiatives to reduce alcohol misuse and promote safe and vibrant night time economies.
She joined the Portman Group as Head of External Affairs in 2010 from the National Lottery Commission where she led communications for the international National Lottery licence competition. Here she had responsibility for strategy, corporate communications, media and stakeholder relations.
Prior to that, Sarah was Press Secretary to the Leader of the House of Lords and Strategic Communications Manager for the Cabinet Office. She also worked in local government.
Sarah was non-executive director on the board of the Royal Yachting Association from 2014 to 2018, and was named as one of Cranfield School of Management's 100 Women to Watch List 2017.  She began her career in local government and is a Member of the Company of Public Relations Practitioners, Women on Boards, PRCA and Chartered Institute of Public Relations (MCIPR).
Responsible Marketing for Gambling Operators.
Join us in London for what promises to be an essential day. Your can view the full agenda and book your tickets here.