Digital Training: Protecting your business and your customers from harm
Event Phone: + 44 7734 215166
May 4, 2021 - June 3, 2021




3:00 pm - 4:30 pm
Course Overview:
This two track course is designed to give anyone working in compliance and player protection in the gambling industry all of the knowledge and tools they need to achieve best in class performance now and into the future. 
We look at the issue from two angles of legal / regulatory and ethical and explore both what you have to do to satisfy regulatory requirements and what you should do to ensure that best practice is achieved.
The course is comprised of ten 90 minute live sessions held online and backed up with course materials for you to keep.
"I really enjoyed the course and it was nice to have the two different tracks. For me it was really helpful, I learned a lot and it was great that it was interactive. I think that's the best way to pick up the information."

Nicole Bernaerts, Regulatory Compliance Officer, L&L Europe Ltd
What you will learn:
Track 1 – Understanding and managing risk

Neil Tyson, Director, Rightway Compliance
04th May 2021, 15:00 (GMT) – Taking a risk-based approach
Operator level risks
Customer level risks
Use of open source information
New and emerging risks including current crisis
Crypto / virtual currencies
Risks as a positive business enabler
11th May 2021, 15:00 (GMT) – Being prepared for an audit or regulatory visit
Evidencing decisions
Interactions
Complaints
What an effective training plan looks like
What ongoing monitoring and review means
18th May 2021, 15:00 (GMT) – An ethical approach to protecting players, while also protecting your business' finances
Beyond regulation – ethical behaviour
Global culture, legal and regulatory variations
Compliance by design
Can we do it v's shall we do it
Wider impacts of crime and gambling harm
CSR
25th May 2021, 15:00 (GMT) – Roles and responsibilities
Duties under POCA
Whistleblowing
Reporting requirements
Avoiding silos
Use of data linking to other requirements e.g. data privacy and consumer protection
01st June 2021, 15:00 (GMT) – Protecting your Personal Licence
Managing risks through others and taking all reasonable steps
Supply chain risks
Investment risks – where is your money coming from?
Track 2 – What is our social responsibility?

Adrian Sladdin, Director, Seventh Wave Training
06th May 2021, 15:00 (GMT) – How to prioritise safer gambling
Setting standards and establishing protocols
Safer gambling measures and minimising risk
13th May 2021, 15:00 (GMT) – The psychology of the player
Case study and analysis
Why people gamble
Research and development
20th May 2021, 15:00 (GMT) – How to recognise markers of harm
Defining observed behaviors
Social responsibility
Our duty of care
Interventions
27th May 2021, 15:00 (GMT) – Problem gamblers and pathways to help
Identifying problem gamblers
Understanding cognitive pathways and mental health issues
 3rd June 2021, 15:00 (GMT) – Embracing a culture of change 
Best practice in safer gambling
Responsible marketing
Customer care
Who should attend?
This course is essential for anybody working in compliance and player protection in the gambling industry. Delegates can either attend both tracks or you can send two people from your business on the separate tracks.
What can you expect?
Expert tuition – Our course leaders bring decades of experience in fraud prevention, player protection and education. They will provide you with a wealth of expertise, knowledge and information and take you through all of the key topics with a logical step by step approach. 
Interactive learning – Even in this digital environment we believe that the best learning is interactive. We will therefore provide a forum for group learning, Q&A, role plays and discussion. 
Practical tools – Full downloadable course materials will be provided and you will get a video of all live sessions to keep and refer back to.
Event management – The course will be managed by the KnowNow team to ensure that you are kept up to date and in the know about what is happening at all times.
Trainers: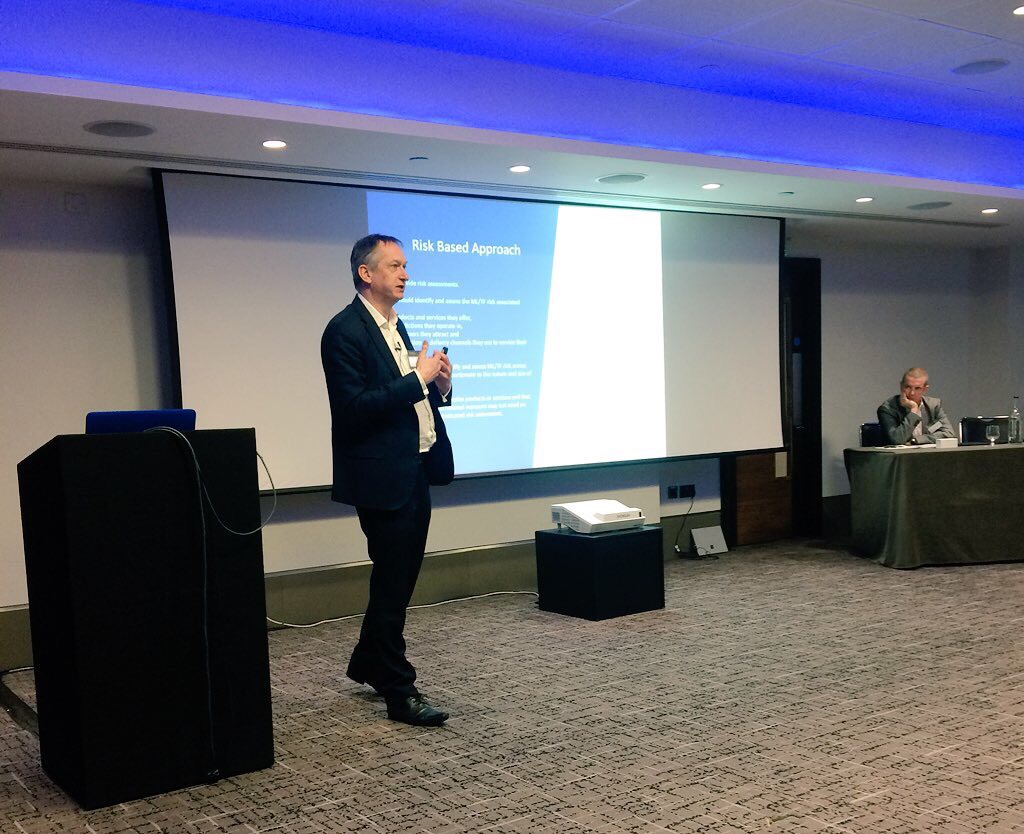 Track 1 – Neil Tyson, Director, Rightway Compliance
Neil is an accredited counter fraud specialist and member of the Institute of Strategic Risk Management with over 20 years' experience in helping senior managers take an ethical and proactive risk-based approach to managing their organisation's legal and regulatory compliance. 
With a background which includes investigating criminals' finances he specialises in advising leadership teams on the nature of the threats they face, what they should do about those threats and how they should respond if things go wrong. As well as effectively designing appropriate risk management frameworks his audit background also enables him to provide independent assurance to the management board that procedures are operating effectively.
Neil is a firm believer that organisational culture is a key element in achieving 'compliance by design' where people instinctively do the right thing. For the organisations he has worked with, including FTSE 100 companies, this has enabled them to reduce their cost of compliance; reduce their cost of non-compliance; gain a greater ability to take risks and gain a competitive advantage in developing new products, services and areas of operation.
Neil's international career has covered public, not-for-profit and private sectors. He has helped organisations of all sizes and worked across a number of different regulated environments include the Gambling Commission, the Charity Commission, Solicitors Regulatory Authority, the Energy sector and the Financial Conduct Authority. He has also worked in North America advising on compliance issues relating to the complex mix of federal and state legal and regulatory requirements.
Neil now operates as an independent advisor having established his own consultancy 'Rightway Compliance', he is also a board member of 'Bet Know More' who promote responsible gambling and provide gambling support services to address problematic issues caused by gambling. A trusted expert in his field Neil is an international keynote speaker, panelist and moderator.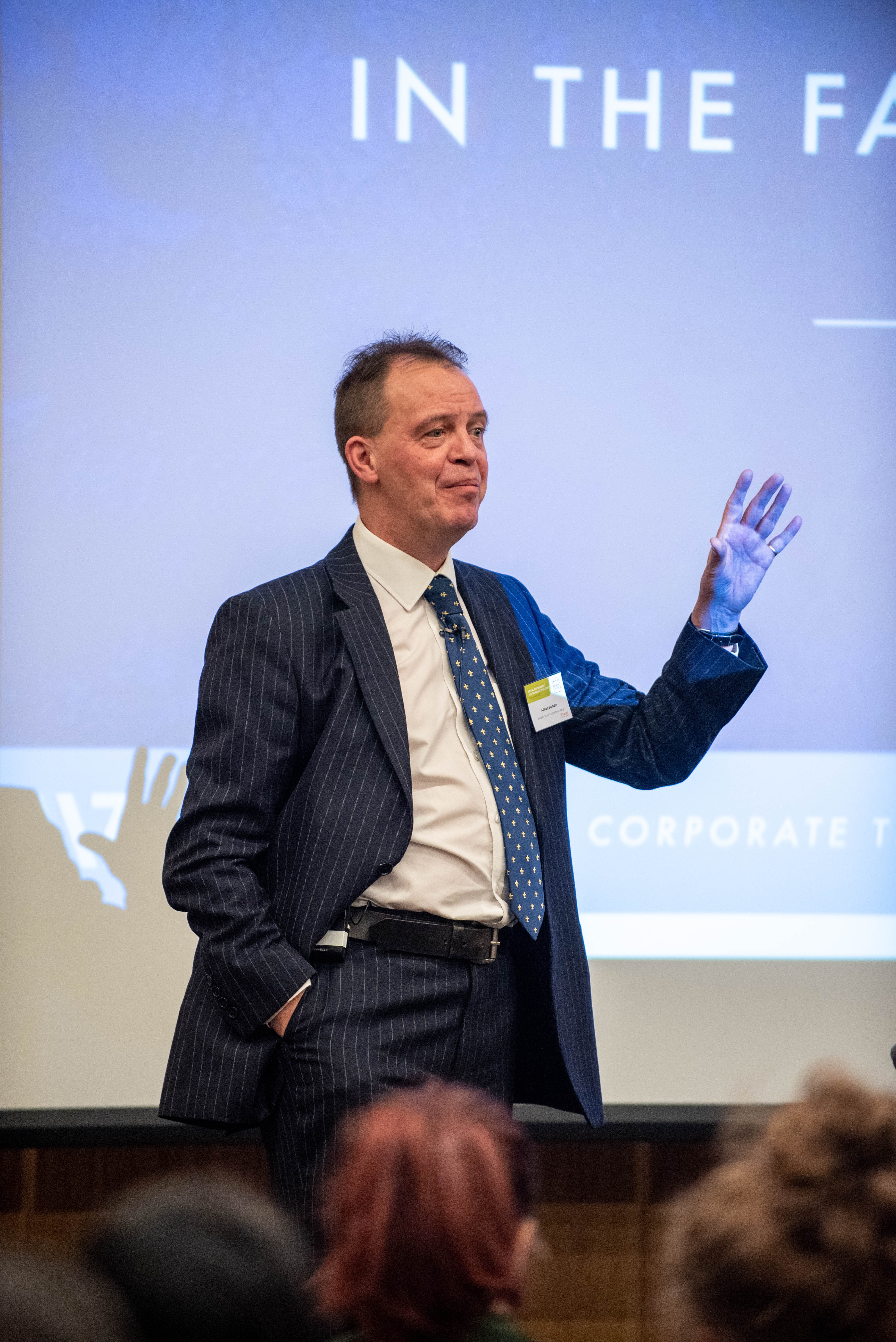 Track 2 – Adrian Sladdin, Director, Seventh Wave Training
Adrian is one of the founding partners at Seventh Wave Corporate Training, writing and delivering innovative corporate training as well delivering on large-scale international consultancy work for the financial sector. His corporate clients include Ladbrokes Coral, Lottoland, BetVictor, Playtech Deutsche Bank, J P Morgan and Santander.
His work includes safeguarding qualifications, high-level presentation and communication skills. This is in addition to a range of leadership and management programmes.
In addition he is a Director at Aspire Prep UK, an innovative training business based in London, offering education, leadership and mentoring solutions to local authorities in the United Kingdom and external international clients.
Furthermore he is also the co-founder of the Young International Leadership Programme. This is an engaging programme for young people around the world looking to develop their skills. Adrian also sits as an expert in the International Centre for Learning and Leadership which prepares young people for future employment with a global focus.
Adrian has written extensively during his career and he has developed resources for a range of clients, as well as bespoke workshops and training. His consultancy work includes public speaking, training for external clients as well as advice on bid-writing. In his free time, Adrian sits as Chair of the Board of Trustees at the Jane Goodall Institute UK, part of the wider global environmental charity.